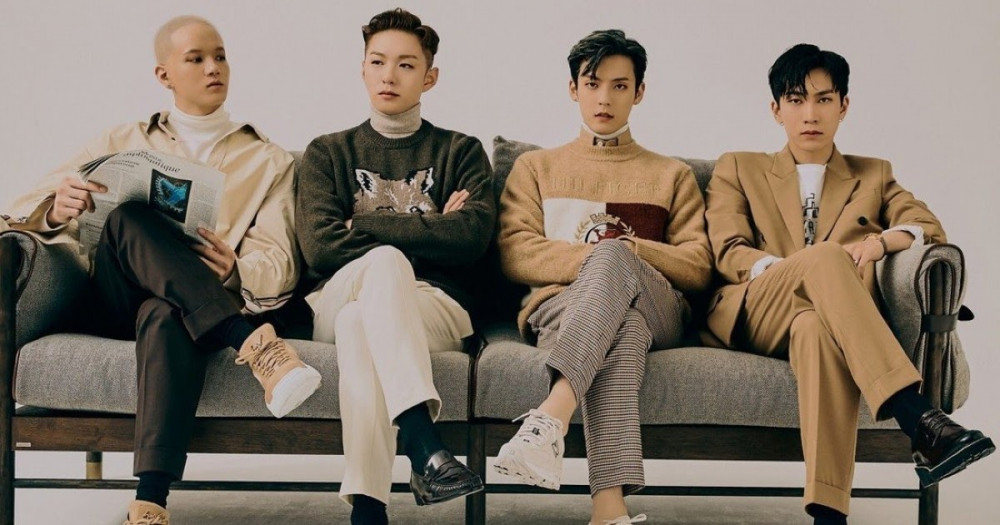 Beauty and life magazine 'BEAUTY+ (PLUS)' released a pictorial on June 29th, featuring the BTOB members.
In the photos, BTOB showed off their striking visuals and displayed their professional poses, proving their status as idols entering their 10th career year, since debut. In particular, it was reported that the staff present at the filming site admired the unexpected charms of the members, as they quickly turned off their playful sides and turned on their professional mode at the sound of the camera shutter. Staff described BTOB as "all-time pictorial masters".
BTOB also took the time to sit down for an interview, talking about their recent performances in Mnet's program 'Kingdom: Legendary War'. They rewrote their legendary stages in every episode, receiving favorable reviews for their powerful singing abilities and high-quality performances. Considering their ten-year experience, they could have felt pressured to compete with the younger idol groups who had less experience. However, the BTOB members expressed that they have only gained from the valuable experience. Minhyuk stated, "I convinced the company and the members that ['Kingdom'] would be an opportunity to show a new side of BTOB, and I had trust in the members." Changsub said, "My thoughts on appearing on the show was negative at first because I initially felt that there would be nothing to gain, but only lose. So, I wasn't nervous at first because I didn't feel pressured to do well. But I felt nervous before our final stage."

The visual pictorial shoot featuring both the sexy and cute charms of BTOB, an idol group with ten years of experience, can be found in the July issue of 'BEAUTY+ (PLUS)', as well as on their official website and social media pages.