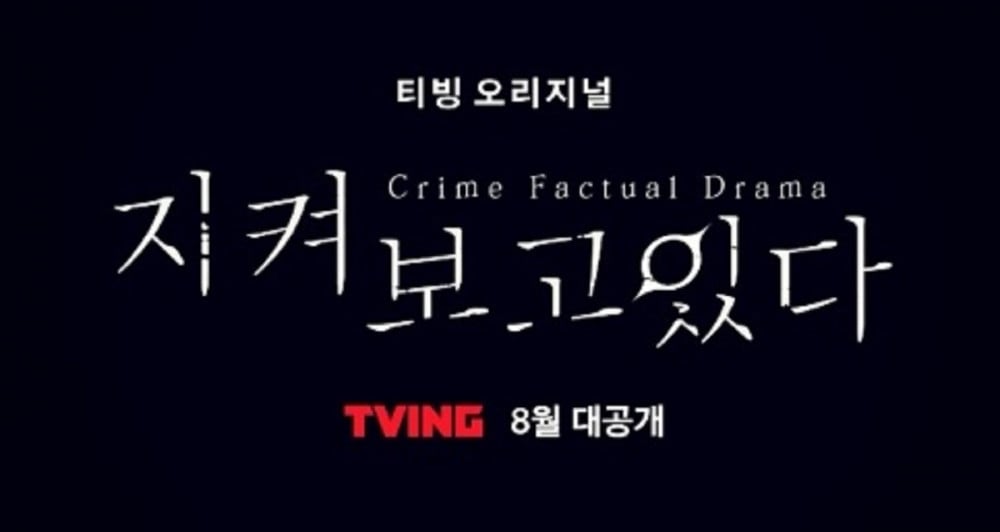 The new TVING original series 'I'm Watching You', scheduled to be released in August, is pointing towards a new genre as a 'crime factual' drama.

This newly attempted genre (directed by Lee Won-Hyung and Kim Se-Hun) is a crime factual drama that deals with the details of a crime realistically, and is expected to try out a new composition expressed in CCTV format. In particular, the drama will deliver a new perspective by creating a 'watch dog' content that makes it seem as if the society is watching the crimes, instead of focusing on the perspectives of the victims and perpetrators.

The drama's main logo shows the title slightly blurred, yet clearly written, giving the impression of a memo writing in an detective's old diary. This doubles the curiosity as to what the new drama will bring with its premiere in August.
Stay tuned for updates on 'I'm Watching You', coming soon.