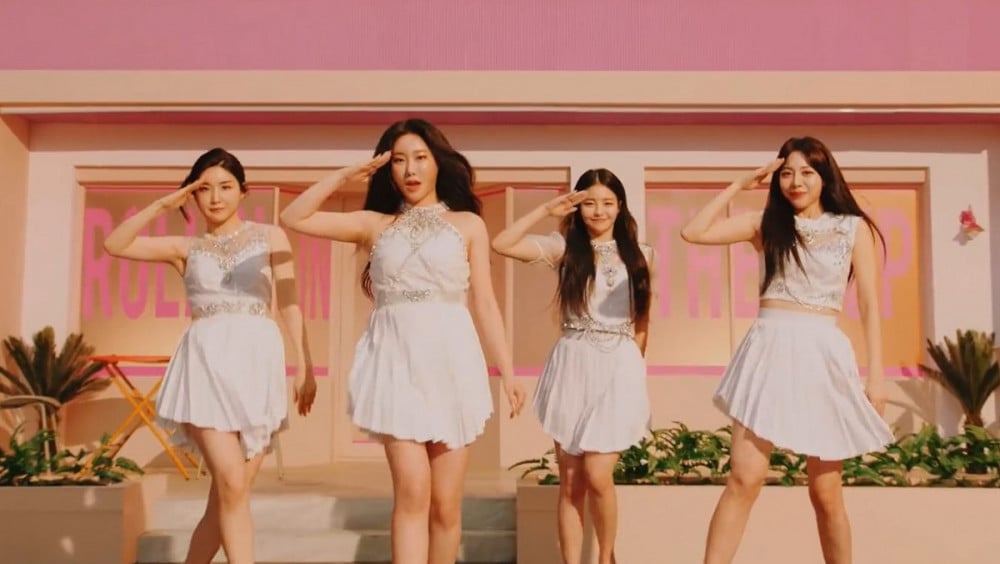 In the upcoming episode of the MBC variety show 'Point of Omniscient Interference', which will be aired on June 19th, the behind-the-scene footage of Brave Girls filming the music video for their new comeback song "Chi Mat Ba Ram" will be unveiled for the first time.

Brave Girls' tireless energy and the catchy melody of their new summer song will likely energize viewers with positive vibes. Brave Girls shined brightly on their music video set by exuding 'summer queen' charms. In particular, it was revealed that the Brave Girls members continued to powerfully dance on set without showing any signs of exhaustion, drawing admiration from the show's MCs. Further, the footage showing Brave Girls' long day filming their music video was reportedly filled with constant laughter.

Viewers will also be able to see the Brave Girls members take part in several mukbangs (a term that means 'eating broadcast'), eating high calorie foods, which shocked the MCs. This episode with Brave Girls will air on June 19th at 11:10PM KST.