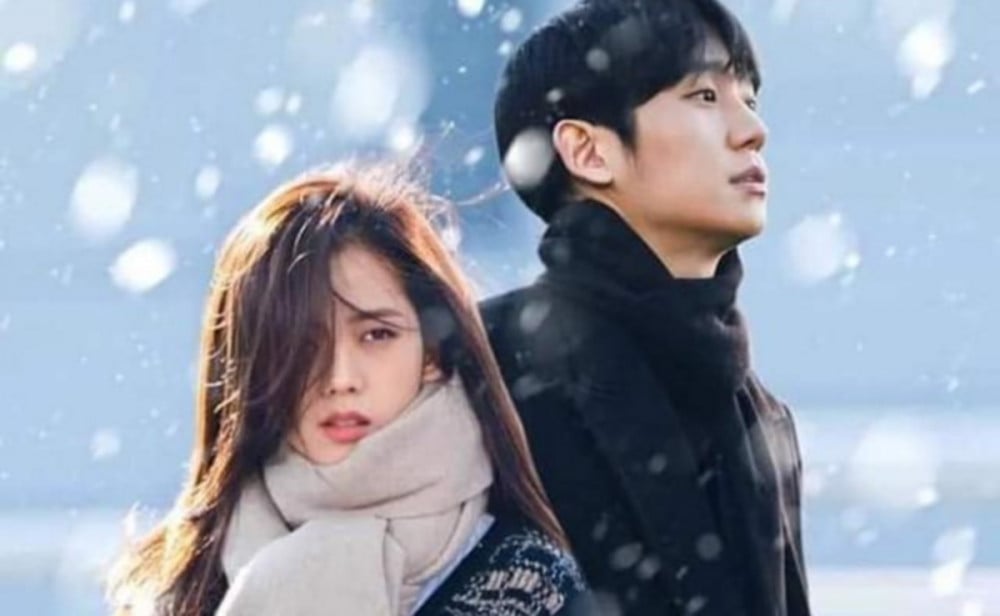 The Blue House has responded to a petition to cancel the upcoming JTBC drama 'Snowdrop' starring BLACKPINK's Jisoo and Jung Hae In.

'Snowdrop' received a lot of negative attention due to the plot's alleged similarity to real historical events involving student protestors who lost their lives during the Gwangju Democratic Movement, and the drama is also being accused of romanticizing North Korean spies. Jisoo's character name was also changed as many argued it was too similar to real-life democracy activist Chun Young Cho. The concerns about 'Snowdrop' follow the cancellation of the SBS drama series 'Joseon Exorcist', which came under fire for allegedly distorting history.

As petitions to cancel the drama are on the rise, The Blue House addressed the concerns to stop the airing of dramas that allegedly distort history. The Blue House stated, "On March 26, after taking into consideration the severity of historical distortion in 'Joseon Exorcist', the decision was made to take the show off air. For 'Snowdrop', the broadcast station claimed the controversy was due to the incomplete synopsis and partially released character introductions, resulting in one-sided information. It's not a drama that disparages the Democratic Movement or romanticizes spies. The drama is currently in production."

They continued, "In the fourth clause in the broadcast law, independence and freedom are guaranteed, and due to the law, non-legal regulation or interference is not allowed. In particular, as creative works are free to pursue their own individualistic expression, it's something that needs to be approached with caution. The government respects the free choices and restraint that will be exercised with sensitivity by creators, producers, and consumers with regards to content that has stirred up the public."

The Blue House further stated the drama will be dealt with if the plot severely distorts history after airing, which the producers will take full responsibility for.

'Snowdrop' is set to premiere in September.