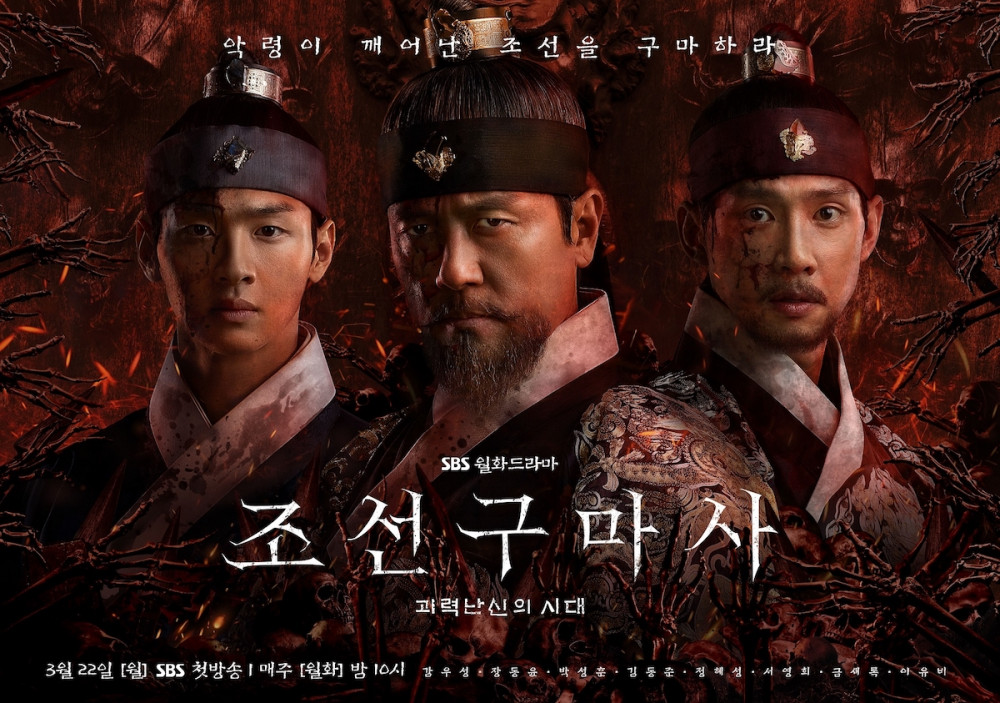 The three partner production companies of the SBS drama series 'Joseon Exorcist' have issued a joint statement in response to ongoing inquiries regarding the show's cancellation.
Earlier on March 26, SBS confirmed in an official statement that the airing of 'Joseon Exorcist' has been cancelled permanently. However, after reading SBS's statement, many viewers interpreted the comments as indicating that there is still a possibility the drama may continue production, for overseas sales some time in the future.
As a result, production companies YG Studioplex, Creative Works, and Lotte Culture Works have issued a joint statement as follows:
"Hello, this is the joint production company of 'Joseon Exorcist'.

First, we offer our sincerest apologies to all viewers. We have decided to issue this statement in response to many inquiries, requesting clarification on the cancellation of the drama's production, following SBS's earlier statement.

All productions have come to a halt.

We acknowledge the gravity of this situation, and we will do our best to minimize the damages inflicted on all staff and affiliates associated with the drama series. All overseas distribution contracts involving 'Joseon Exorcist' are currently being terminated, and you should expect all streaming platforms, both domestic and overseas, to take down the title from their site by today.

We once again bow our heads in apology to viewers for causing trouble.