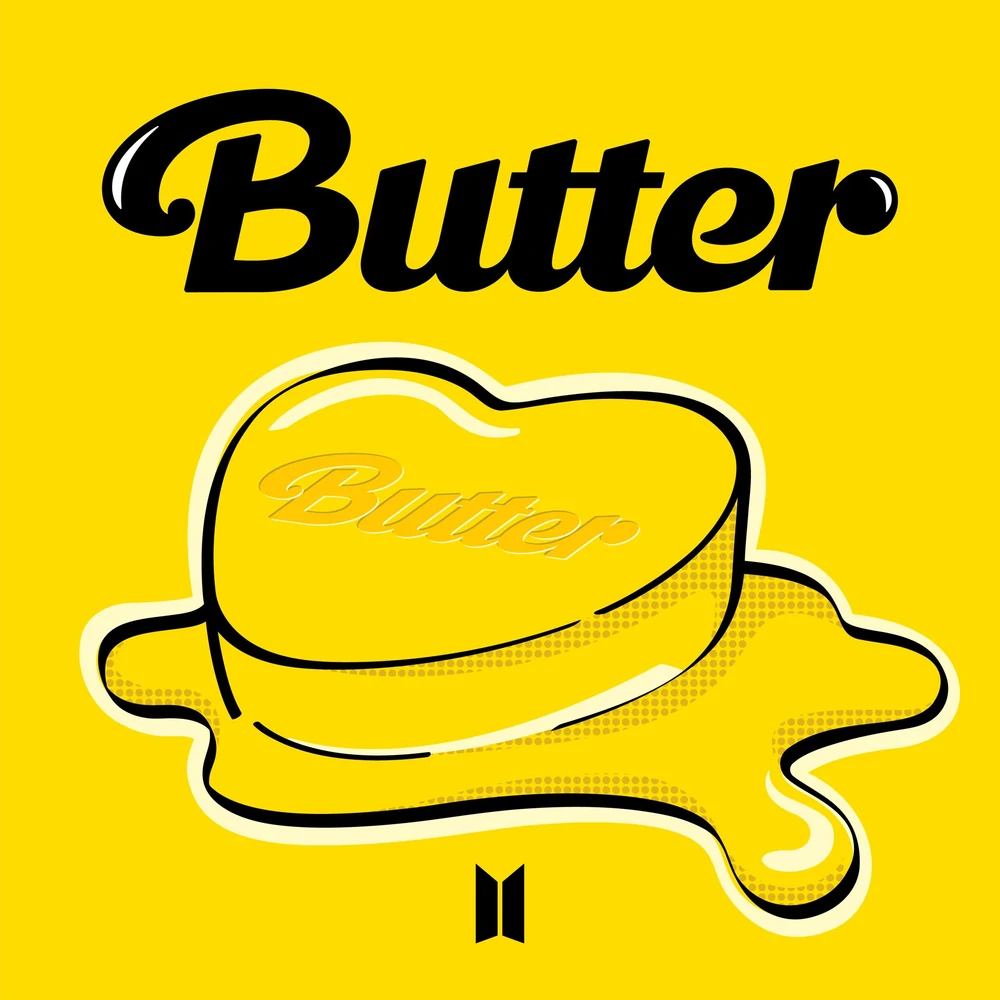 [This review reflects the opinions of the author and not necessarily those of allkpop.]
Track List:
1. Butter
2. Butter (Instrumental)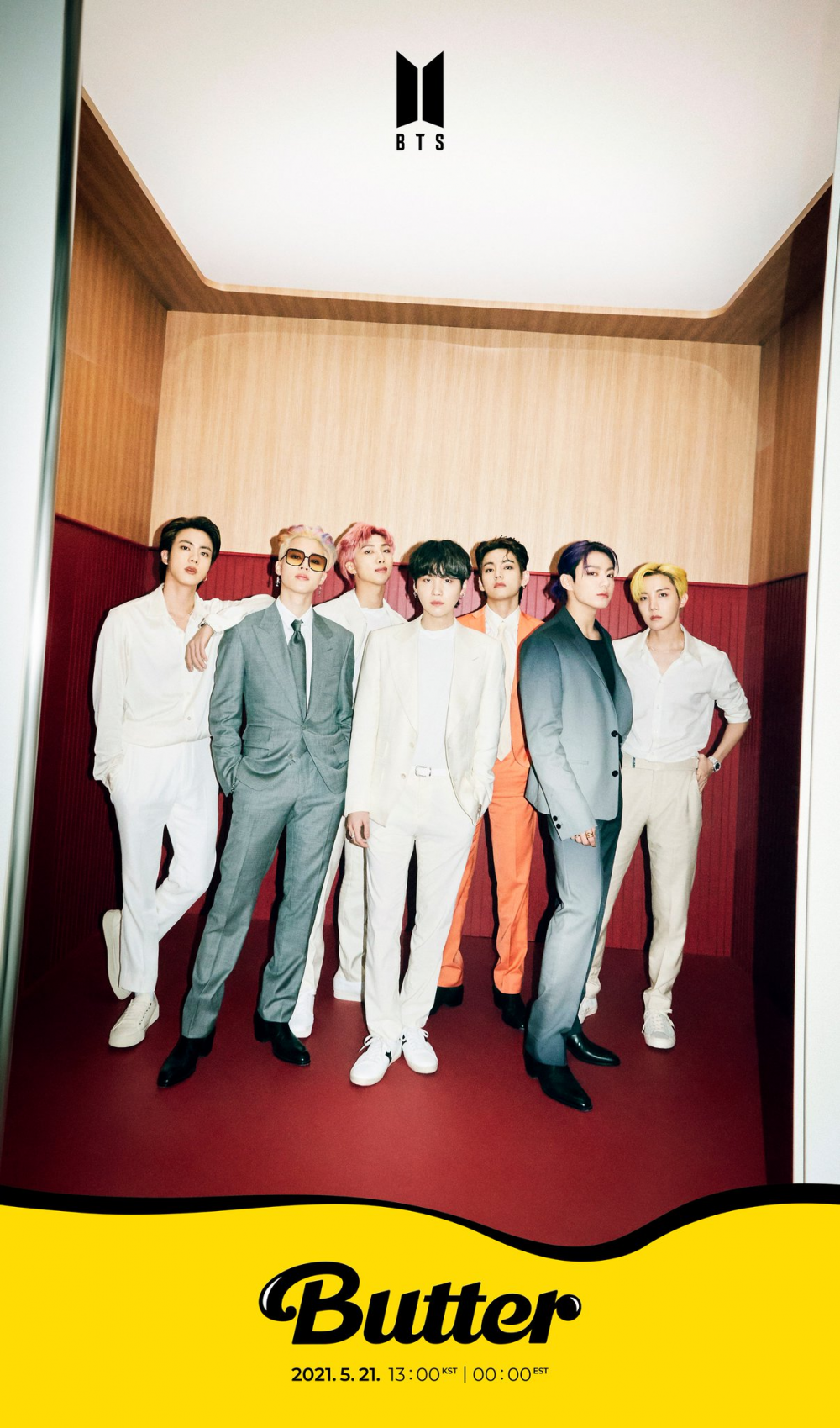 BTS has finally returned with their newest and most long-awaited single, "Butter." This smooth dance-pop track is infused with 80's synths and sky-high vocal lilts- perfect for the summer season that's around the corner. Though we were graced with a billboard smash with "Dynamite," "Butter" has well-exceeded expectations and proven that the group has no problem transcending their prior sounds and concepts. "Butter" is as smooth as the title suggests with an infectious pre-chorus that delights. Though I wasn't sure if the group would be able to perfectly pull off a second English release following the massive success of "Dynamite," BTS once again proves they are an absolute powerhouse to be reckoned with.
Once again opting for an all-English track, "Butter" seems to be the release that will likely earn the group the Grammy they were snubbed from last time around. Contagious and upbeat, "Butter" is without a doubt the song of the summer. Perhaps even the song of the year if promotions go over well. I would not (and will not) be surprised to hear "Butter" on every major radio station around.
MV REVIEW
Playful yet mature, BTS's MV for "Butter" illustrates a new side of the group. Clad in sleek suits, leather, and stylish sunglasses, BTS opts for a synth-laden dance-pop song that captivates. Visually, the MV is a great mix of minimalist and stylish. Opting for simple sets and dynamic choreography, the group showcases a signature summer sound and playful stage presence that was well-missed by ARMY. There's an array of outfits we see the members in as well; from sporty athleisure to fitted suits, BTS is simply in a league of their own when it comes to comparisons to other artists from the industry. The only off-putting aspect of this MV was the end when J-Hope actually ate an entire chunk of butter. We're just not believing he truly enjoyed that - otherwise, a phenomenal video to go with a dynamic and enticing comeback.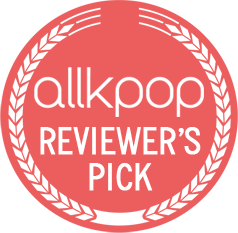 MV SCORE:
MV Relevance…..10
MV Production…..9
MV Concept……..8
MV Score: 9.0
SINGLE SCORE:
Single Production…...9
Single Concept……...9
Tracklisting…………...n/a
Album Score: 9.0
Overall: 9.0