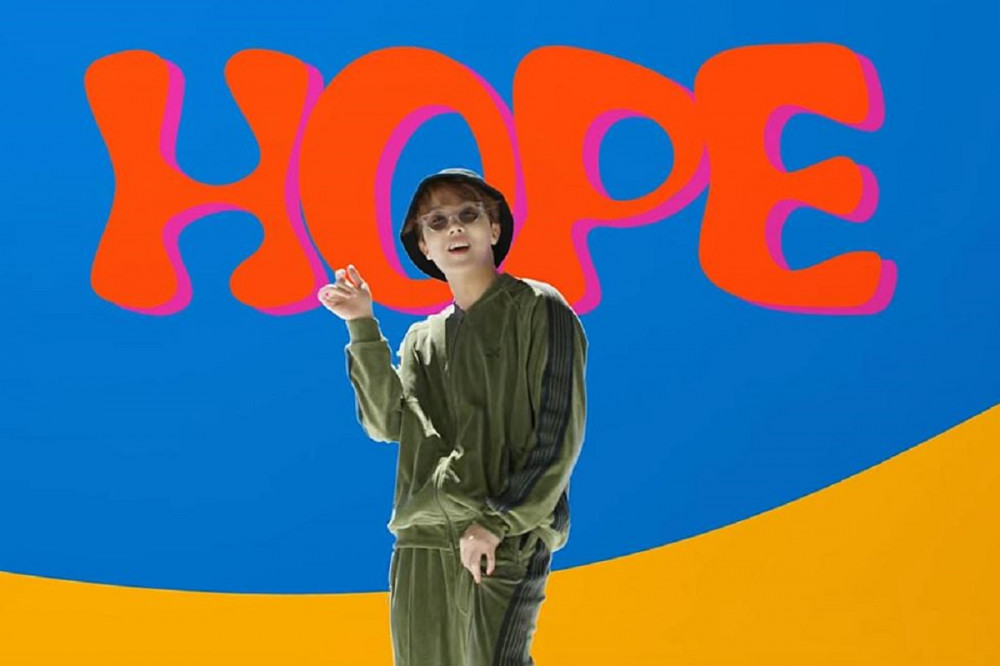 BTS' J-Hope has, just like his name suggests, become a gift of hope for others.
On May 15th, a particular video clip of Sydney Fowler, the salutatorian of the graduating class at Young Americans Christian School located in Georgia, U.S.A, began spreading across the social media platform. In her speech, Sydney talked about experiencing a completely unexpected school year due to the global pandemic, and the ways in which she was able to keep moving forward and endure.
Sydney shared that she decided to paint her assigned senior parking spot with the cover album art for J-Hope's mixtape 'Hope World'. When the pandemic hit and schools shifted to fully online, Sydney Fowler says she lost hope. Not only was she unable to celebrate Thanksgiving with her family or enjoy her senior year, but what was supposed to be her 18th birthday celebratory trip to South Korea was also forcibly cancelled.
However, her hope wasn't completely gone...and this was due to J-Hope's words in YouTube's special premiere of "Dear Class of 2020" video, which BTS participated in. Here, J-Hope said, "There will be times in your life when you question your own life decisions, whether it may be about your major or your profession, or when you don't feel so sure that you are doing well right now. But when these thoughts come up, don't forget that you are the leader of your own life."
From these words spoken by J-Hope, Sydney realized that because she is the leader of her own life, only she could bring back the hope in her life that she had lost. She ended with the statement that while she will not always have access to the parking space she has painted with the 'Hope World' album cover art, 'Hope World' will always be with her and that she has not lost hope in the many aspects of her life, regarding gradually becoming an adult and the global pandemic.

While the original uploader of the video clip is Syndey Fowler's mother who titled her post, "Hope World", the video has been numerously retweeted and shared across the twitter community.