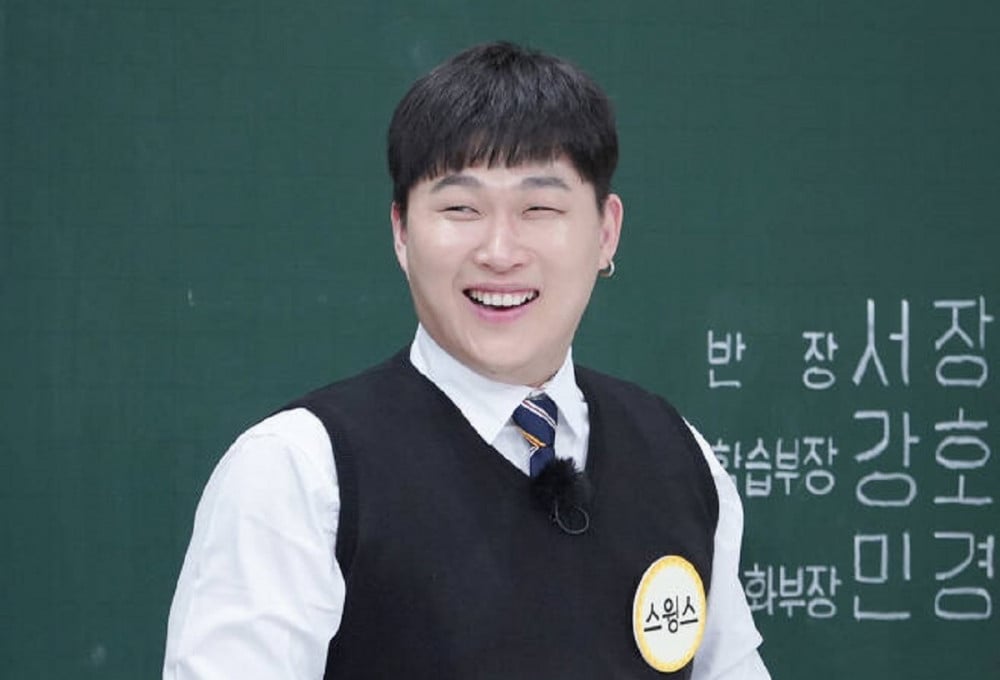 Rapper Swings explained how he was able to join his current company, P-Nation.
On the May 22 broadcast of JTBC's variety show 'Knowing Bros', Rapper Swings, Singer Heize, and F.T. Island's Lee Hong Ki appeared as guests on the show. On this day, Swings explained how he was able to join P Nation, a company led by Singer Psy. Swings, who did not originally have any relations to Psy, said he asked around in his acquaintance circles in order to obtain Psy's contact information. Then, Swings courageously called Psy with his requests to meet with him. This act of courage shocked the cast members of 'Knowing Bros'.
Heize, who is Swings' senior artist in signing to P Nation, exploited the moments where she was taken aback at Swings while working on music projects together. Further, Heize gave Swings a lesson on how to approach and act towards Psy, drawing laughter from the filming set.

Viewers can find out how Swings and Psy were first brought together as artist and CEO, in the upcoming May 22 episode of 'Knowing Bros'.