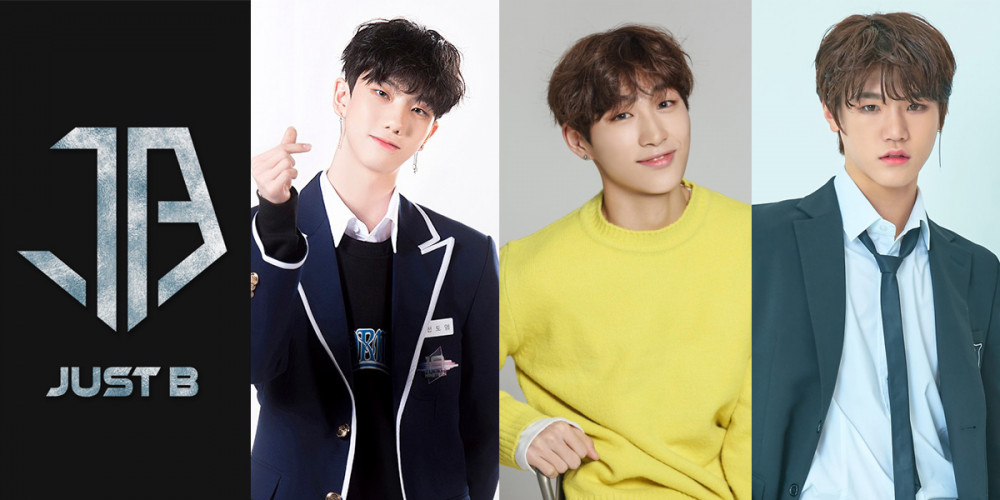 According to Kakao M's newest sub-label Blue Dot Entertainment on May 22, the agency's upcoming new rookie boy group Just B will be debuting by the end of this summer!
Previously, it was reported that Kakao M has set up its new sub-label Blue Dot Entertainment to launch its first new boy group since The Boyz. On May 21, Just B opened up the group's official SNS platforms, hinting at their debut.
Now, Blue Dot Entertainment has revealed that Just B will be made up of 6-members whose initials are L, J, D, B, S, and G. The boys' official profile teasers will be released beginning this May 24 at 12 AM KST, ahead of the team's full-fledged summer debut.
Meanwhile, the members of Just B were previously known by fans as the trainee team PlayM Boys, the counterpart to the PlayM Girls (now Weeekly). As of now, the known members of Just B include former 'The Fan' contestant/solo artist Lim Jim Min, former 1THE9 member Jeon Do Yeom, as well as fellow former 'Under Nineteen' contestant Song Byung Hee.