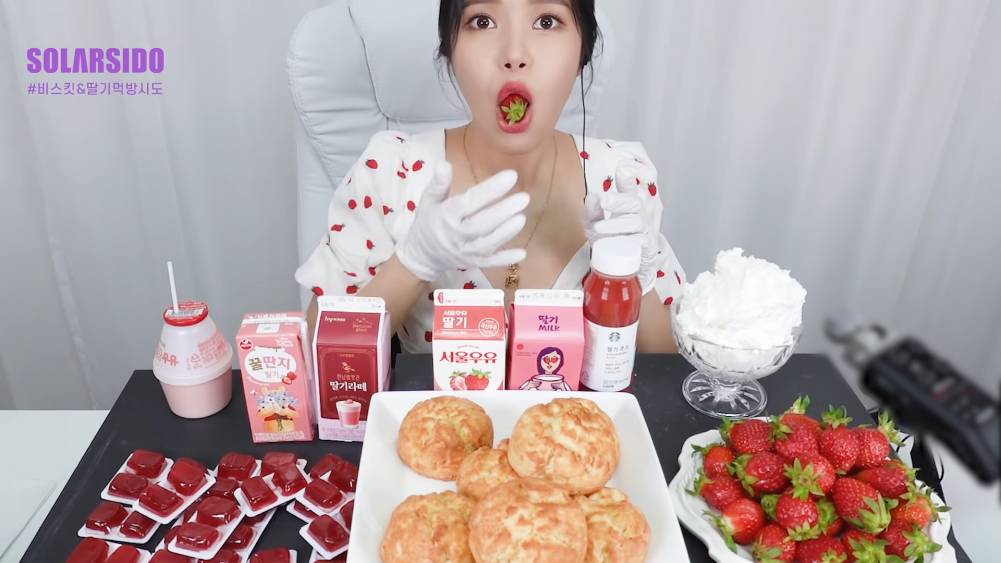 MAMAMOO's Solar drew attention with her interesting eating habit, of eating the stem part of the strawberry as well!
On May 20, Solar posted a video on her YouTube channel 'Solarsido' and showed her doing a Mukbang, where she ate various strawberry flavored foods along with fresh strawberries.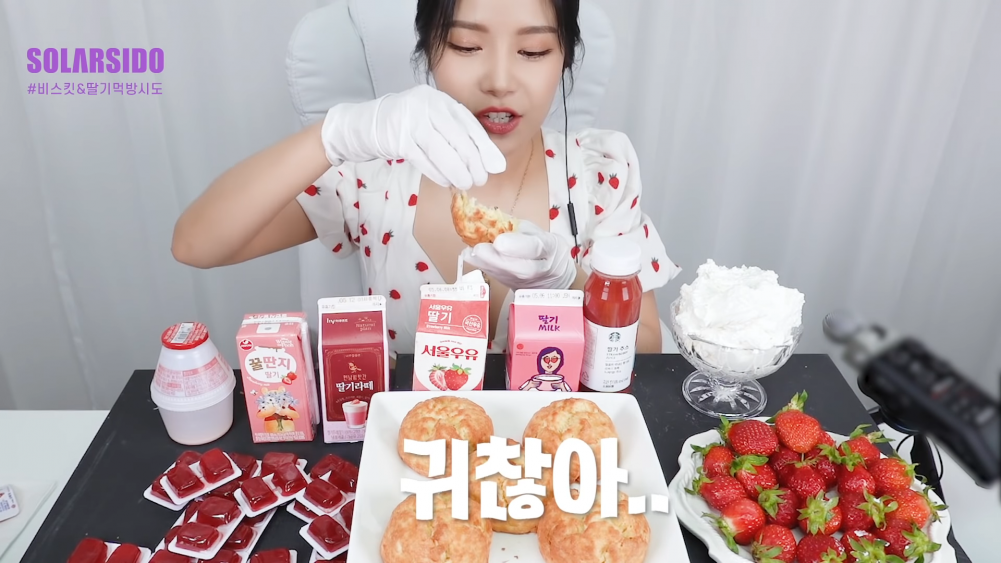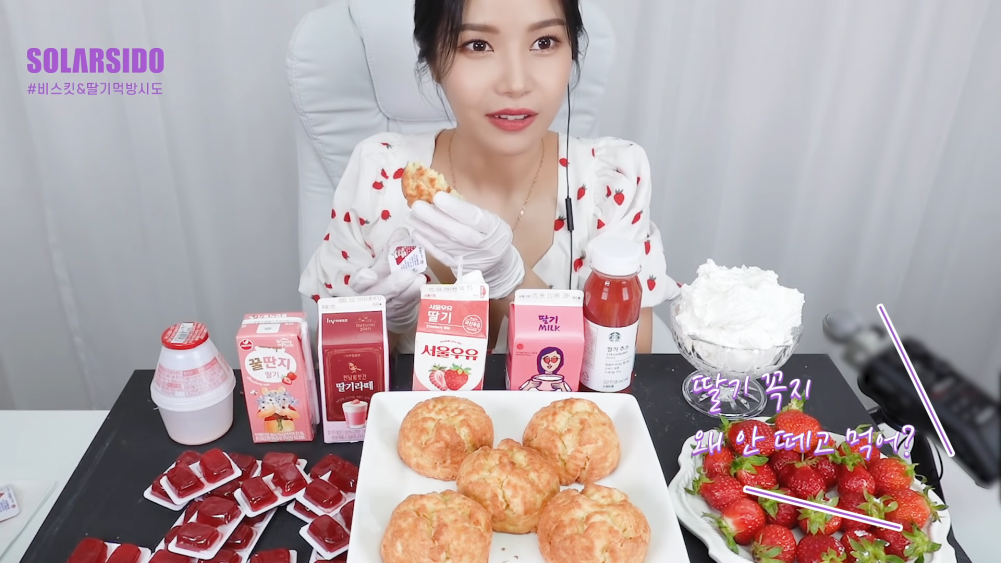 On this day, she ate biscuits with strawberry jam, strawberry milk, and strawberry fruits with whipped cream. She happily ate the foods as she ate attempted to eat all the foods in front of her.
One of her staff members along with the fans took notice of Solar putting a whole strawberry in her mouth without taking off the green stem part. The staff member behind the camera went on to ask, "Why do you not take off the green stem?"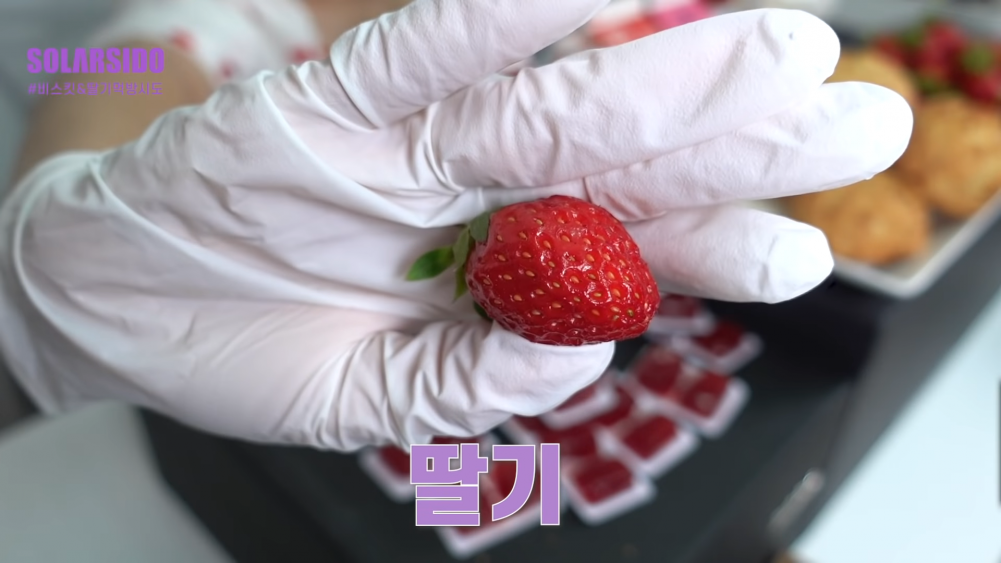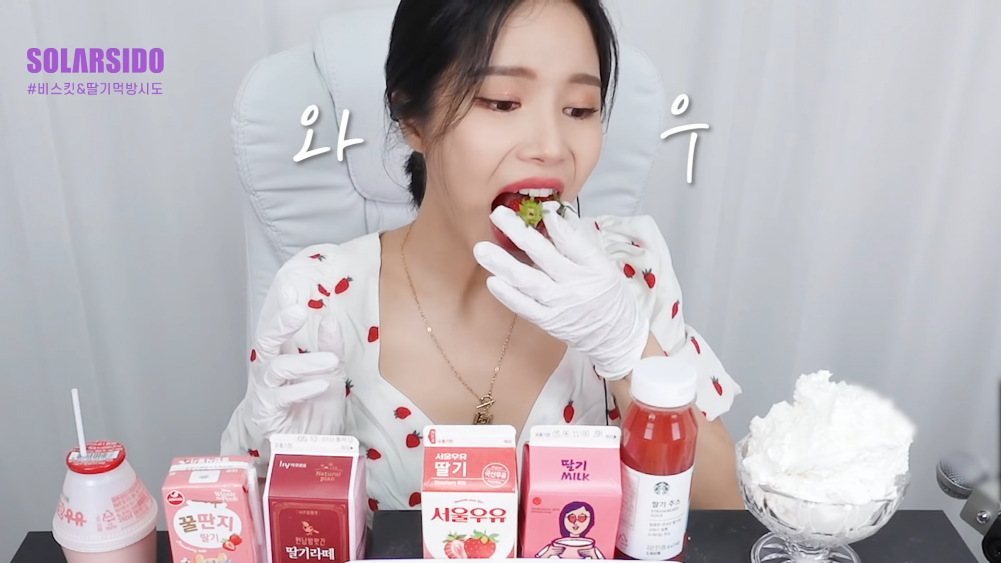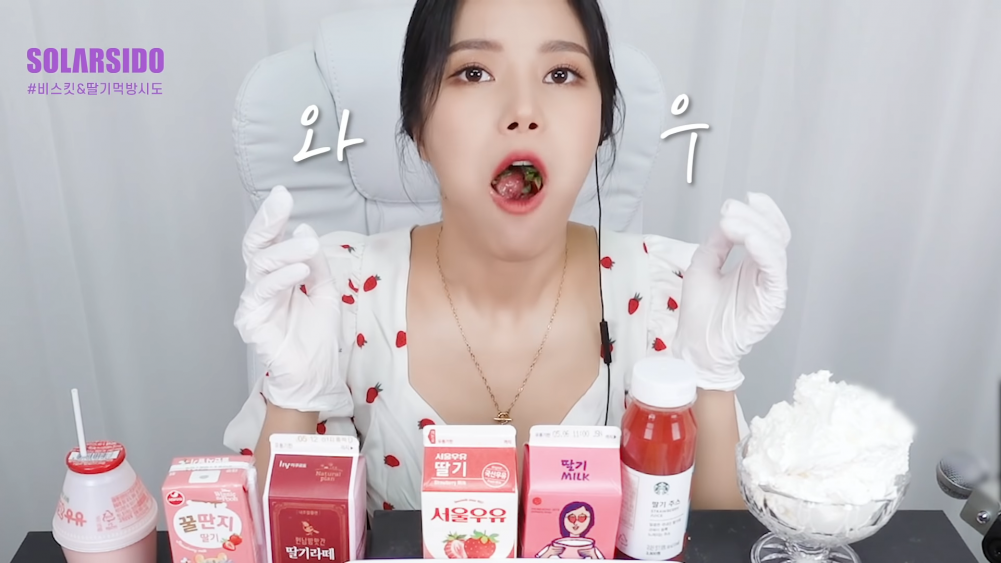 Solar laughed a bit while saying, "I'm lazy" making everyone laugh.
The singer continued her Mukbang video as she continued to eat the biscuit and strawberry milk from various companies. However, Solar was not able to finish all the food because she became full.
After watching Solar's Mukbang, netizens left various reactions as they commented, "She's very unique," "is that okay to eat?" and "It's okay to eat the stem part, I eat it too, lol."