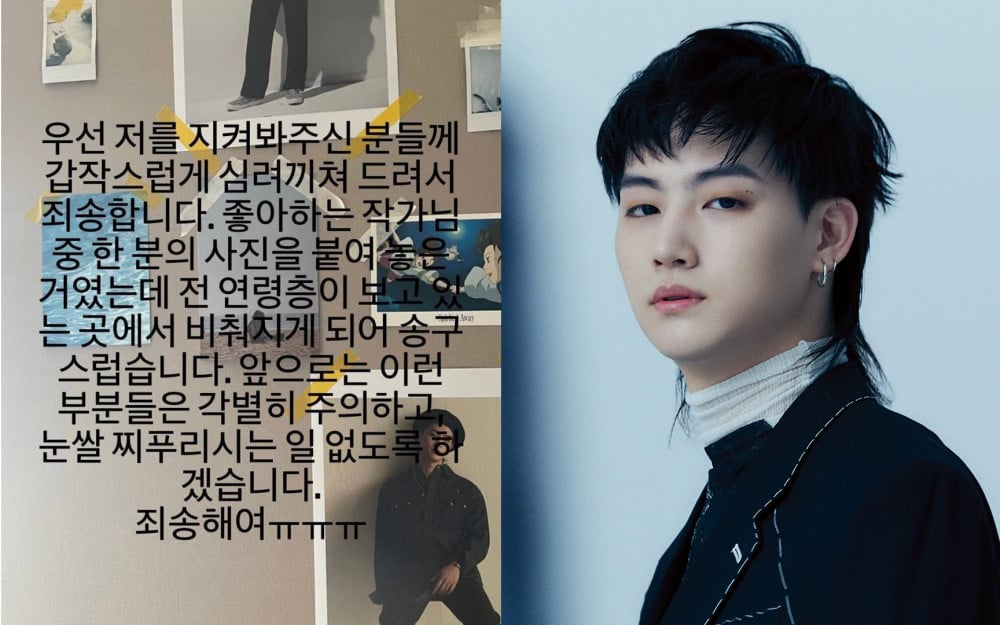 Just a day ago, social media was filled with photos of Jay B's live broadcast as the GOT7 member showed a wall filled with 'naked' photos.
During the Instagram live, Jay B was spending some time talking to his fans about the upcoming release of his album when Jay B revealed the wall in question. Soon after, social media platforms such as Twitter were filled with discussion over the artist and his wall.
After the commotion, H1GHR MUSIC posted an apology regarding the incident and stated, "Hello. This is Jay B's agency H1GHR MUSIC. Firstly, we're truly sorry to have troubled fans. It's already well-known among fans that Jay B holds individual photo exhibitions and takes pictures like that of professional photographers. Besides music, he expressed interest in art and photography and showed his talent in various fields of art."
Following the agency's apology, Jay B also personally wrote an apology and posted it on his Instagram story. He said, "I am sorry I caused sudden concern to those who have been watching me. I posted the photos from an artist that I like but I am sorry I showed them when viewers of all ages were watching. I will be more careful in these parts so that I don't make anyone frown. I'm sorry."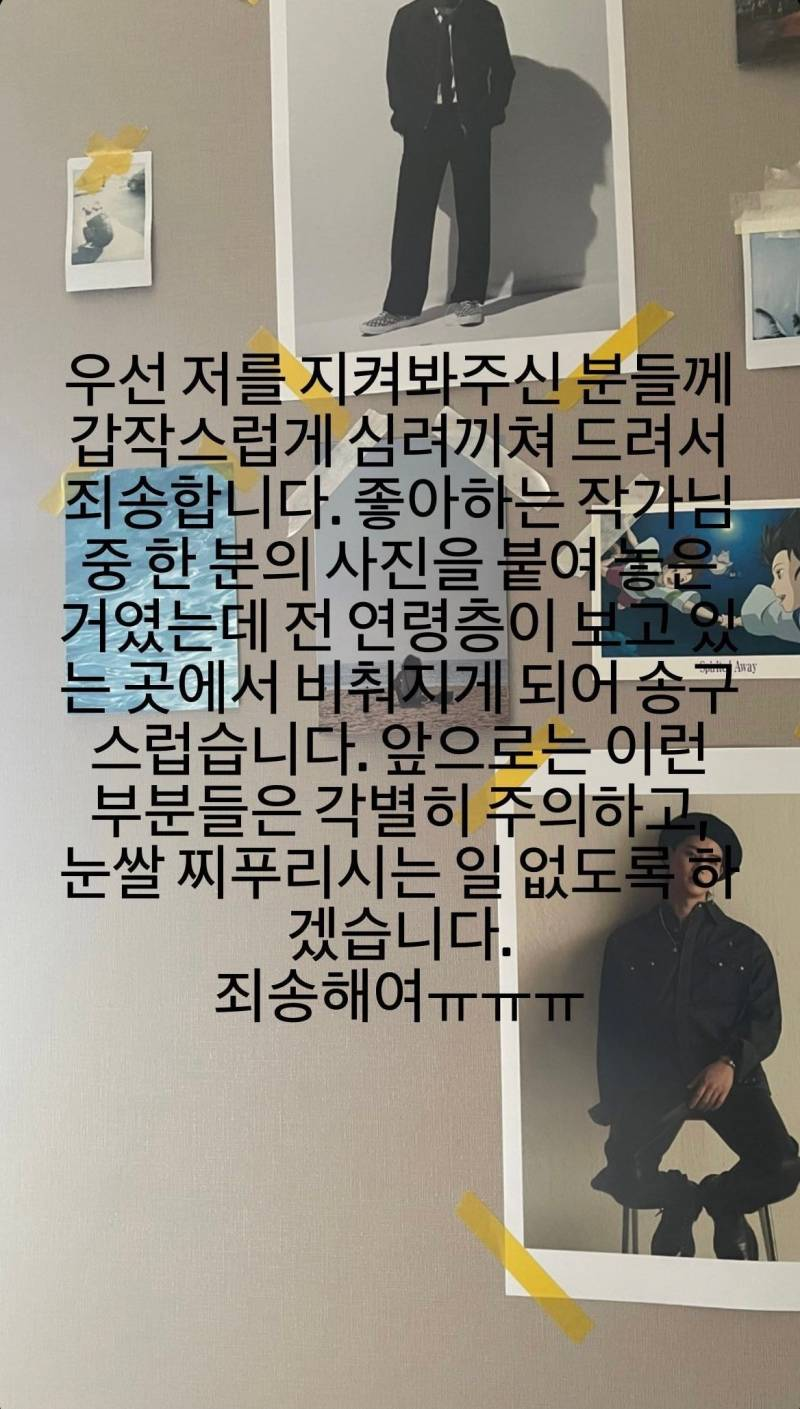 In fact, one GOT7 fan posted an explanation of the photos that were seen on Jay B's wall. This fan explained, "I want to clarify everything. The picture on Jaebeom's wall is this one. It was a part of a photo exhibition called 'Plastic Love' for City Camera. The artist is Yim Young Woong." The fan posted the photo that was on Jay B's wall that many fans took issue with.
[CW / NSFW Content Warning Below]