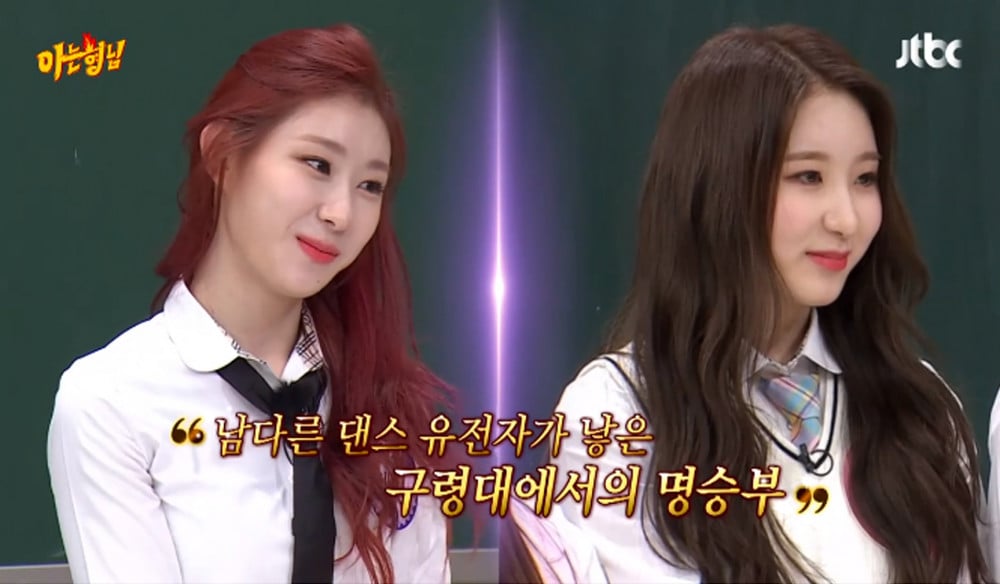 ITZY's Chaeryeong recently confessed that she had felt overwhelmed when she had to perform on stage with her sister Chaeyeon from IZ*ONE.
In the JTBC's 'Knowing Bros' episode that aired on May 1, ITZY appeared as special guests. On this day, Chaeryeong shared a story about her and her sister during a question-and-answer segment in which the other members of the show would have to guess the answer to Chaeryeong's story.
During the segment, Chaeryeong shared the story of when she and her sister, Chaeyeon, were chosen as representatives of the white team and the blue team, respectively, to compete in a dance competition at a school sports event.
Chaeryeong explained, "I was chosen as the representative of the white team and when I went up to the stage, Chaeyeon came up from the other team. The funny thing was that we both know the dance to the same songs so no one won and we ended up in a tie." Chaeryeong explained that it was a time not too long after she and her sister had moved to that school, so not too many people knew they were sisters.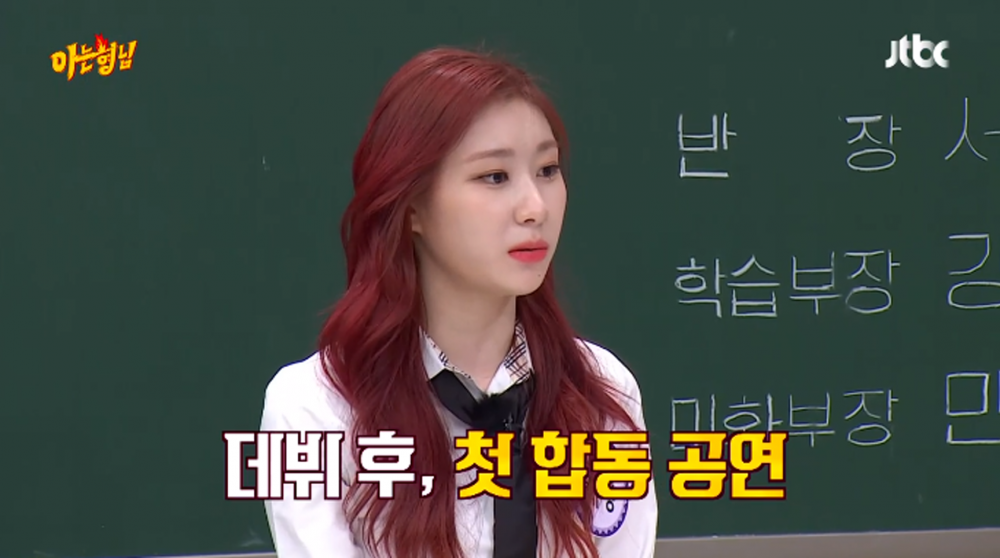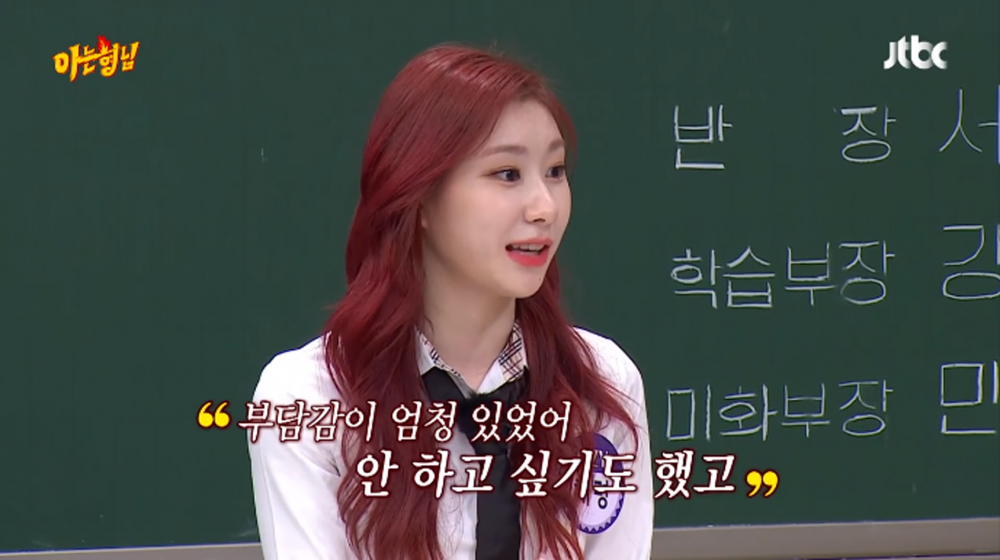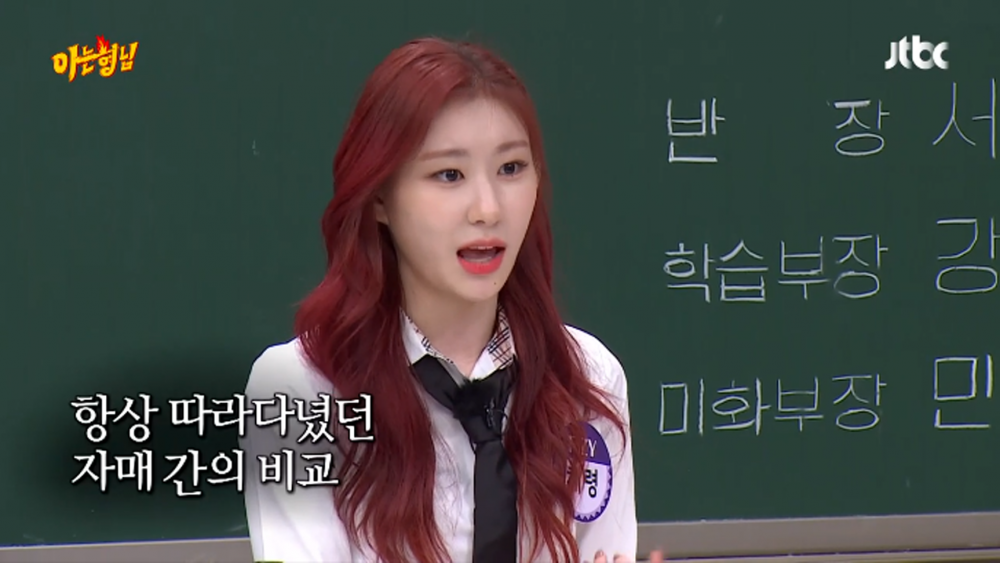 Chaeryeong then explained she had another chance to perform with her sister on stage at the '2020 KBS Song Festival.' This was a meaningful performance as the two sisters were able to adorn the stage after they were both successful as singers.
However, Chaeyeong confessed that she had actually felt overwhelmed performing with her sister. She explained, "This was the first performance together after our debut so I felt overwhelmed and I didn't want to perform with her actually."
The reason was that Chaeryeong had always been compared with her sister ever since they were young, and Chaeryeong had grown tired of people comparing her. Nevertheless, Chaeyeon encouraged Chaeryeong by saying, "Let's not compete with each other but work together to create a good performance." So the two sisters were able to work together and suggest various songs and dances that suited each other the best.