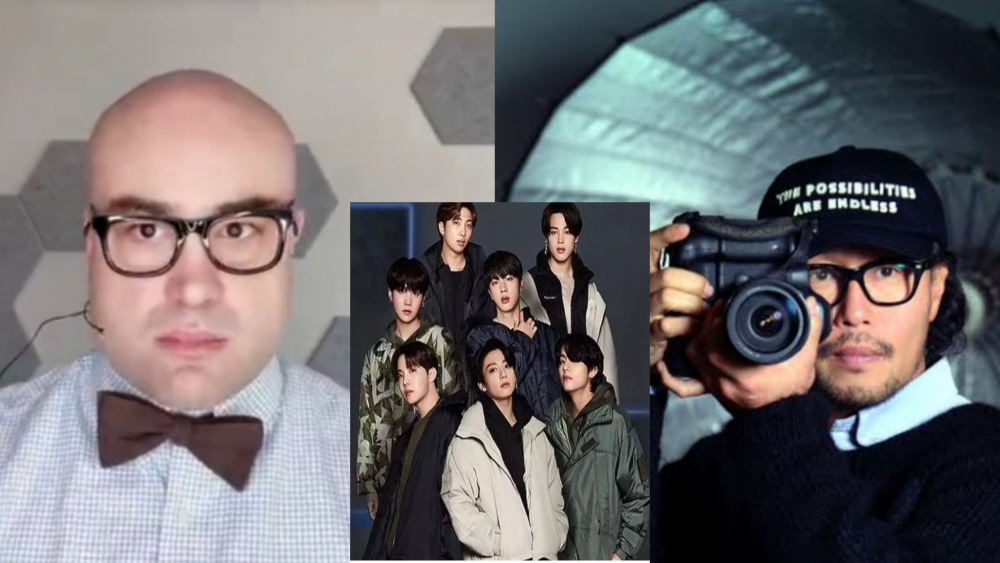 Award-winning director Baek Jong-Yul, known as Baik, and critically-acclaimed fashion photographer Hong Jang-Hyun, who worked with BTS, were severely cyberbullied on their personal Instagram accounts by rogue solo fans of Jungkook who were dissatisfied with the screen time he got. The hate comments ranged from various unfounded claims and sexual harassment along with a barrage of vile comments.

Hong Jang-Hyun has worked with the most renowned faces of the industry worldwide. He had to close his Direct Messages on Instagram as some akgaes of BTS Jungkook harassed and derogated him as retribution for providing "unsatisfactory" Jungkook content. BTS's agency promotes only group projects which have varying screen times for each member. These shoots had almost equally divided screen times for each member, which some of his solo fans couldn't come to terms with.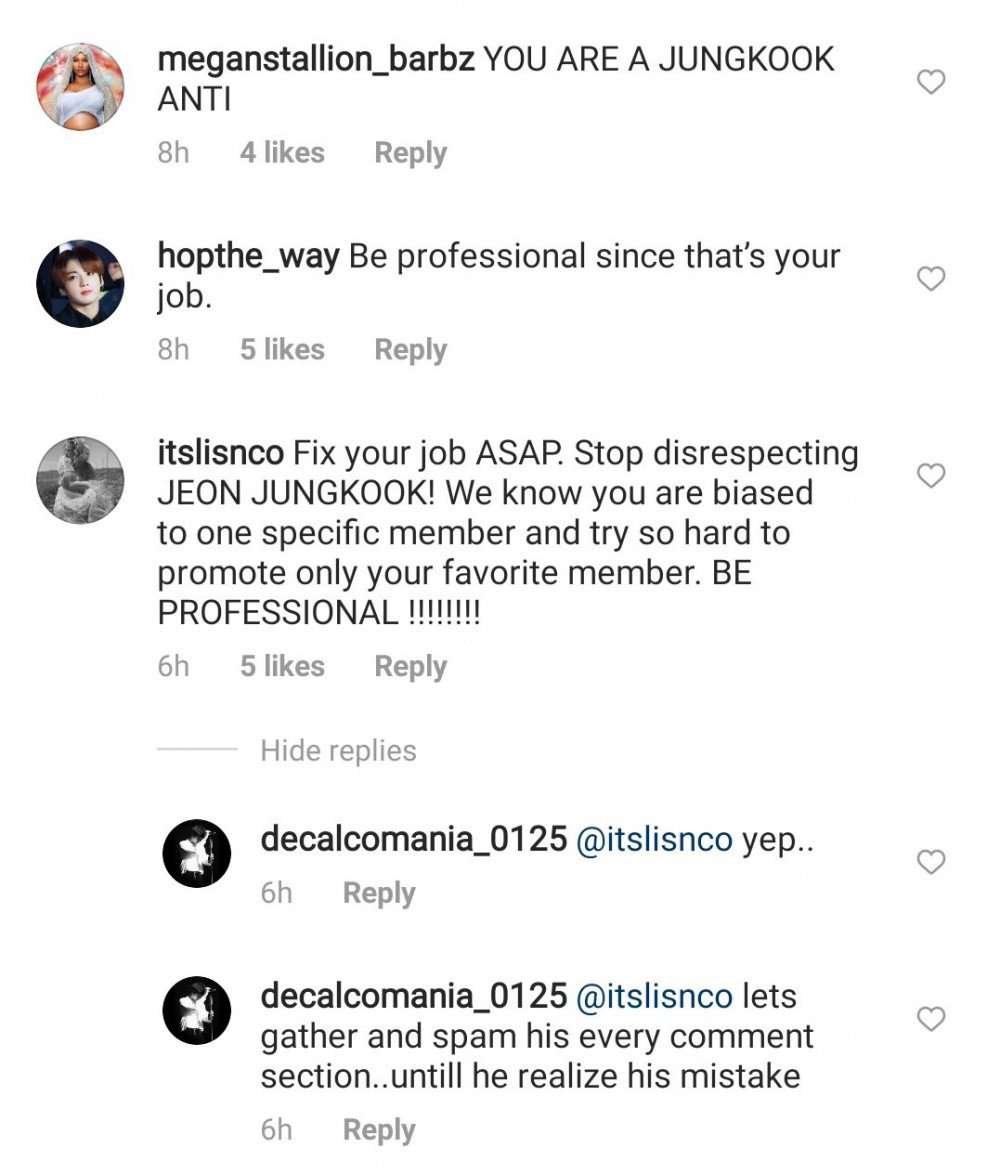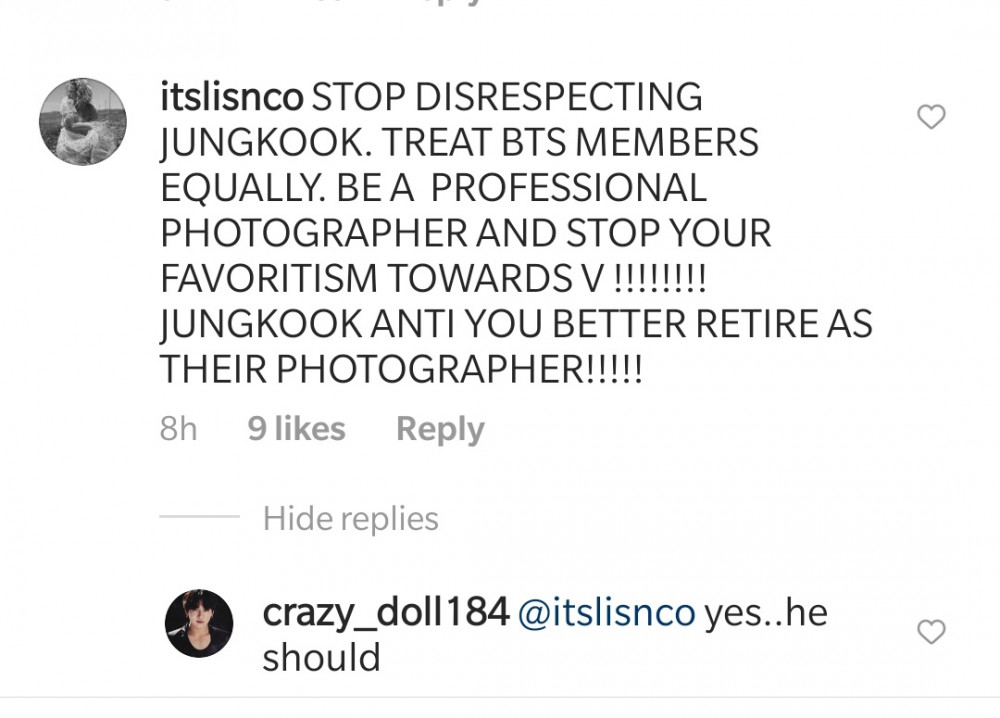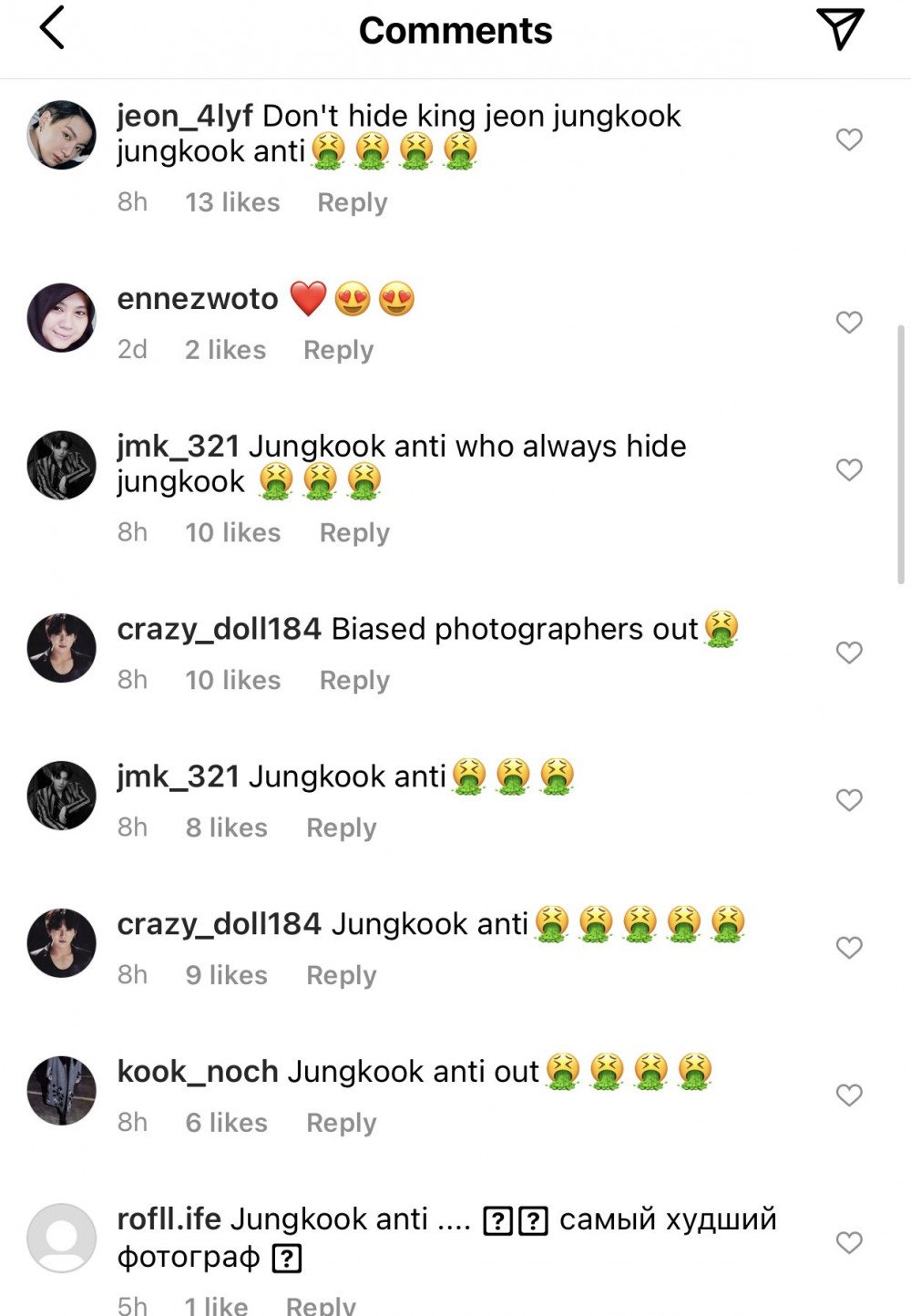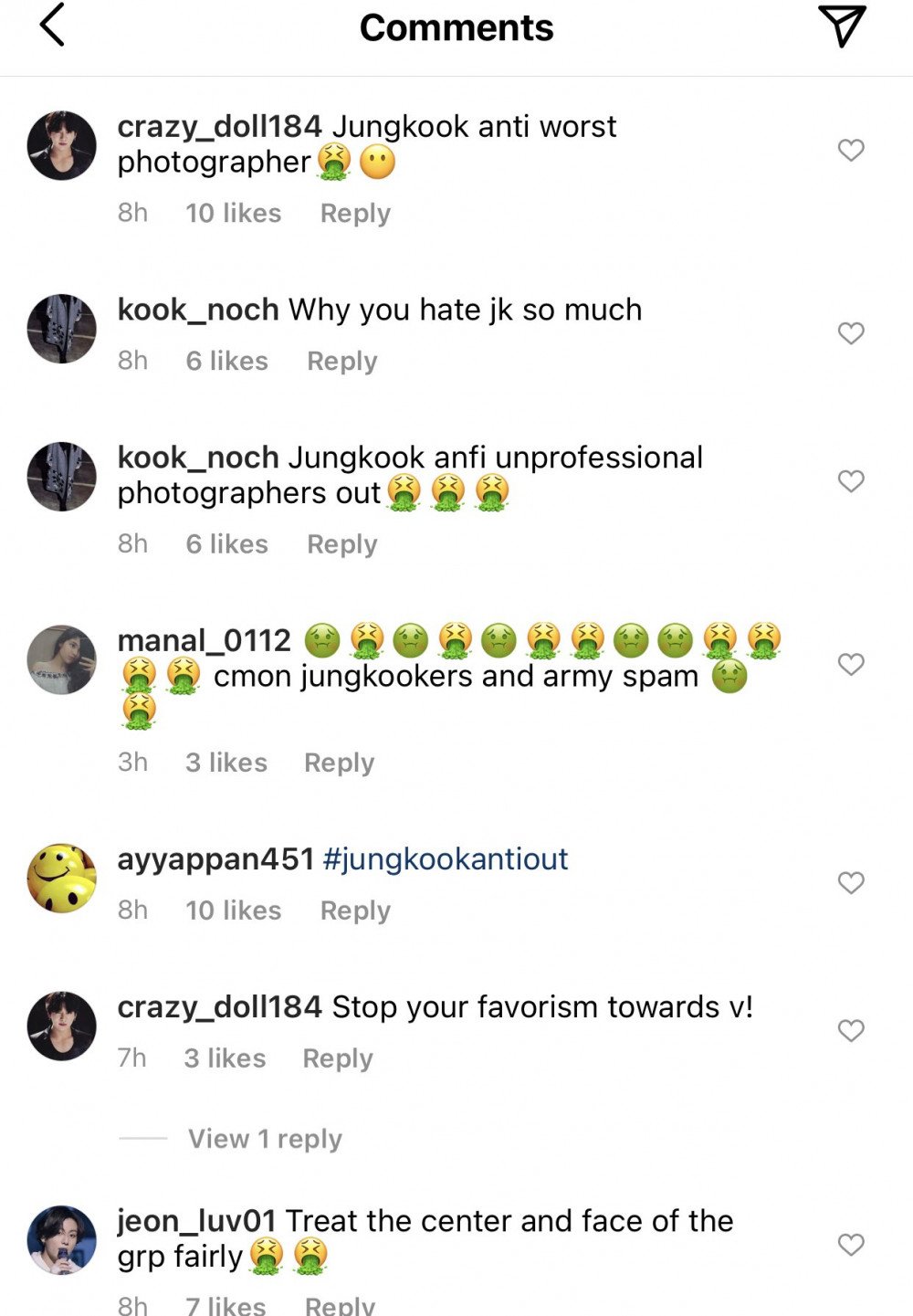 Zongbaik teamed up with BTS for their Kloud beer commercial and uploaded a director's cut on his SNS, which he had to later delete due to akgaes of other members being resentful of the ad that had V as the focus. The manufacturing company received incessant harassment calls from some Jimin akgaes and Korean fans of other members who particularly dislike V.
In both the instances above, both director and photographer are accused of clicking better pictures of BTS V, and the idol was ridiculed. The hate against the idol isn't limited to cyberbullying the associations; several hate blogs are made on DC inside to express their abhorrence.


The hate campaign was surprisingly fueled by major update accounts on Twitter who update individual members' chart data, influenced many people to victimize Jungkook and begrudge on his fellow band member for getting equal screen time as everyone else.


Army's are worried about the behavior of these anti-fans of individual members who harass people who BTS works with. This affects the global boyband's image massively, and fans fear no one will willingly work with them as they might get cyberbullied.