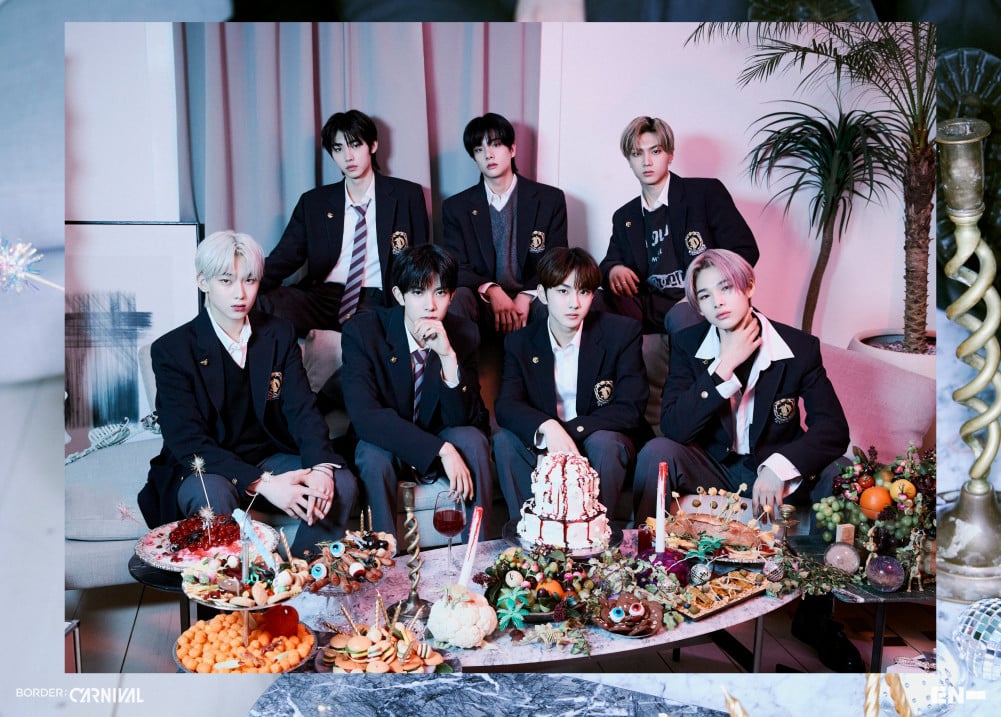 ENHYPEN has topped Japan's Oricon charts with their Korean release.
The boys dropped 'Border: Carnival' on April 26th with title song "Drunk-Dazed". The album ranked #1 on the daily Oricon Chart for April 30th, ranking much higher than the 2nd place by selling 70,527 copies.
The album also performed extremely well in Korea, selling 319,073 copies just on the first day - much higher than their first week-sales of280,873 copies with 'Border: Day One".
Congratulations to ENHYPEN.