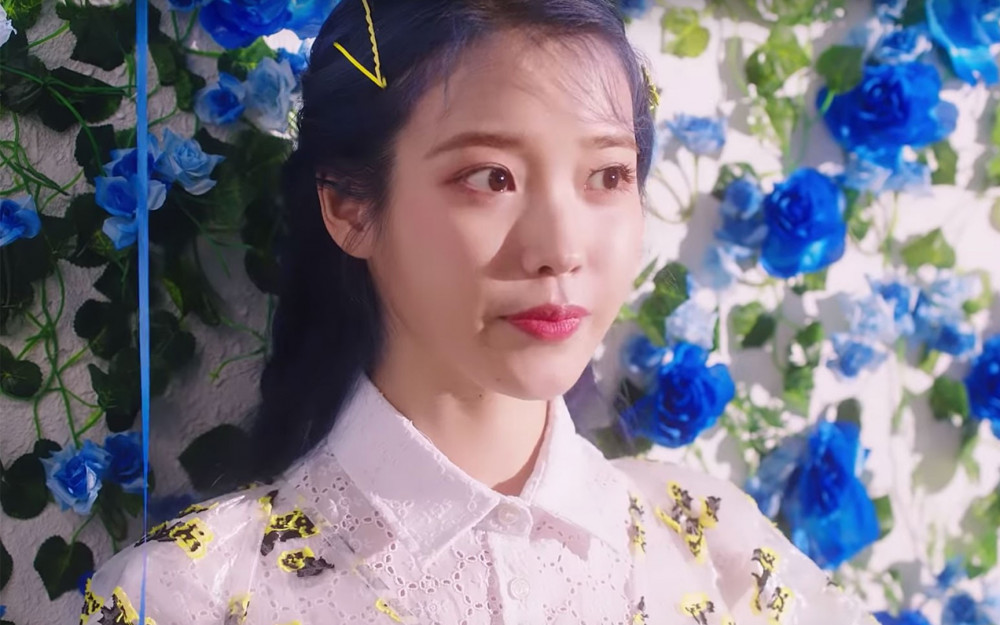 IU continues to share her kind influence and good deeds.
On May 11th, Kim Jong Cheon, mayor of Gwacheon City, announced IU's donation on his Facebook page. According to the mayor, IU donated 10 million KRW (~$8,932) and requested the money be used for those in need.

This isn't the first time she donated to the city, IU continued to donate throughout the COVID19 pandemic last year and also donated to Gwacheon City in 2019.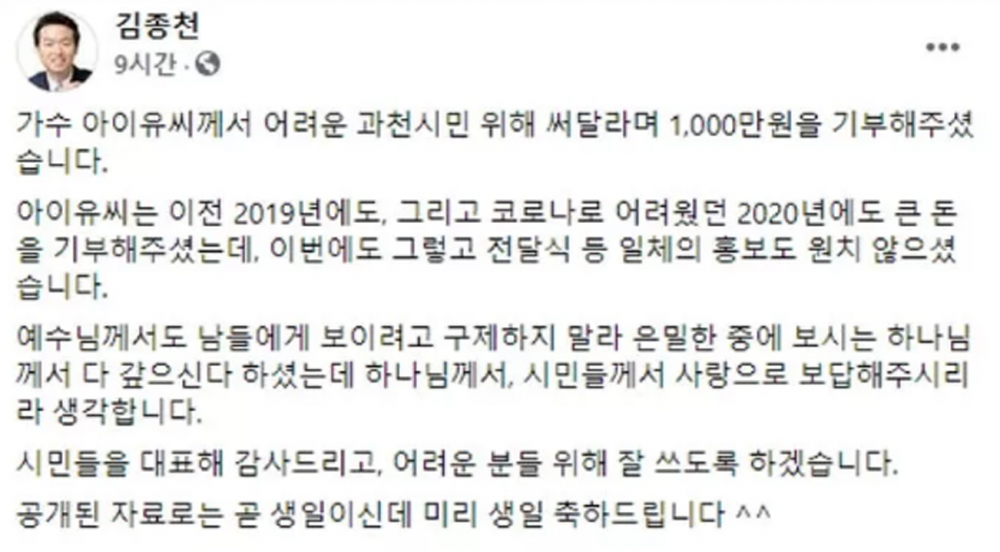 Mayor Kim Jong Cheon added, "Just as before, IU did not want us to do any promotions or publicity including a ceremony." The news of IU's kind actions continued to warm the hearts of her fans and netizens.
According to reports, it is estimated that IU donated a total of 1 billion KRW (~893,177 USD) last year.