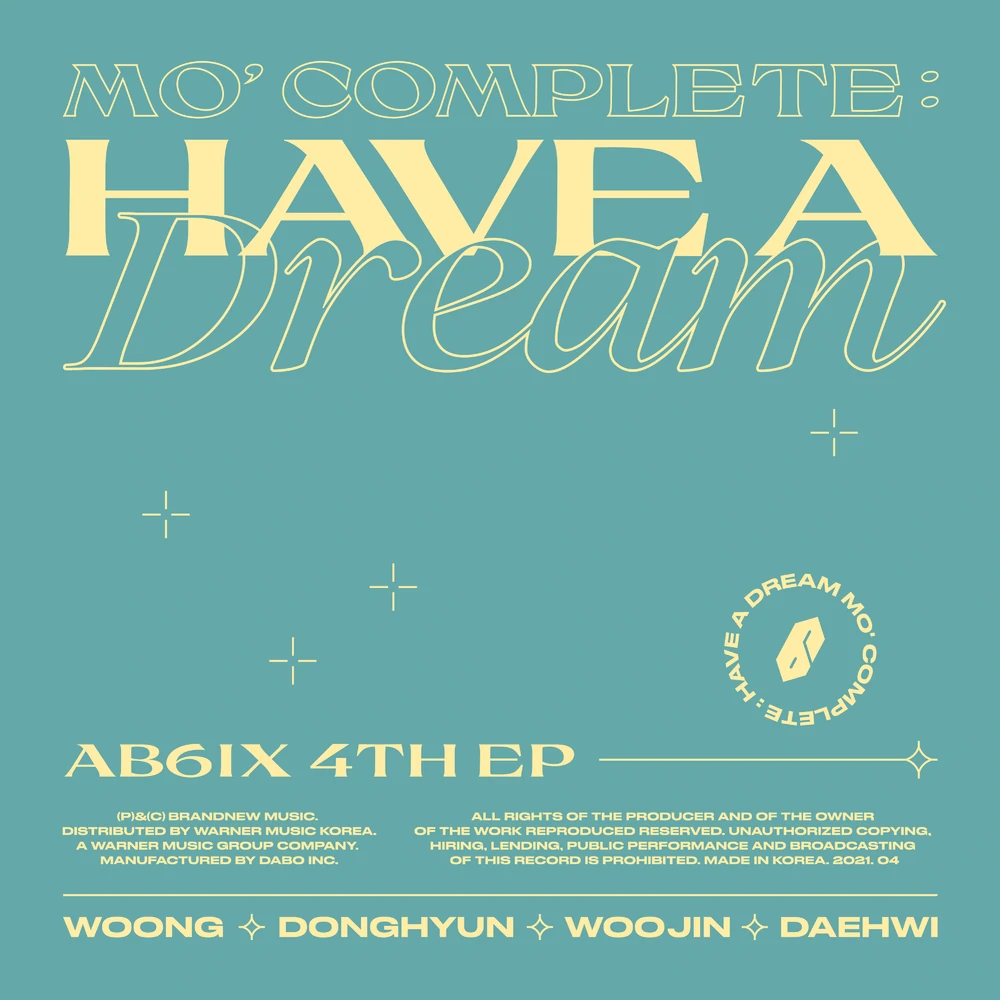 [This review reflects the opinions of the author and not necessarily those of allkpop.]
Track List:
1. HEADLINE
2. CLOSE
3. LULULALA
4. MERRY-GO-ROUND
5. A LONG WINTER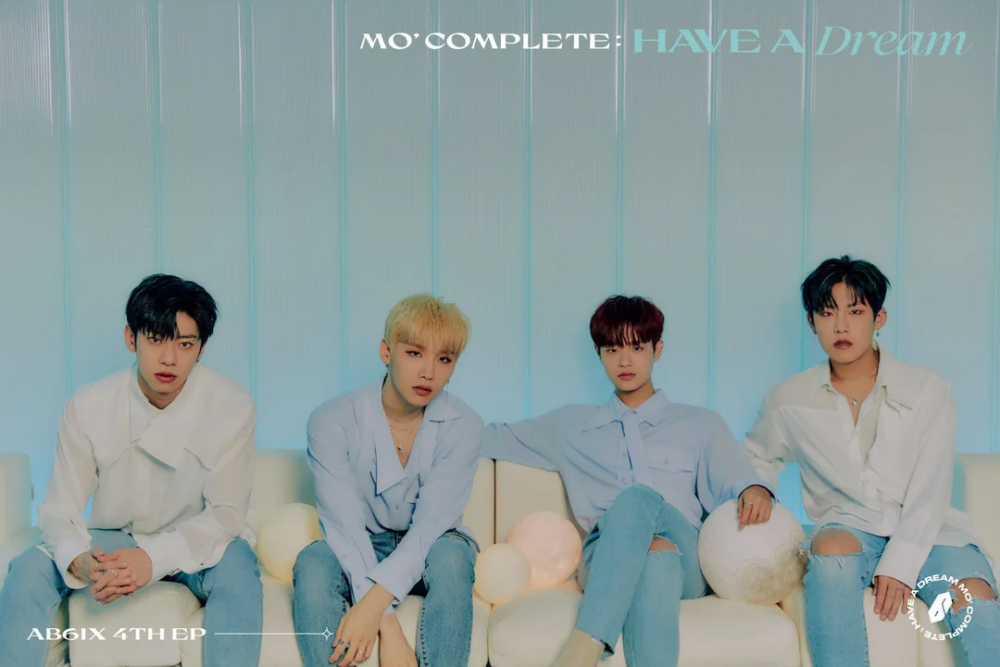 MO' COMPLETE: HAVE A DREAM marks a milestone for AB6IX. The group has just released their fourth EP featuring five suave songs. This EP has a sophisticated and mature sound and utilizes many bass-booming beats in their songs. "HEADLINE" is a nice intro and example of this as it appeals to the listener with its mid-tempo melody.
However, the intro pales in comparison to the title track, "CLOSE." "CLOSE" is an evolved house-inspired pop song that's focal point is the blending of the rhythmic pre-chorus into the progressive EDM-influenced chorus drop. The song's booming bass and overall house sound give it a really classic K-Pop summer song feel. Without a doubt, this song is a must-listen for those unfamiliar with AB6IX.
"LULULALA" tones down the mature sound for a much more bubbly and boyish concept. Though it's a cute and endearing concept that's well-executed by the group, the stark contrast from "CLOSE" to "LULULALA" can't help but be a bit jarring. Tracklisting aside, "LULULALA" has a really catchy melodic rock guitar-influenced chorus that really picks up after the first minute of the track. If you're not liking this track initially- I implore you to finish it before making your judgment.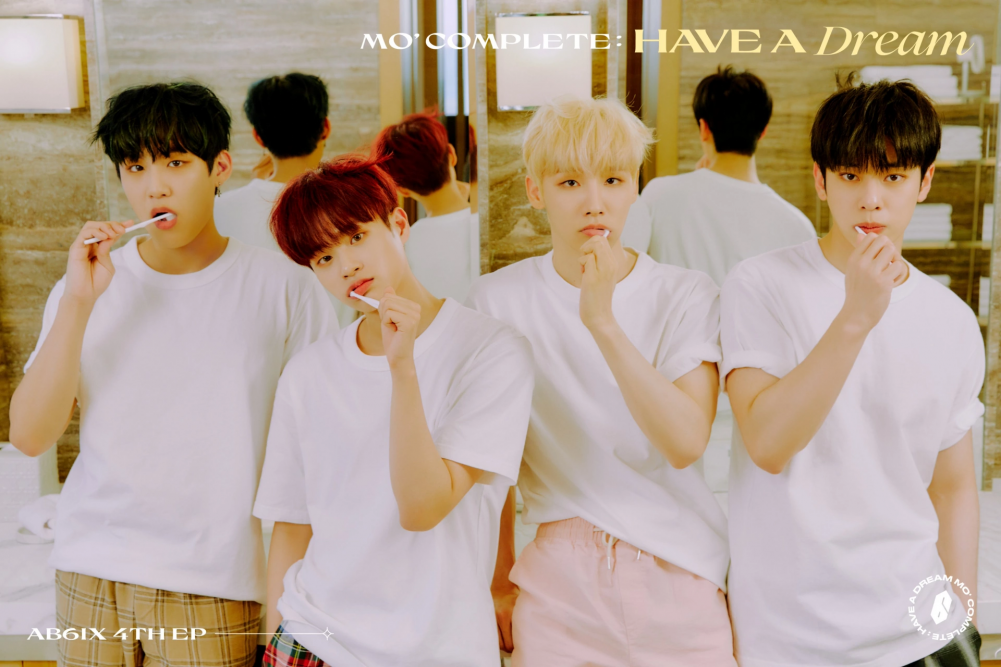 "MERRY-GO-ROUND" slows things down initially with a softer semi-ballad sound. However, once the chorus picks up, the song has an extremely upbeat and frenetic EDM instrumental. Frankly, the instrumental is a bit muddled and takes away from some of the group's vocals with its high-energy brashness. In contrast, we have the last track, "A LONG WINTER," concluding the group's fourth EP, MO' COMPLETE: HAVE A DREAM. "A LONG WINTER" sounds a bit like a ballad that was sped up with an addition of a rock band backing. It has a lovely overall delivery and feels like a way to express that there is more from AB6IX on the horizon.
MV REVIEW
Clad in lovely blues, the members of AB6IX stun with a lovely MV for "CLOSE." The MV's introduction is a little bit deceiving, as it forces the watcher to assume that "CLOSE" will be downtempo or mellow, but once the song's beat hits, the entire MV takes a turn in mood and attitude. Stunning visual effects paired with thoughtful set choices give way to an intriguing video from the group. From CGI beta fish to duplication of the members, the MV is simple in concept, but an underrated MV when it comes to SFX. I highly recommend watching and listening to this MV and song- as I think many of our readers will enjoy it.
MV SCORE:
MV Relevance…..8
MV Production…..9
MV Concept……..8
MV Score: 8.3
ALBUM SCORE:
Album Production…...9
Album Concept……...8
Tracklisting…………...8
Album Score: 8.3
Overall: 8.3