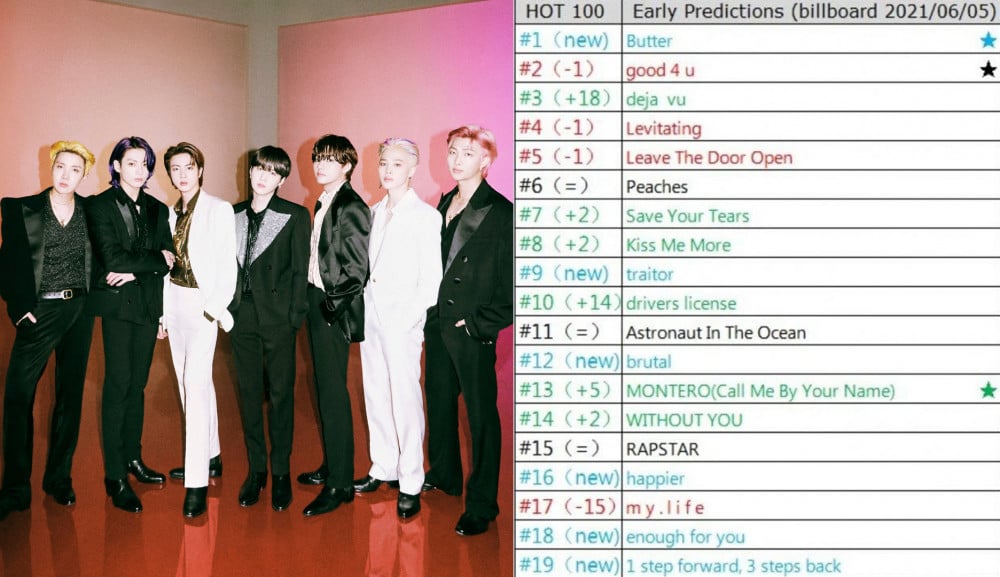 BTS has been steadily growing its popularity all across the world and has continued to break multiple records. BTS has become the first K-pop act to get #1 on Billboard's HOT 100 with their song "Dynamite," and also the first Korean K-pop group to be nominated for the Grammy's.
This global group recently released their second English single, "Butter," which is gaining millions of streams on various music streaming sites worldwide. Previously, just a few days before the song's release, Korean netizens were flabbergasted by the numerous top artists releasing new music around a similar time as BTS.
These Korean netizens were worried about the fierce competition for #1 on Billboard's HOT 100 that the group would face due to many amazing artists also releasing new music. However, despite the fierce competition, "Butter" expected to be #1 on Billboard's HOT 100 as the early predictions for the week of June 5th were released.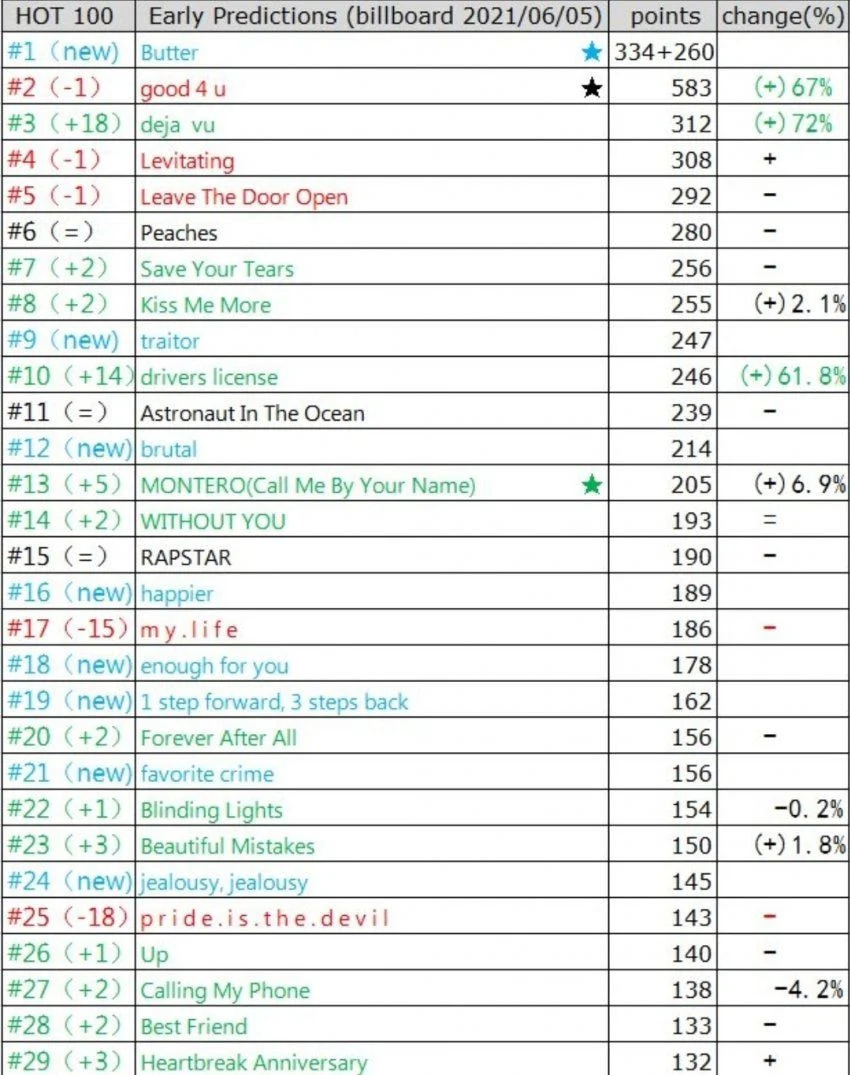 Thanks to the many international ARMYs who are streaming BTS's new song, "Butter" is predicted to make a grand appearance as it debuts on the main Billboard's charts at number 1. If BTS is able to win number 1 on Billboard's HOT 100, the K-pop act will be breaking another record of reaching number 1 for the second time.

Netizens were excited to see the early prediction showing that BTS is expected to reach number 1 once again with their second English single. Netizens commented, "I can't believe this, this is amazing," "BTS definitely will get number 1," "Number 1 or number 2, either way, they're amazing!" "BTS will do better and better," "Let's go BTS," "I'm so amazed that BTS, a Korean group, is now competing for the number 1 spot on an American music chart" and "I'm cheering for BTS to get number 1! This is pretty awesome."