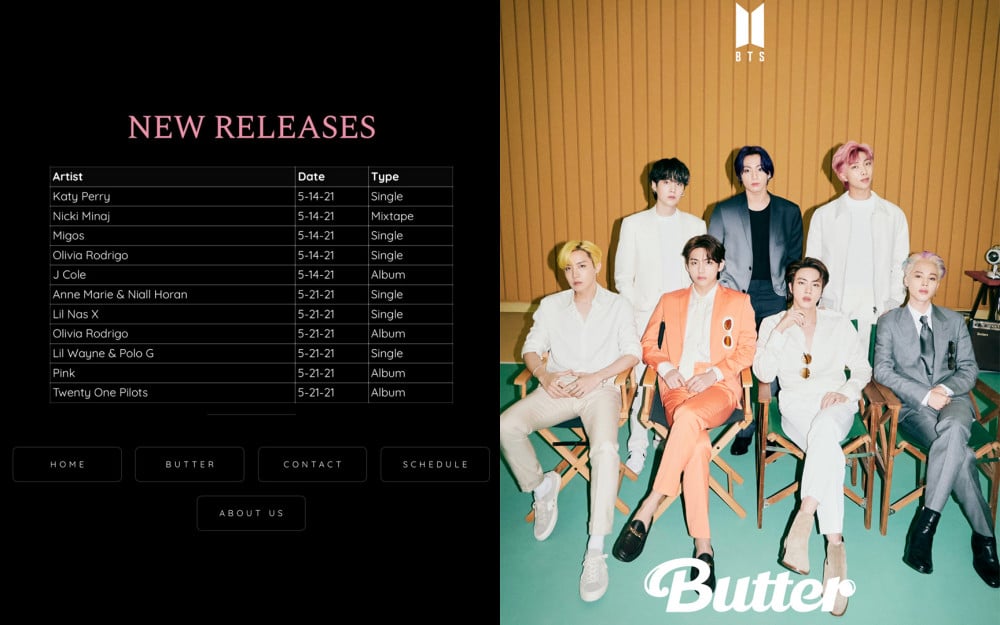 Global K-pop act BTS is scheduled to make a comeback in just a few days on May 21.
Since the boy group announced their comeback, they have been releasing various teaser materials to prepare their fans for the second English single, "Butter."
With a few days left until their comeback, one netizen noticed other top artists making their comeback and releasing new music around the same time as BTS. The netizen shared the list of top artists such as Katy Perry, Migos, Lil Nas X, Pink, Lil Wayne, Pink, and Nicki Minaj also releasing new music.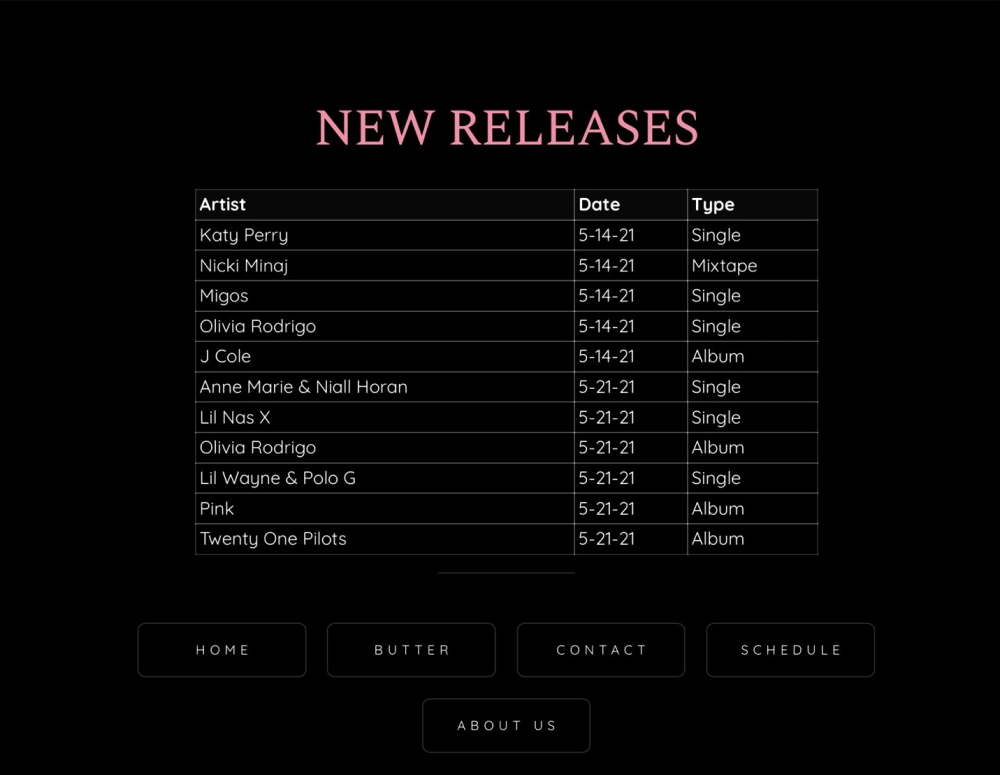 According to the list, more than 10 artists are making their comeback on May 14 and May 21. The netizen who created the post stated, "The artist lineup when BTS released 'Dynamite' was crazy but what's going on this time too lol. It's going to be super hard to maintain the number 1 spot on HOT 100 again. The international fans are worried a lot so the Korean fans should stay sharp and dominate the domestic charts. lol."
Netizens commented, "The lineup is so crazy," "we need to work hard to get the numbers up. I should stream diligently," "Everyone, let's start streaming BTS's song starting May 21 when it first drops," "I thought, there won't be any K-pop idols who can overlap with BTS that's powerful but then I realized it's not Korean singers lol," and "BTS is really world-class now I guess. They are going up against Katy Perry, Nicki Minaj, Pink, and Lil Nas X now."