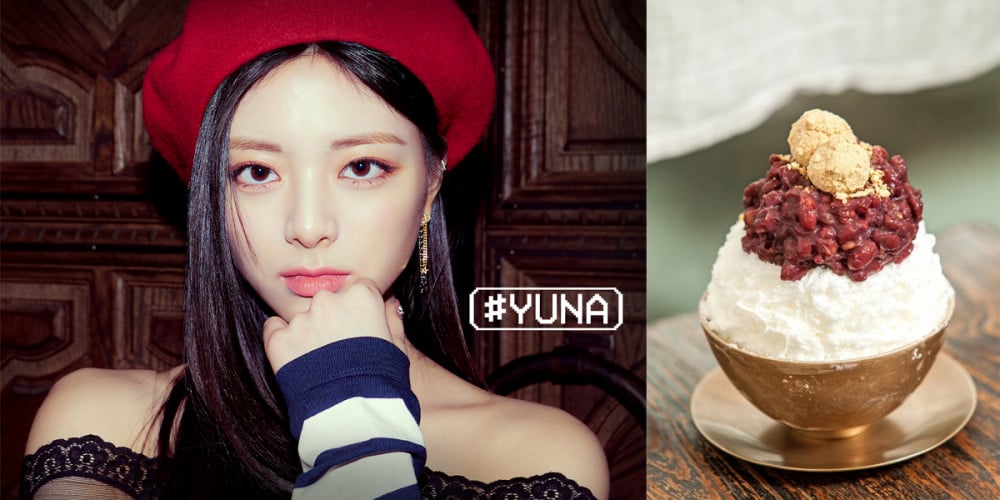 An adorable netizen account of ITZY's maknae Yuna is garnering attention online!
Back on May 17, one netizen posted the following account after spotting the ITZY member at a cafe:
"I'm at a cafe somewhere in Gangnam, where most of the customers are just low-lying office workers coming in after work hours, and ITZY's Yuna came in, shoveled bingsu (red bean shaved ice) in her mouth really fast without stopping for even 1 second, with her head cast down, and then left kekekeke.

Everyone was glancing at her, but it wasn't until she left that they all started whispering about her kekeke.

This is my second time seeing Yuna in person, and it's just as surprising kekeke.

Everyone was just like, she's so pretty, she's so cute kekeke.

I wanted to ask for a picture since I'm a fan, but she was eating her bingsu so fast like she was afraid someone was going to recognize her, that nobody had the courage to go up to her TT.

I did take a photo as she was leaving, because I was disappointed."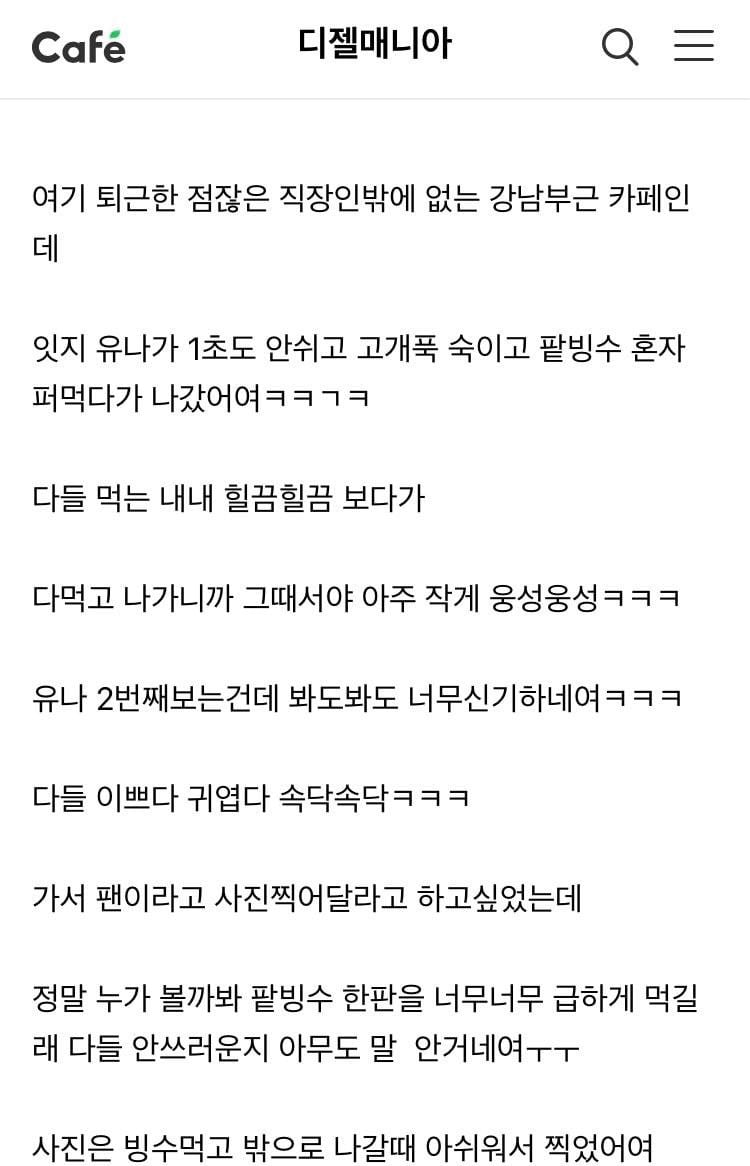 Many netizens commented that it's the most normal thing for a regular Korean high schooler to crave bingsu after school, and added on, "Yuna, eat all the delicious food that you want~", "Hope she didn't get a brain freeze!", "She's still such a baby", "Some days, you just have to shovel a bowl of bingsu in your mouth, it's normal", "Of course a high school girl like her would want to eat bingsu, but she's so busy TT", and more.
Meanwhile, ITZY's Yuna is currently attending Hanlim Multi Art High School.