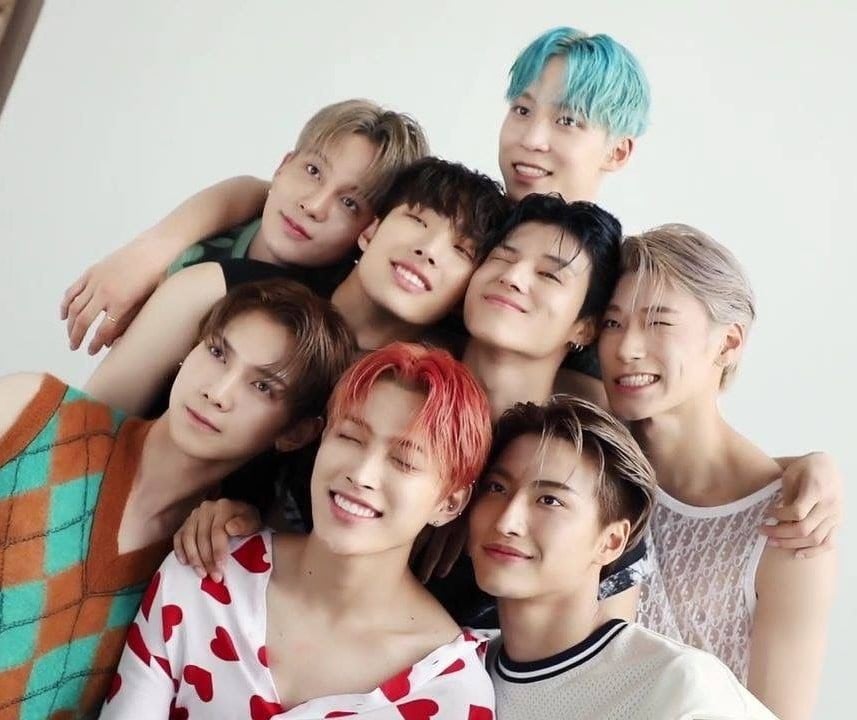 1. KQ Fellaz's dance videos went viral on the internet, back then everyone who watched the videos thought KQ Fellaz was a dance crew.
(*KQ Fellaz is their pre-debut name)
ATEEZ members have also been Los Angeles before their debut and got training at the famous dance studio Millennium Dance Complex.

2.Before their debut, ATEEZ members auditioned for MIXNINE. You can see Hongjoong, Mingi, Wooyoung and Jongho at MixNine performances. They also made so many friends with other idols in the survive show.
3.ATEEZ, which has not yet completed 3 years in the kpop industry, has participated in "Immortal Songs" 3 times and won first place 2 times. Immortal Songs is a highly demanding contest with live performances and veteran artists. ATEEZ is the only idol group in the cast who won the trophy on their first appearance.

4. ATEEZ likes to involve their fans in their adventures. The fandom name (ATINY), official lightstick design, their concert ticket design belong to their fans. At once, the title songs (Wave and Inception) to promote were chosen by ATINY's votes as well.

5. Although ATEEZ was a rookie group at that time (the end of 2019), they were prepared for a world tour in venues with an average capacity of 10 000 -15 000 people.
The group's second world tour, The Fellowship: Map the Treasure, was scheduled to begin in Seoul in February 2020, then proceeding to seven European cities in March, as well as two Japanese cities and five United States cities in April 2020. The Seoul tour dates were held as planned on February 8–9. However, due to concerns over the COVID-19 pandemic, all other tour dates have been indefinitely postponed. ATEEZ's several tour dates had already sold out, with the stops in Amsterdam, Madrid, and Moscow have reported having been sold out since January. All United States dates were also sold out, including some venues capable of hosting over 18,000 people.
6. They usually release 2 MVs for their album. Performances, choreographies, or special videos are definitely prepared for the b-side songs in their album.
Treasure & Pirate King (Treasure EP.1: All to Zero)
Say My Name & Hala Hala (Treasure EP.2: Zero to One)
Wave & Illusion (Treasure EP.3: One to All)
Inception & Thanxx (Zero: Fever Part.1)
7. ATEEZ leader Hongjoong actively participates in the album production.
Hongjoong's written and composed 40 songs only in their pre-debut period. After their debut, Hongjoong involved in the production of almost all ATEEZ songs including the title songs. He has 47 songs copyrighted under his name for now. Not only does he write lyrics, but he also composes the songs. Mingi, group's main rapper, writes his own rap part on all their songs. He has 46 songs copyrighted under his name for now as well.
Sample contribution image from KOMCA: