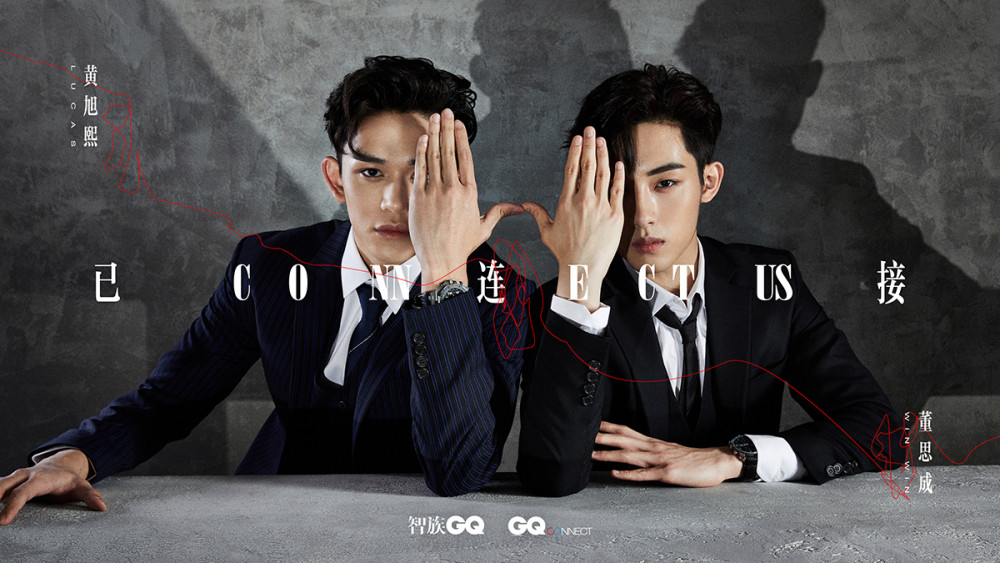 On April 9, WayV members Winwin and Lucas were spotted attending a 'GQ Connect Muse Night' event at the Modern Art Museum in Shanghai!
Some time in the morning of April 9, the two stars were spotted at Beijing airport, departing for Shanghai. Then in the evening, the boys captivated the press, appearing as a handsome duo in sleek suits. In fact, this marks both Winwin and Lucas's first official activities, after a total of 21 days spent under quarantine!
Fans will remember that the two WayV members departed for Beijing from Incheon airport all the way back in February. Since then, the two members, as well as a handful of their staff members, have been under quarantine at a hotel, following orders to remain there for 21 days. Winwin also greeted fans earlier this week with a series of 'Quarantine Vlog' videos, sharing glimpses of what it's like.
Check out Winwin and Lucas's chic photoshoot cuts from 'GQ Connect Muse Night', below!