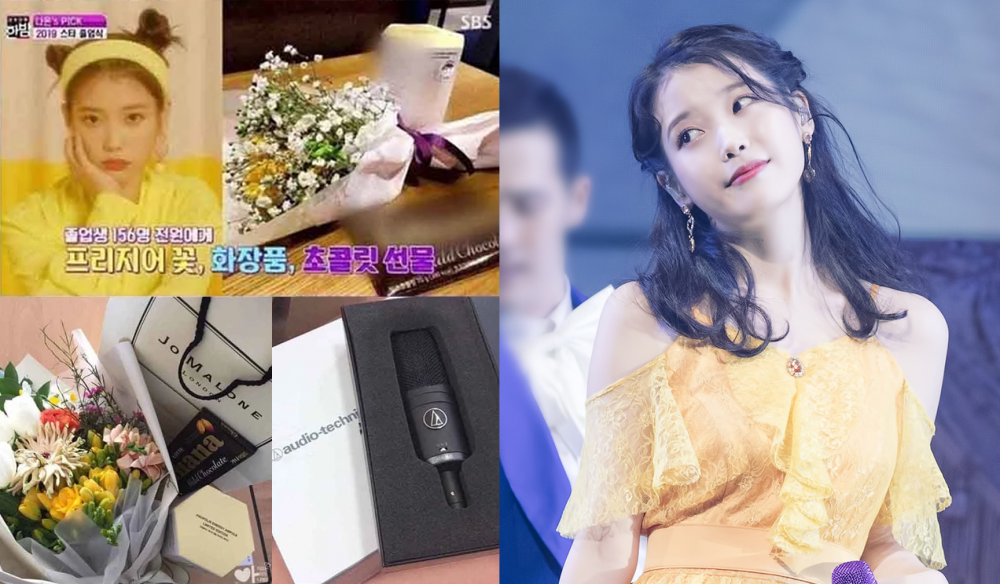 Recently, an online community post with the title "The way IU spends her money" is gaining much attention from netizens.
IU has been gaining much attention and popularity in various online communities. In particular, many netizens have directed their interest in the way IU has been spending her money over the years.
The online community post introduced some of the ways IU has spent money that was introduced in various tv shows before. Many netizens were more than impressed with how IU has been spending her wealth.
According to the post, IU has been giving various gifts to many people.

IU is well known in the entertainment industry for giving gifts to her fellow staff members and actors who have worked with her. Many of these people praised IU for her deep consideration and care in giving them even the smallest gift.
In addition, IU would often send snacks for the workers at the Green Umbrella Children's Foundation and would buy gifts such as candy boxes for her fans who came to see her at the airport. There was even a time IU went to high school graduation with flowers and chocolates for 156 graduates to fulfill one of her fan's wishes.
She was also seen gifting the staff members and actors who appeared in her music videos with luxury brand padding jackets. IU is also well known to have gifted eight members of TWICE with new iPhones and gave Gucci rings to Nayeon who had recently gotten a new phone.

To G-Dragon, IU sent him a refrigerator filled with Soju that had G-Dragon's face on the label. IU had sent him this gift before he enlists in the mandatory military service in hopes that he can enjoy soju as much as he can before enlisting into the army.
Also, IU had given one fan who dreams of becoming a singer, a mic that is worth over 3 million KRW (~$2,657). It was also reported that IU is continuing to send Park Myung Soo, whom she met during a variety program, with gifts every holiday.

After seeing the post with all the gifts that IU has shared with those around her, many netizens commented, "She's amazing," "She's such a nice person," "She's so caring and considerate," and "Wow, she gives so many people gifts."