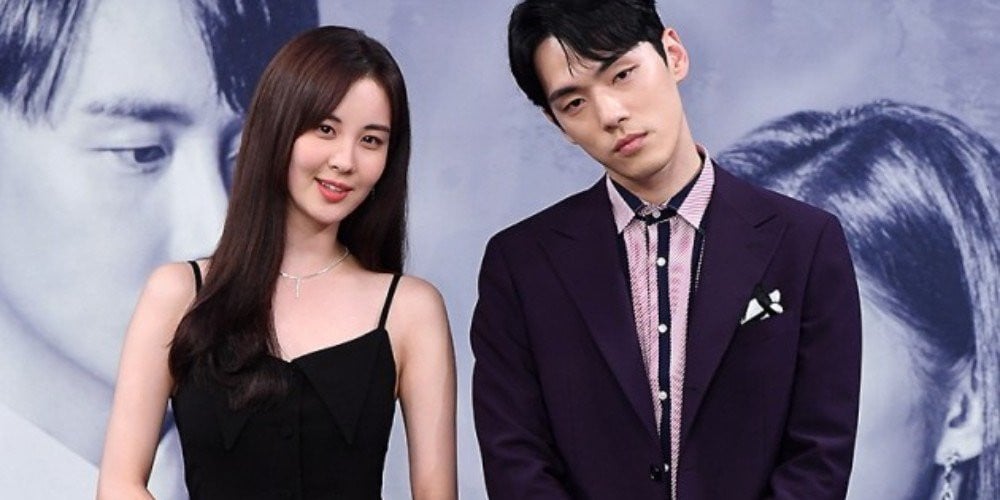 A different staff member stepped forward with their side of the story.
On April 11 KST, Staff 'A' from the set of 'Time' back in 2018 revealed new details regarding Kim Jung Hyun's abrupt leave from the cast. Although the story supported that "there were definite reasons" for his sudden leave, new reports from different staff members shed new light on the matter once again.
According to Staff 'B', who was in charge of his co-star Seohyun at that time, Kim Jung Hyun had openly displayed rude behavior towards her, such as refusing to make eye contact and staying in the car during breaks.
"Seohyun cried a lot on set," revealed Staff 'B'. "He expressed his discomfort whenever there would be love scenes. One time, after making a physical contact with Seohyun's hands, he immediately wiped his hands aggressively with a tissue. I'm not sure if it was a misunderstanding, but Seohyun saw that and burst into tears on set. There was a time Kim Jung Hyun apologized to Seohyun through his company, but his behavior did not change much after that."
In light of these new reports, netizens are criticizing the actor for his alleged behavior in addition to his latest scandals.
Stay tuned for updates.