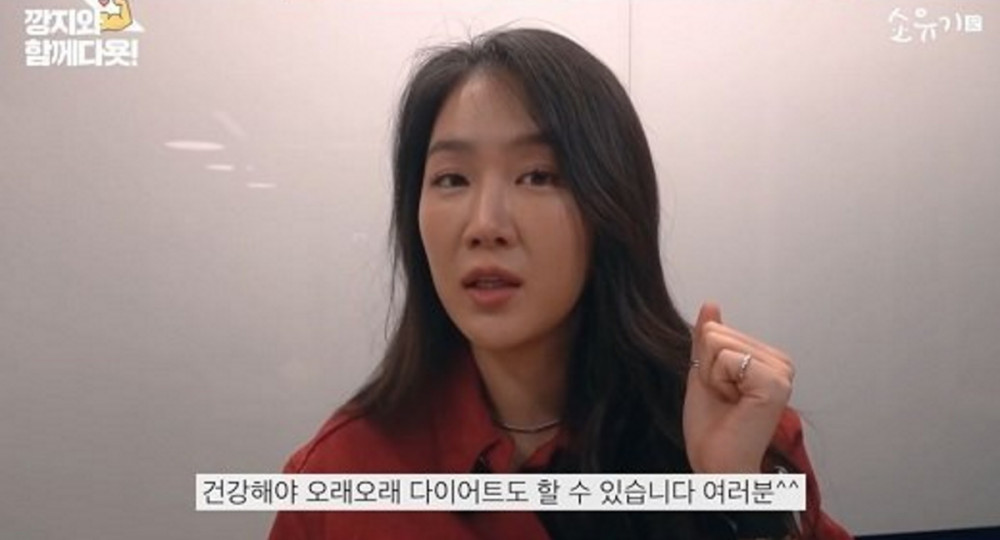 Soyu shared dieting tips with fans.

For her latest YouTube video, the former SISTAR member revealed she would be undergoing a 10kg (22lbs) weight loss challenge, and she asked fans to join her. Soyu shared tips, saying, "It's okay to drink coffee before exercising, but if you're not doing high-intensity exercise, it's better to adjust your caffeine intake a little," adding, "A good night's sleep makes you lose weight."

She continued, "You need a cheat day to stay on a diet for a long time. If I constantly can't eat, I get greedy for food. If I have a cheat day, I feel like I'm rewarded for working out hard for a week."

Soyu also advised to her viewers, "If you lose a lot of weight, the secretion of female hormones becomes irregular. I lost a lot of weight when I was working on my album, but I also lost my health and energy."

In other news, Soyu made a comeback with "Good Night MY LOVE" last month.