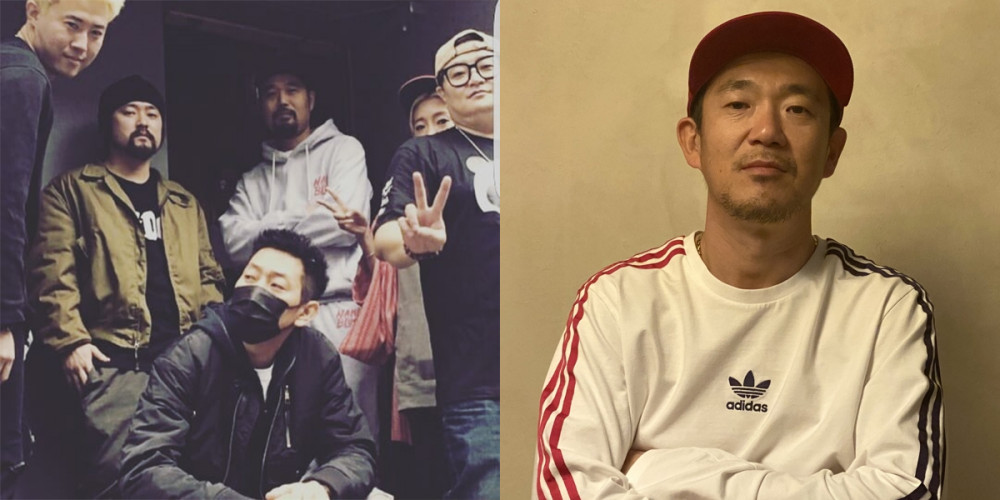 DJ DOC's Lee Ha Neul expressed his pent-up frustrations.
Lee Ha Neul's little brother, 45RPM's Lee Hyun Bae, passed away recently due to a heart attack. Lee Ha Neul and Jung Jae Yong, another DJ DOC member, had flown down right away to Jeju Island, where Lee Hyun Bae had been living. Kim Chang Ryul, the third DJ DOC member, posted a photo in memory of Lee Hyun Bae onto his Instagram. The controversy started when Lee Ha Neul posted angrily, "You're the center in even this. He died because of you, you bastard."
The comment was deleted not long after, and a few insiders had commented that DJ DOC was close and that Lee Ha Neul was deeply shaken by his brother's death. The insider revealed that Lee Ha Neul was just venting out to a close friend. However, it turns out that may not actually be the case. In a later Instagram Live earlier today, Lee Ha Neul once again blamed Kim Chang Ryul for the death of his little brother.

He said, "Kim Chang Ryul takes care of all the income related to DJ DOC. But he never gave any division of profits to Lee Hyun Bae, even though he wrote the lyrics to all our songs. And now that he's passed away after being worked to his death, he's pretending to be his friend. Isn't that what fu*kers do?" He also said that he would reveal everything that he's kept pent up for 20 years to keep DJ DOC going together, saying, "He would never do work on the DJ DOC albums. He'd just come after the release, get drunk, and cheat on his wife."
He also revealed that the DJ DOC members and Lee Hyun Bae had undertaken a business together in Jeju Island, but Kim Chang Ryul had pulled out in the middle, breaking all agreements, just because he didn't feel like it would do well. Because of this, Lee Hyun Bae, who ended up with the bulk of the costs, started having to do even delivery service to keep up living costs. Lee Hyun Bae ended up in a car accident during the delivery work, but was unable to get even detailed diagnosis because he was lacking the money, and he also asked his family not to tell his older brother (Lee Ha Neul) because he didn't want to worry his brother.
The video is down below.