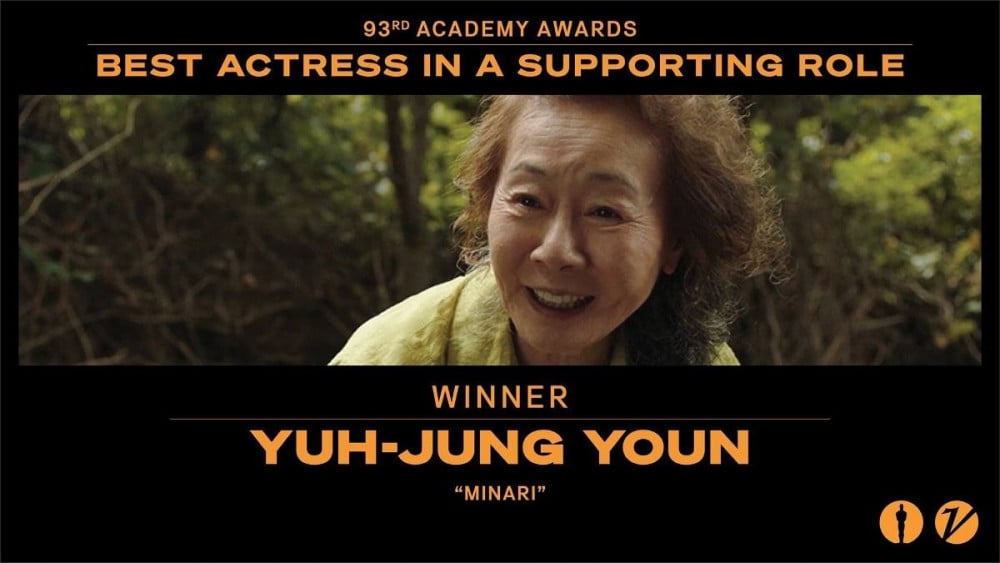 Korean netizens are showering actress Youn Yuh Jung with congratulations and compliments.

She made history on April 25th as the first Korean and the second Asian actress to win an Oscar at the Academy Awards when she won Best Actress in a Supporting Role for her role in 'Minari'. Shortly after the news went out, the Internet went wild for the actress.
For instance, one post announcing her win on a popular online community gathered more than 1700 comments alone. Some of the reactions include:
"Congratulations! I can't believe the day Korean actress taking home an Oscar has come!"
"I'm so happy for her! Thank you Youn Yuh-Jung... idk why but her winning an Oscar just gives me strengths."
"I'm ecstatic that I witnessed and lived this historic moment!"
"This is amazing. I genuinely admire you. Please stay healthy for all of us. Congratulations!"
"I'm happy she made history as the first Korean but I'm even happier that it's her who made history. She deserves the win."
"Why am I crying"
"I'm so proud that I'm living the same era and speaking the same language as her"
"Her witty acceptance speech was just a cherry on top. *chef's kiss*"
"My heart just skipped a beat omg. Congratulations, Youn Yuh Jung!"
Congratulations again to Youn Yuh Jung!