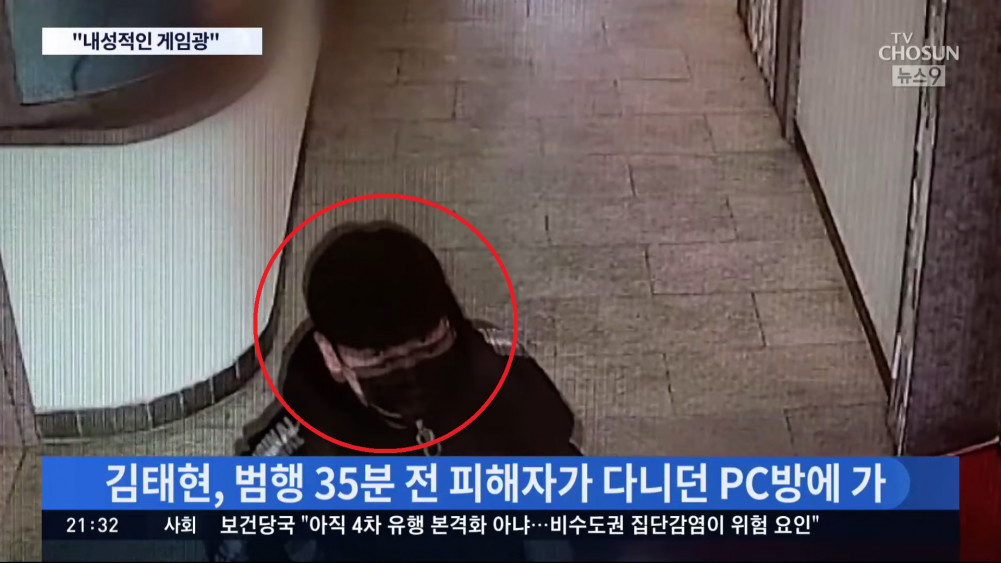 CCTV footage showing Kim Tae Hyun, the suspect in the killing of a mother and her two daughters at a Nowon apartment, was revealed to the public.
On the day of the crime, Kim Tae Hyun is seen visiting the internet cafe where the eldest daughter, regularly visited.
According to Chosun Ilbo, on April 6th, Kim Tae Hyun is seen entering the internet cafe at around 5:08 PM KST on March 23. Chosun Ilbo released the surveillance video, which showed Kim Tae Hyun's whereabouts just 20 minutes before the heinous crime.
The internet cafe is located only 220 meters away from the victims' home and is known as the internet cafe where the eldest daughter often went to for five to six years. According to the reports, Kim Tae Hyun had met the eldest daughter through an online game. He decided to kill her after she refused to meet or date him. It was also discovered that he had searched for the term "the fastest way to kill people" on his smartphone and murdered the victims by stabbing their necks.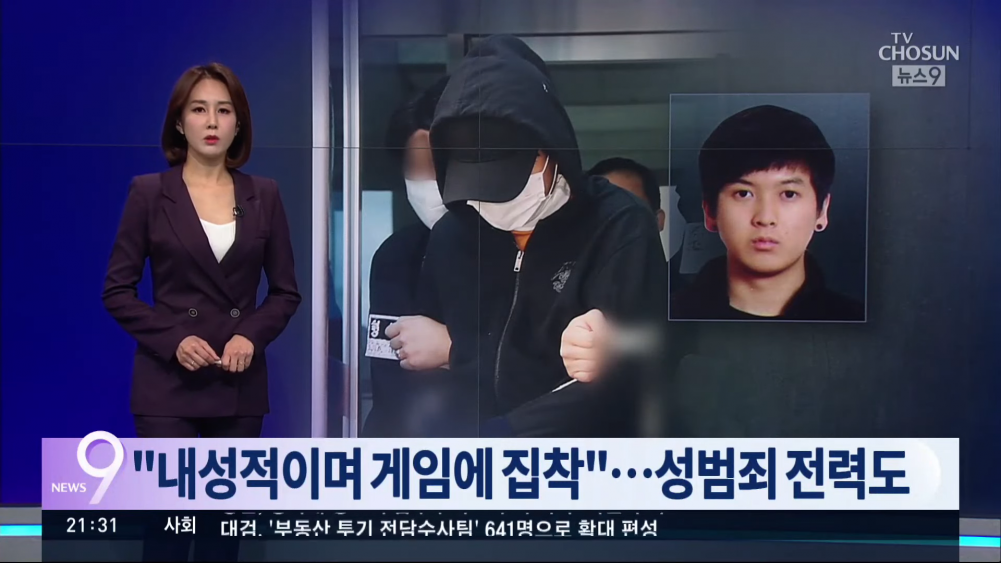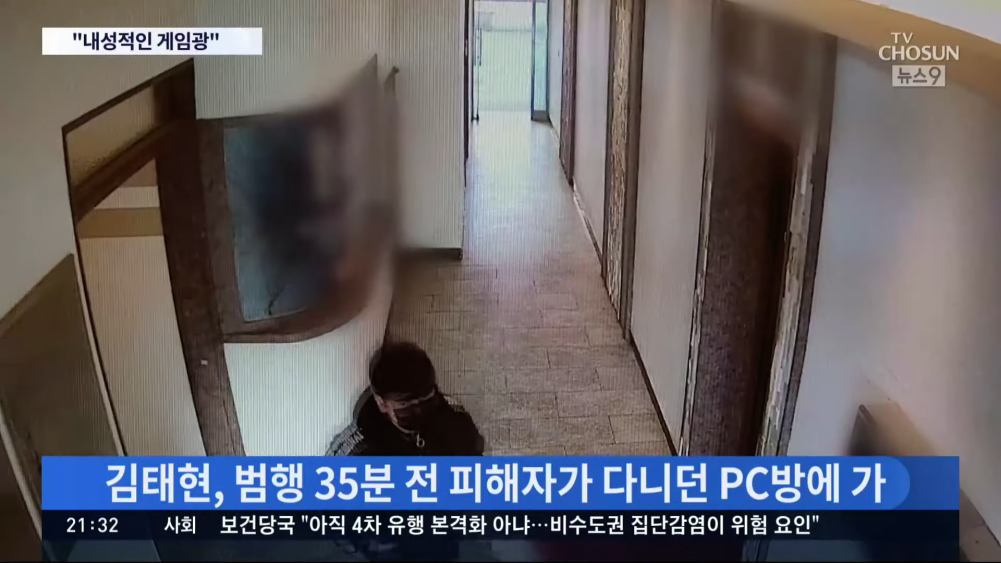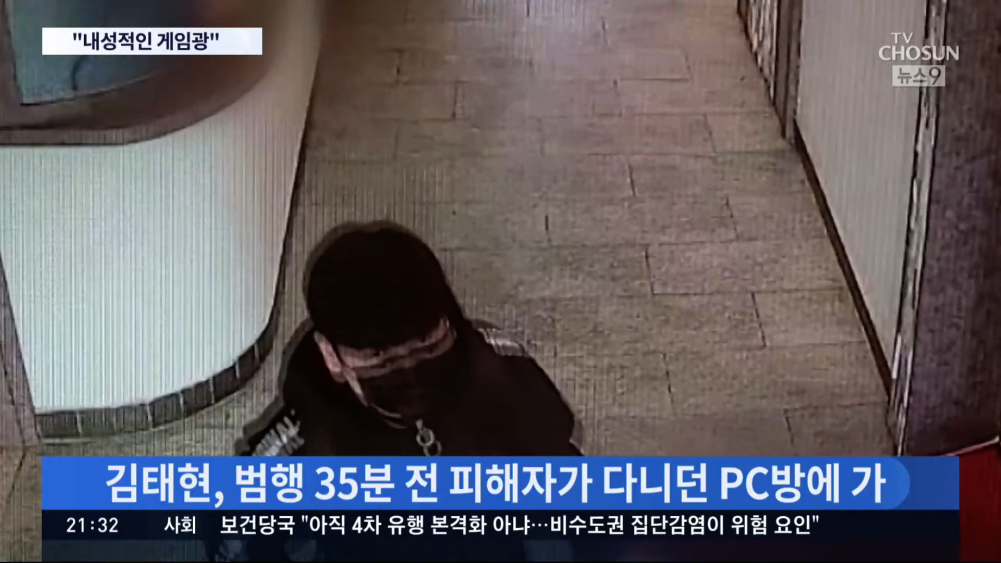 The police verified that the man in the surveillance video was indeed Kim Tae Hyun. Kim Tae Hyun is seen wearing a black T-shirt over black pants and a black hoodie. He entered the internet cafe wearing a white backpack minutes before the killing. Kim Tae Hyun remained at the internet cafe for about ten minutes without even turning on the computer. He went into the smoking room to smoke a cigarette before leaving to head towards the victims' apartment.

He went to the apartment and entered, pretending to be a delivery man. He first killed the youngest daughter, and around five hours later, he killed the mother and the eldest daughter when they arrived in the apartment.

Kim Tae Hyun stayed at the apartment with the corpses of the victims before being caught on March 25.