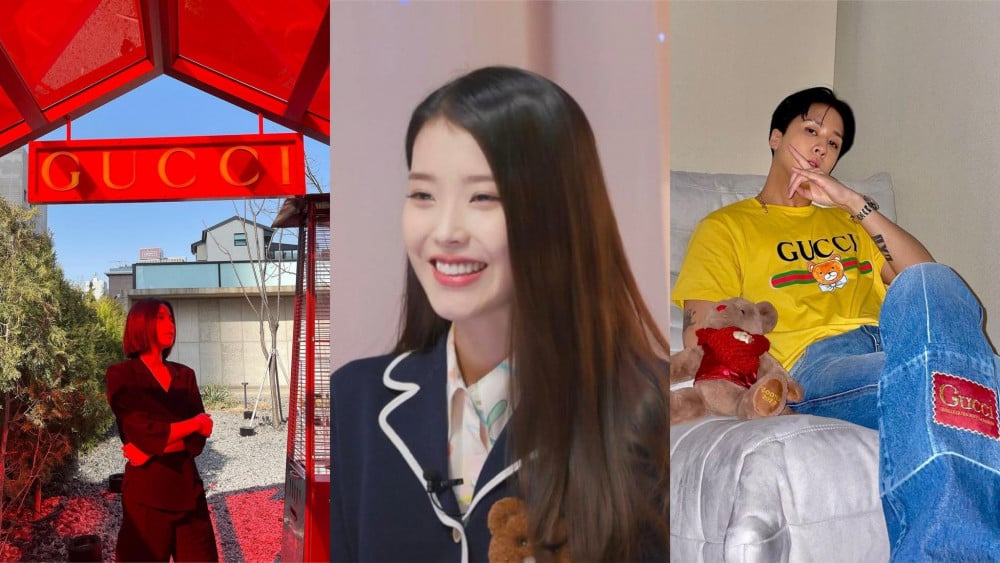 The KAIxGUCCI Capsule Collection has adorable teddy bear-themed items that were inspired by EXO's KAI, who is known to be very fond of bears.

This collection is currently making a buzz in various countries right now as the items are quickly selling out.
Even celebrities, idols, and influencers worldwide love this collection for its chic duality wherein every gender, and every age can wear it.
Here are some of the Celebrities that was seen who undeniably adore this bear-themed collection by Gucci:
1. Mamamoo's Moonbyul and Solar
Our two adorable well-known vocalists of this generation, Mamamoo's Moonbyul and Solar, went to the Cociety Pop-up Store.
2. IU
In her recent video released by ODG, IU met a kid who tries not to recognize her. She was seen on this video wearing one of the silk-cotton tops with the blue ribbon teddy bear from women collection of KaixGucci Capsule Collection. As everyone knew, IU is also one of the brand's ambassadors for Korea.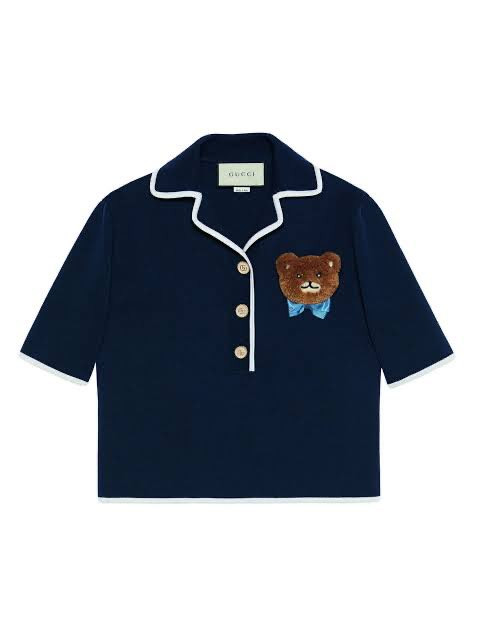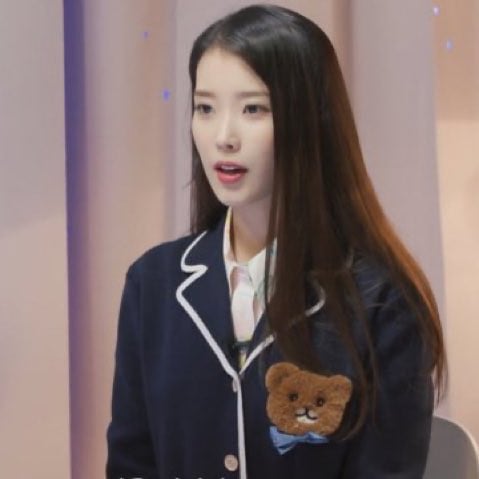 3. Lee Siyoung

Korean Actress Lee Siyoung posted her beautiful pictures on her official Instagram account wearing the washed bear-printed denim pants from the KAIxGucci Capsule Collection.
4. Kim Soo Ro
Actor Kim Soo Ro was seen to be wearing a small shoulder bag from the KAIxGucci Capsule Collection while taking a walk. He also posted a picture of his small shoulder bag with a caption, "Kai Collection" and " Kai Loyalty."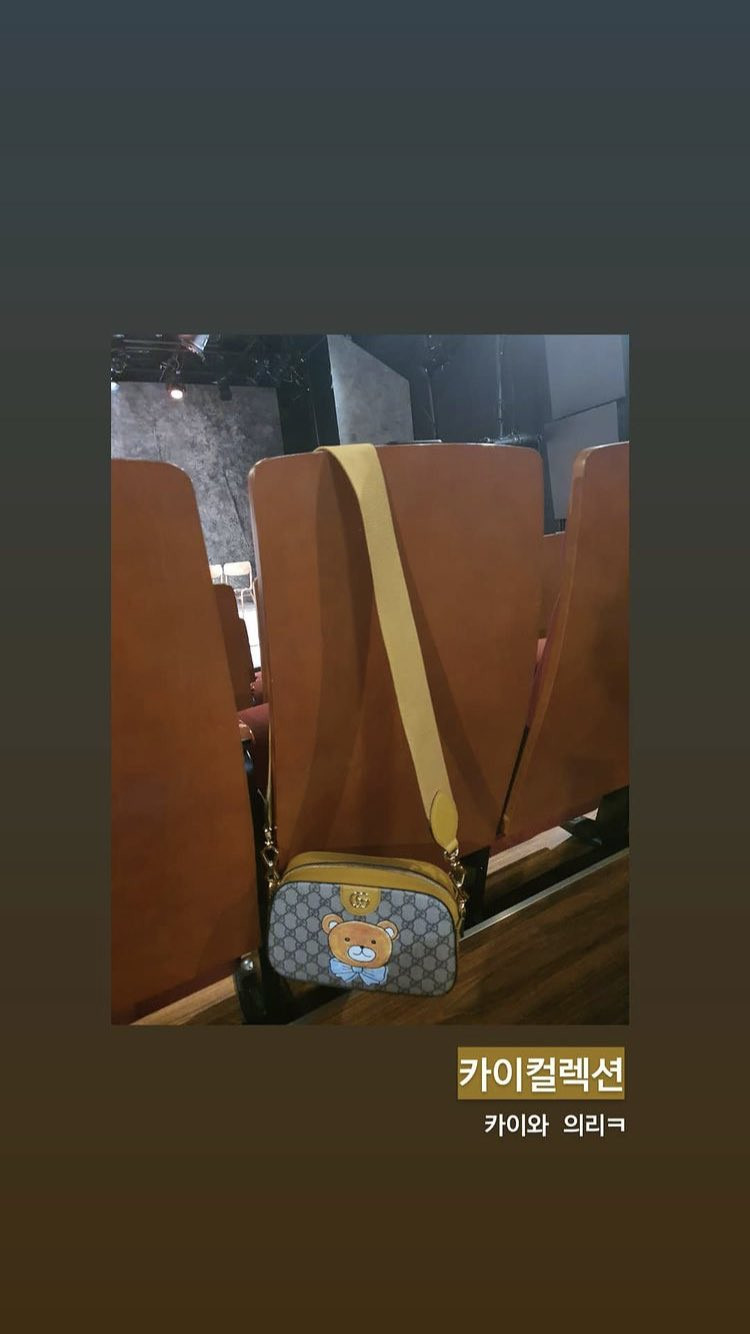 5. VIXX' Ravi

Ravi, one of the well-known celebrity best friends of Kai, was seen to be supporting his dear friend by flexing his Gucci head-to-toe outfit, yellow bear-printed Gucci logo shirt, and Gucci pants while sitting comfortably with a stuffed bear on his post on Instagram. His cool entry for #KaiGucciChallenge was also seen to support Gucci's campaign of helping through donations.
6. SHINee's Taemin
Taemin, one of Kai's best friend, who also joined the #KaiGucciChallenge while wearing the oversized logo shirt, one of the items from the bear-themed collection of Gucci. He encourages everyone to also join the challenge to support children who were affected by the COVID-19.
7. Stefanie Michova
Model and Photographer Stephanie Michova expressed her blessed feeling about purchasing the KAI x Gucci GG Jacquard Sweater. She's also known to be a big fan of Kai.
8. Davika Hoorne or Mai Davikah
Thai actress and model Davika Hoorne or Mai Davikah, posing with a big huggable teddy bear wearing the KAI x Gucci GG Jacquard Sweater and matching it with the small belt Gucci bag.
9. Putthipong Assaratanakul
Thai actor and singer Putthipong Assaratanakul posted his adorable photo on his official Instagram account, carrying a big teddy bear plushy while wearing a Gucci shoulder bag.
10. Krit Amnuaydechkorn or PP
Krit Amnuaydechkorn, also known as PP, a Thai actor, model, and singer, also posted his cool photo on Instagram sitting beside a teddy bear with a Gucci shoulder bag too.
11. NEXT's Zhu Zhengting

Chinese singer and actor Zhu Zhengting was caught wearing a small shoulder bag from the Kai x Gucci Capsule Collection completing his cool outfit with his red hoodie.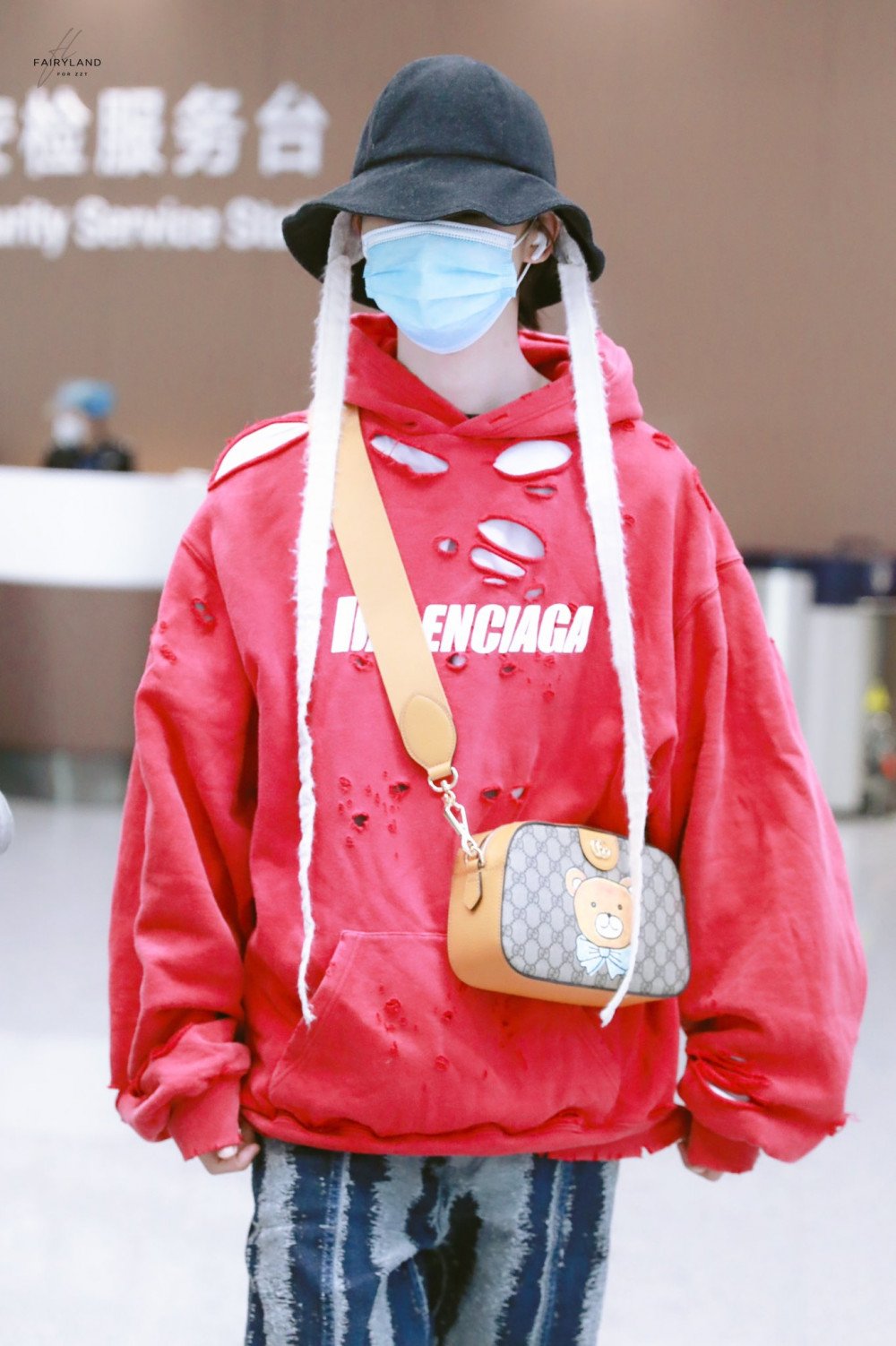 12. Tu Tontawan
Thai actress, Tu Tontawan, smiling so brightly with her big teddy bear plushy while sporting her KaixGucci Mini bag.
KAIxGucci Capsule Collection don't only put smiles on people who supported and bought their items but also they were putting smiles on children since half of all the proceeds will be donated to the Green Umbrella Foundation.