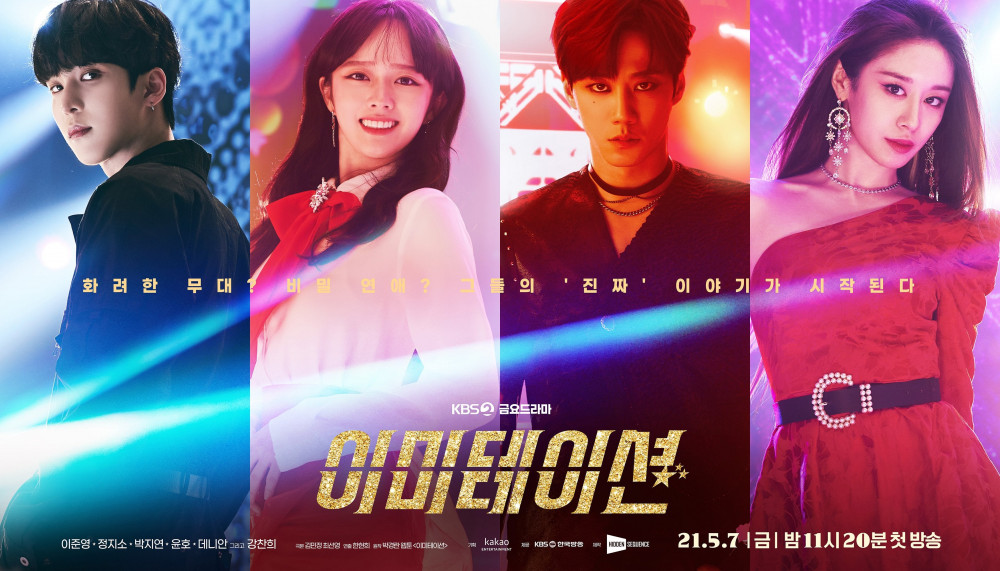 'Imitation' idol groups will be performing on 'Music Bank'.
The upcoming KBS Friday-Saturday drama features 3 idol groups - boy groups SHAX and Sparkling, and girl group Tea Party. SHAX features SHAX is made of 6 members played by U-KISS' Jun, SF9's Chani, SF9's Hwiyoung, ATEEZ's Jongho, Yuri (from 'Produce X 101'), and actor Ahn Jung Hoon. Sparkling is made of 4 members played by ATEEZ's Yunho, ATEEZ's Seonghwa, ATEEZ's San, and Boys' Republic's Suwoong. Tea Party is made of 3 members played by actress Jung Ji So, singer Minseo, and former IOI/PRISTIN leader Lim Na Young.
Tea Party will have their 'Music Bank' stage on April 30th while SHAX will be on stage on May 7th. There is currently no announcement for a Sparkling stage.
Will you be watching the drama and the stage?