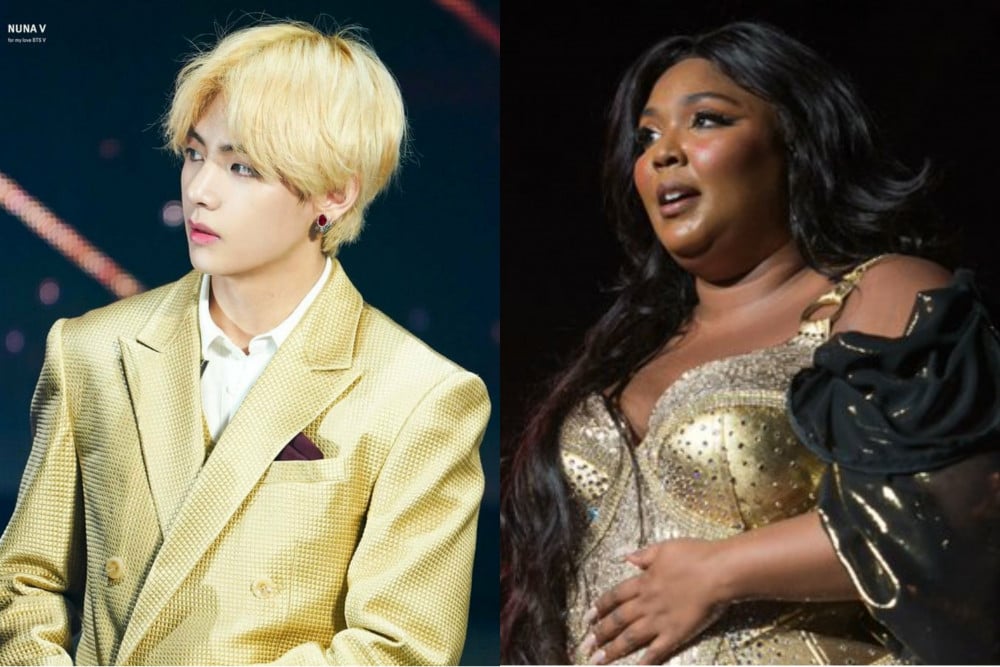 BTS's V rules the hearts of millions around the world, and even American singer and songwriter, Lizzo was left bewitched and speechless by him.
In a recent Instagram Live, the Grammy-winning artist couldn't stop gushing over V and his impeccable fashion sense. While commenting on whose fashion sense she likes the most, Lizzo suddenly started aggressively fangirling over V and his dressing sense. She even commented, "You can't take your eyes off of this man. He 'DRESSES.'"
To further prove her point, she started showing her fans her favorite pictures of V, which she seemed to have quite an abundance of, and marveled over how beautifully he carries out the clothes he wears. Lizzo couldn't articulate her love for V's style into mere words and described it as 'je ne sais quoi (a quality that cannot be described or named easily).' While Lizzo has always been vocal about her love for BTS, she seemed most impressed by Korea's fashion icon, V.

V had previously made use of his flawless fashion skills as the visual director for BTS's 'BE.' He is one of the top best-dressed celebrities all over the world, and his style is greatly appreciated by fellow celebrities and people of inexplicable importance working in the fashion industry. Not only is he BTS's best-dressed member, but also someone that the fashion world awaits dearly.