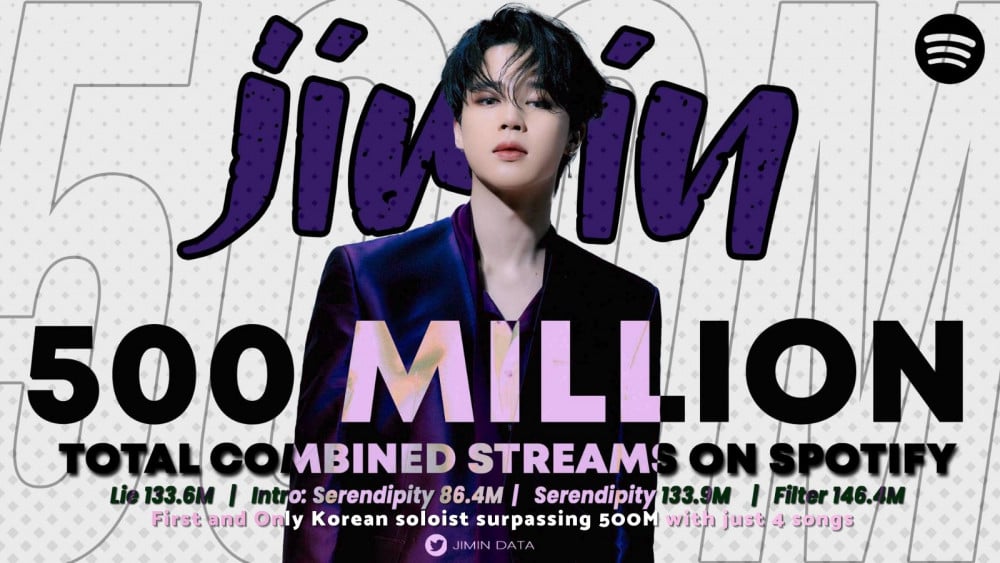 BTS's Park Jimin broke another new record on Spotify. On April 27th, he became the First and Only Korean soloist to have 500M streams on the world's largest music platform with just 4 tracks.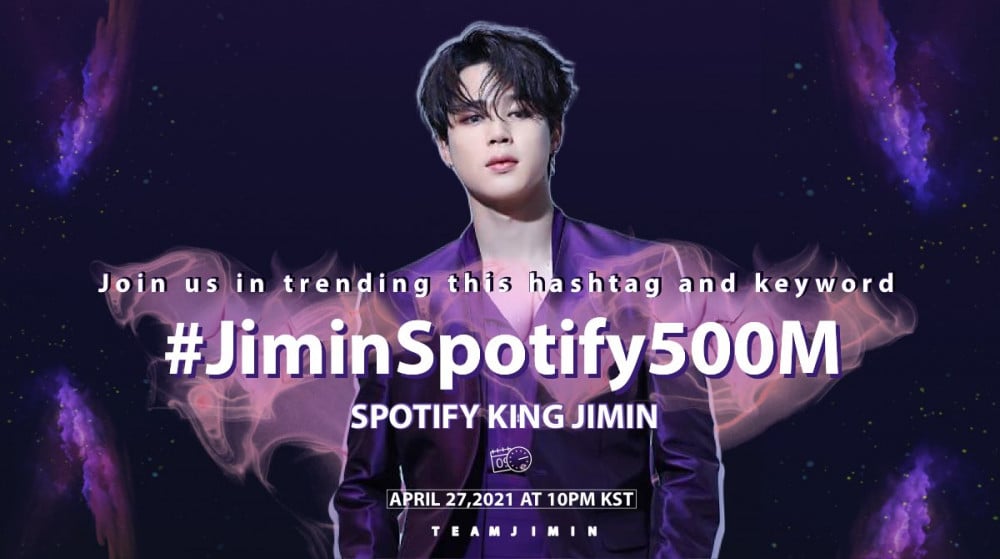 Following this event, Jimin is now holding the title of the first and only Korean soloist to achieve this milestone on Spotify, due to the remarkable daily increasing streams of Jimin's solos that reached impressive numbers:
"Filter" 146.570 million
"Serendipity Full Length Edition 133,922 million
"Intro: Serendipity" 86.421 million
"Lie" 133.680 million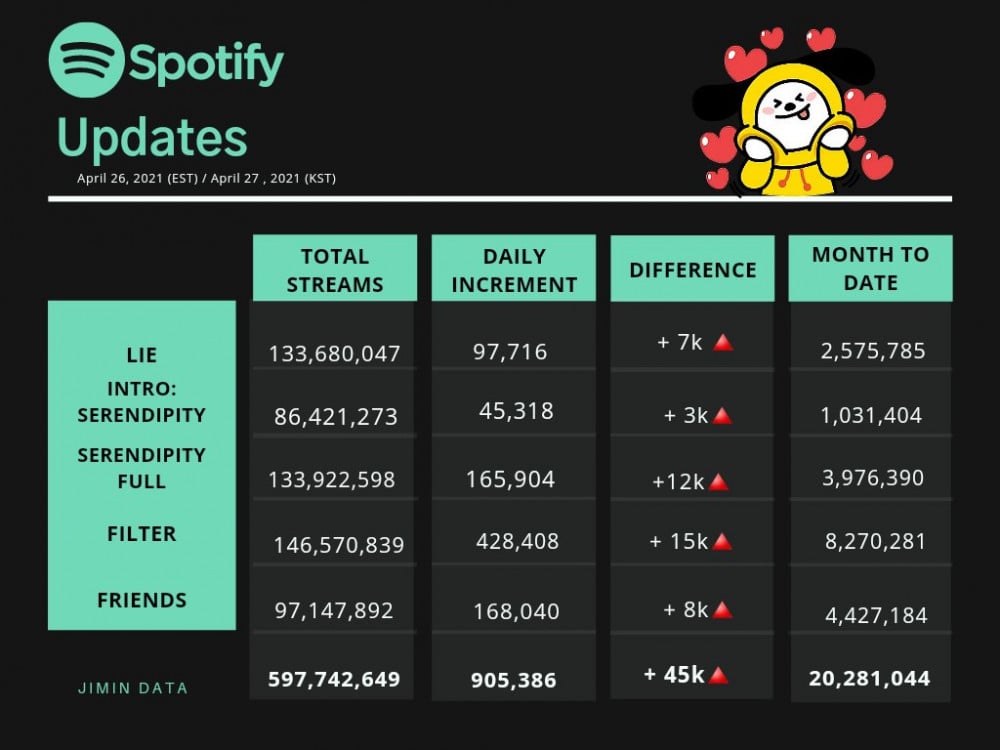 Fans took it to Twitter to celebrate as they trended.
#JiminSpotify500M & SPOTIFY KING JIMIN worldwide in more than 18 countries, such as Korea, Morocco, Algeria, the U.S., Saudi Arabia, Peru, Poland, and Malaysia. Furthermore, the World Music Awards joined the celebration and posted their congratulatory tweet on their official Twitter account.
Jimin is dominating Spotify, which has about 345 million users in 93 countries, with his solo songs, writing all-time records for each solo song released with its unique tone and technical vocal skills, along with world-renowned performances that are just on another level.
With no official page on the platform, and only 4 solo songs including 2 versions of the same track, BTS' Jimin managed to dominate Spotify in each era (album release), and be crowned as a "Spotify King of Solo Music".