SHINee's Minho recently guested on "Problem Child in House," where he dished about his experience in the Marine Corps and shared something about TVXQ's Changmin did for him that was very heartwarming.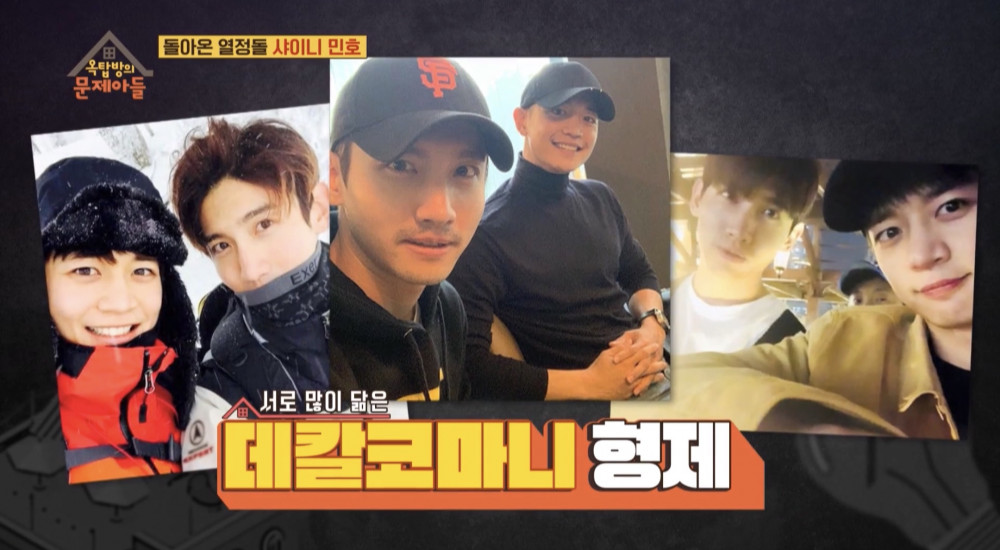 Minho and Changmin are very close friends because they share many of the same hobbies, such as watching soccer games and movies. Minho said that Changmin contacted all the time while he was in the military, and recalled one especially heartwarming moment when he was in boot camp. In boot camp, military workers do not have access to their phones and receive one internet letter per day instead. However, the letter you're able to open depends on the order of arrival.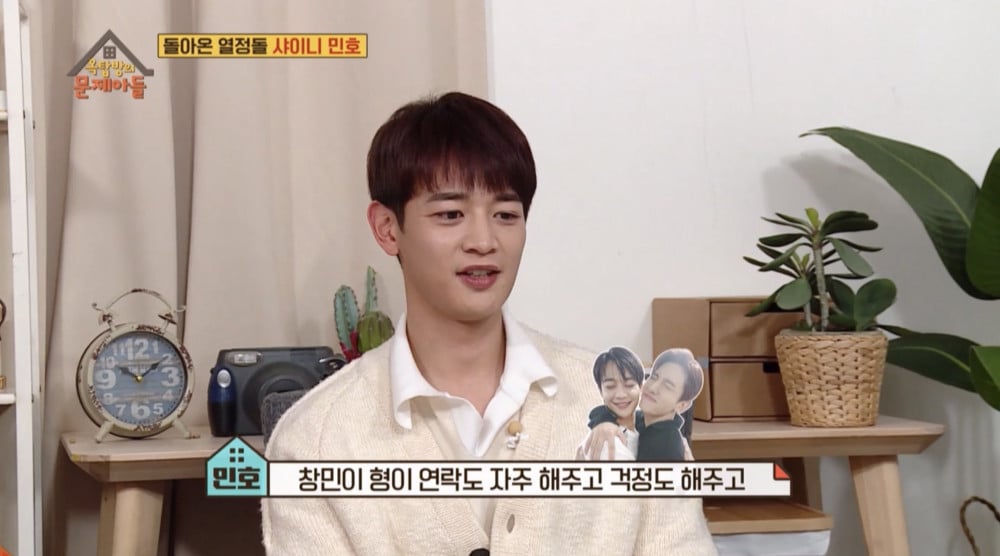 Shawols and Minho fans would write to him at midnight, hoping to be the first in line so that Minho would receive their letter, but one day, Minho received a letter from Changmin.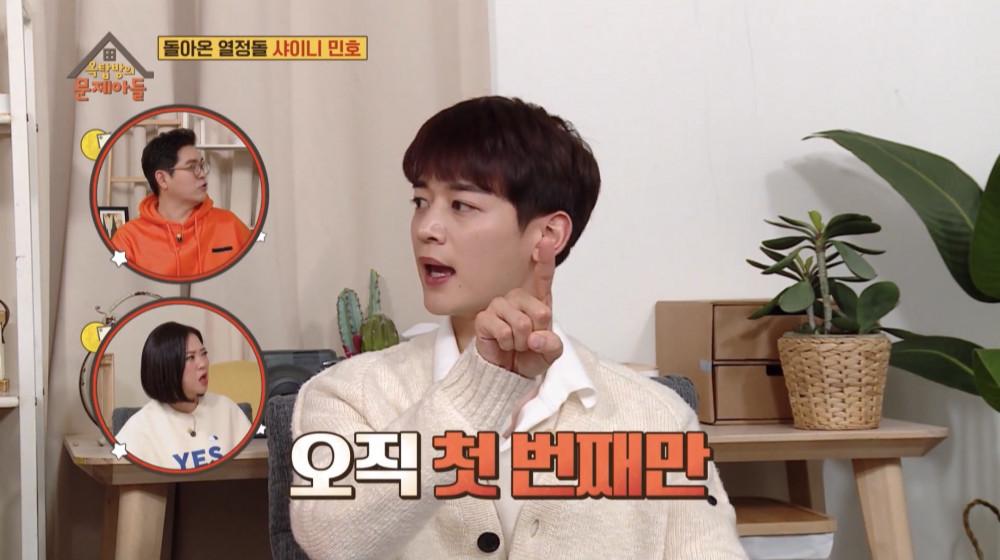 "He was really dedicated," Minho said. "He couldn't get through to me the first few times, so he waited until midnight to write to me, and it worked. When I saw that internet letter from Changmin, I was so touched," Minho explained and added that he teared up while reading it.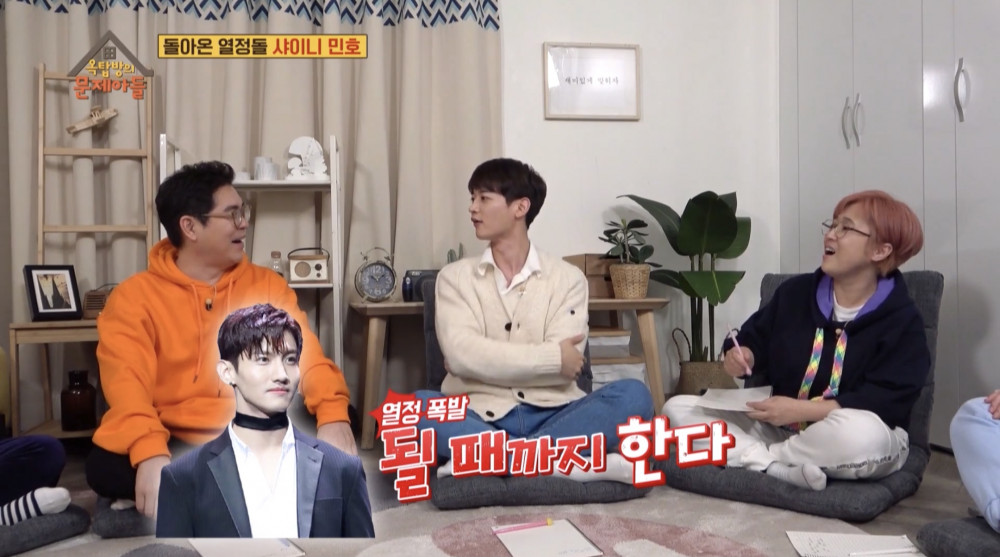 In the letter, Changmin asked Minho how he was doing since Changmin warned him that serving would be difficult and wished for him to stay healthy. However, as Minho kept reading the letter, he realized something that made him feel more annoyed than touched. One of the things Minho was looking forward to after enlisting was watching "Avengers: Endgame," but Changmin ended up spoiling the entire movie for him in the letter!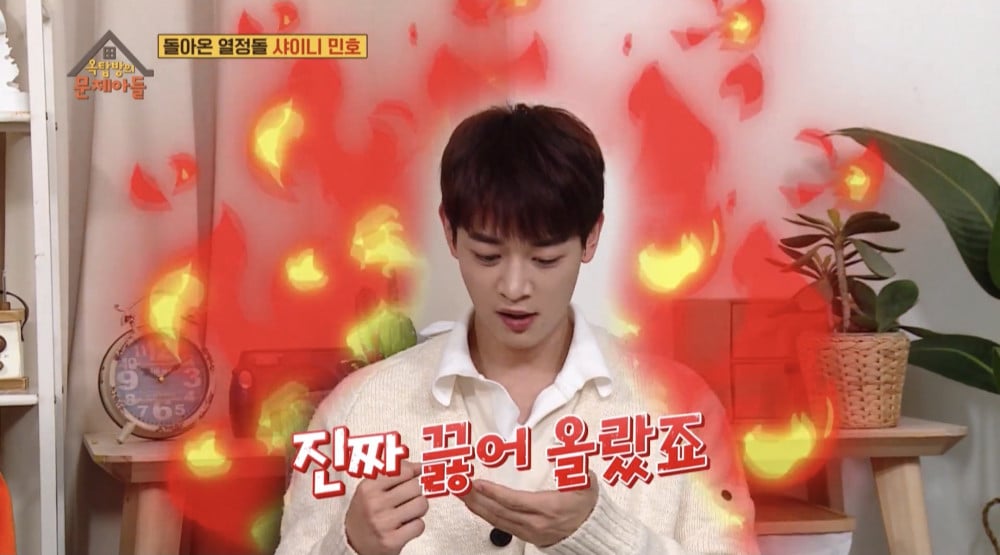 "He summarized the movie in two sentences," Minho said, "and I was waiting to see it! That immediately stopped the tears." Minho wondered if Changmin was snickering while writing the letter, imagining him crying and then getting mad. Still, it was very impressive that Changmin managed to beat out Minho's many fans for his letter to arrive first.
"But the fact that he had waited until midnight just to write to me," Minho added, "showed how much effort he put in. His dedication truly touched me."