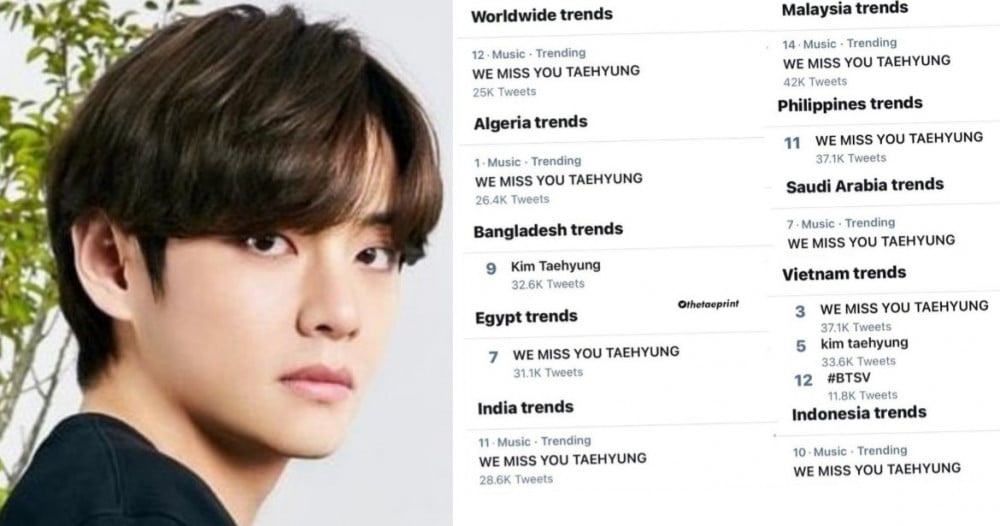 Where is V? Seem like the absence of V from social media lately is making fans starving for him.
The Artist who's used to set SNS ablaze every time he comes online is being inactive lately. That seems to not sit well with his fans as they raised a trend for him questioning where he is.
"WE MISS YOU TAEHYUNG" trended worldwide and in several countries.
V is much needed for his fans' sanity.