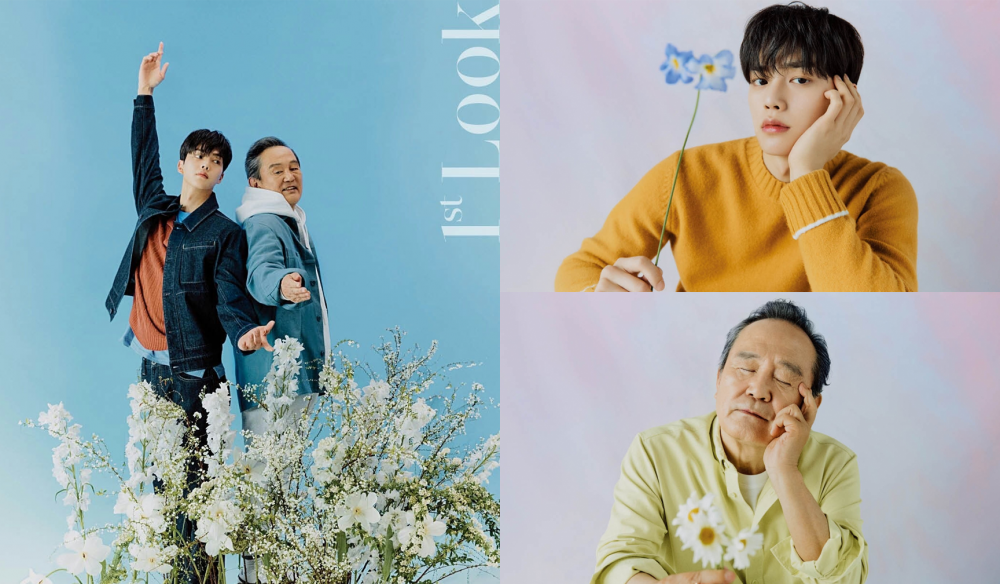 '1st Look' magazine revealed the pictorial of the two main cast members to the upcoming drama 'Navillera.'
Actor Park In Hwan and Song Kang showed off their bromance that transcends age as they are ready for the warm spring. In the pictorial, Veteran actor of 65 years, Park In Hwan, is wearing a lime greenish-yellow shirt while calmly closing his eyes. Song Kang shows off his handsome looks wearing an orange sweater with a flower in his hand.

During the interview, the two actors both expressed their fondness and affection for the drama as they express their sincerity about their careers.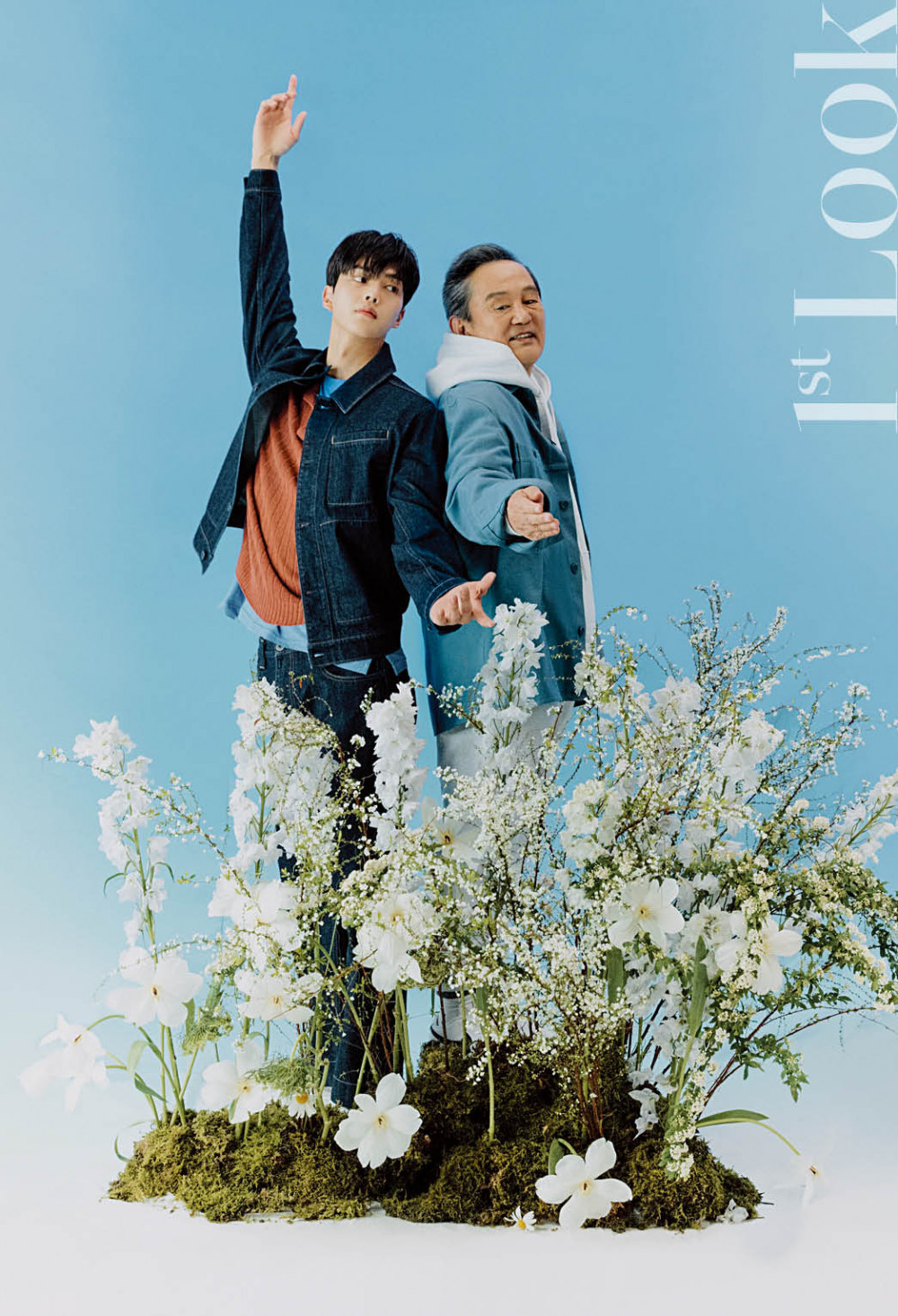 Park In Hwan, who plays the character 'Deok Chul' in the drama, expressed how lucky he feels to have met the role at his age. He stated, "It was difficult learning ballet at my age since I'm not flexible or have good stamina but I was really happy and thankful that I was able to be part of this project that has such a warm story." He also added, "I hope that many viewers who watch this drama can gain courage and joy."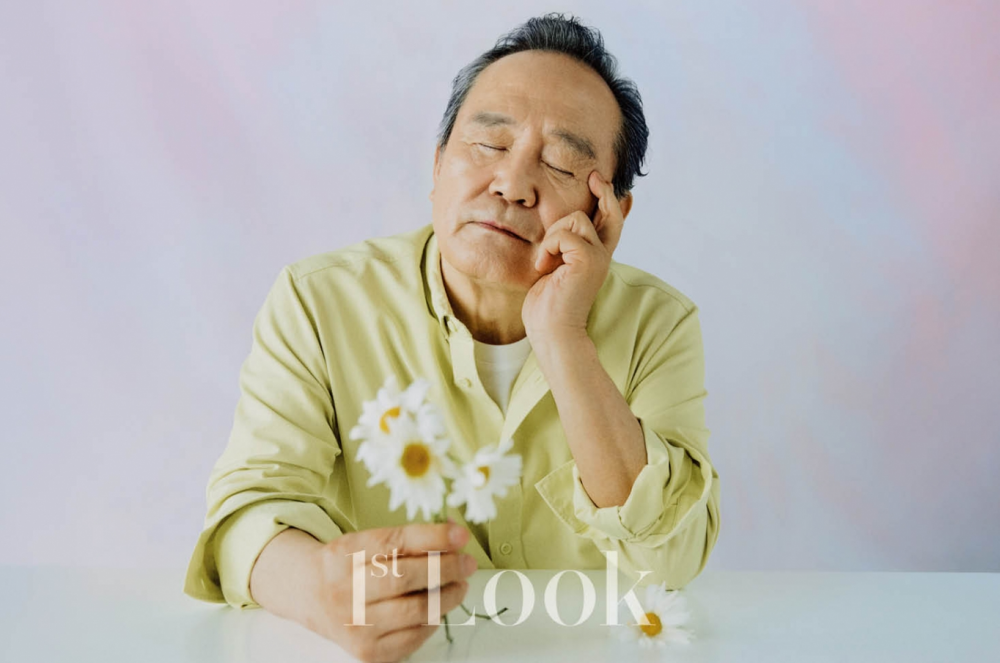 Song Kang said, "I was able to learn much during the filming and I am also enjoying the filming because I was waiting to meet a warm and touching script and was able to come across 'Navillera.' I am sometimes overwhelmed about the high expectation but I will move forward never forgetting my focus."

Meanwhile, the full pictorial and interview of the two actors can be found on '1st Look' magazine.