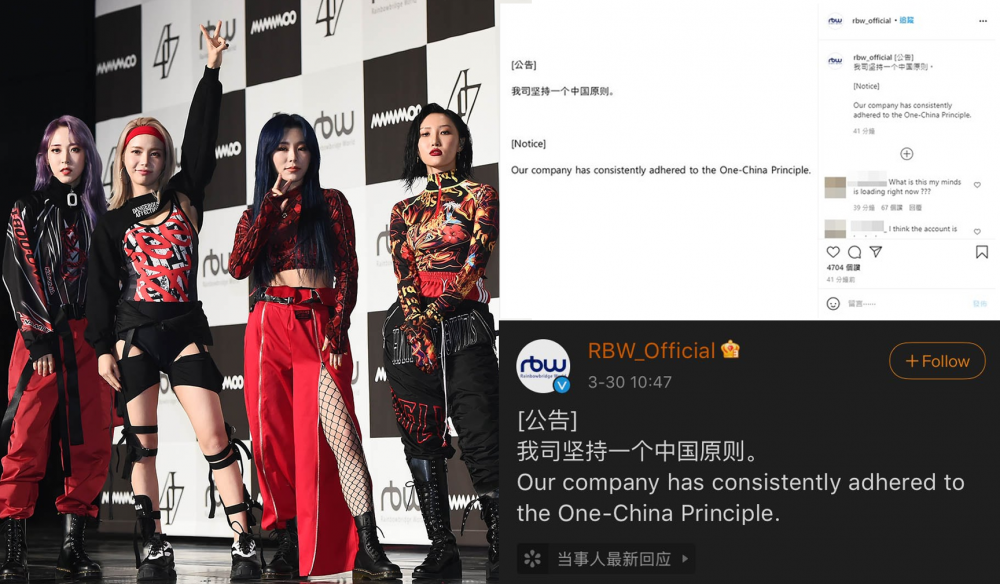 RBW, or Rainbow Bridge World, which is an entertainment company home to the popular girl group MAMAMOO, is under fire after making statements in support of the One-China principle.
On March 30, the entertainment company posted on Instagram and Weibo a message saying, "Our company has consistently adhered to the One-China Principle," which angered many fans worldwide.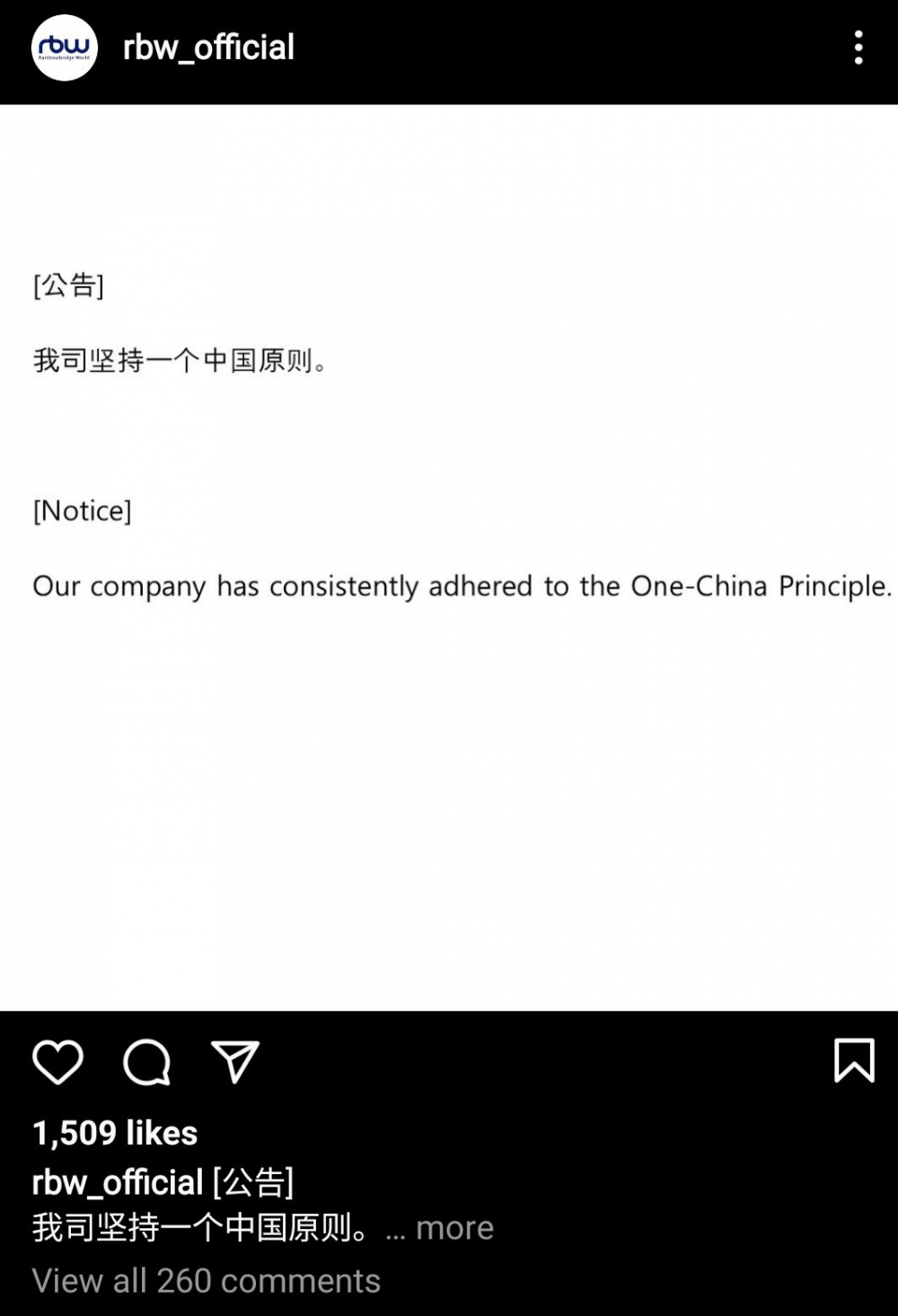 The agency quickly deleted the post, but netizens had already taken screen captures of the post and shared it on various online communities and social media such as Twitter. Since then, angered netizens took it to the web to express their anger and disappointment in the company.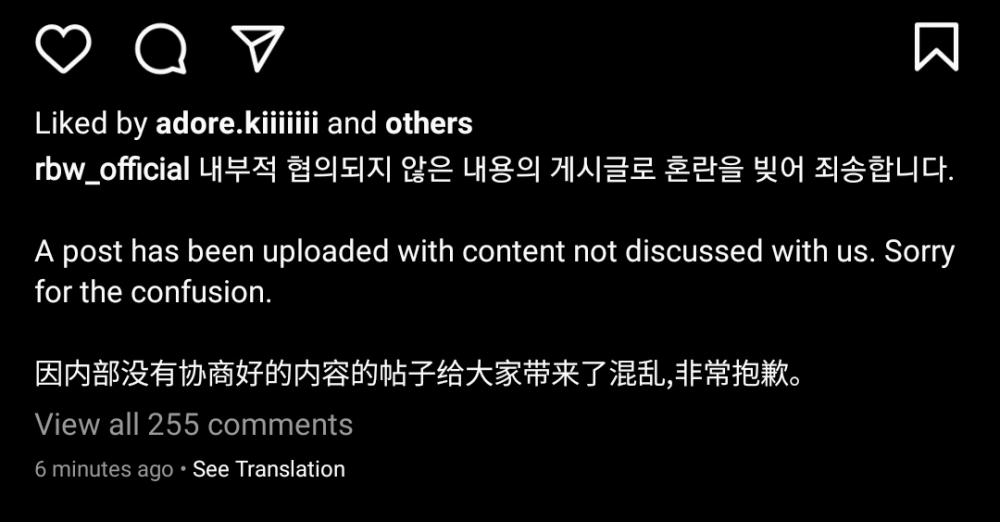 Soon after, RBW posted a statement explaining that "A post has been uploaded with content not discussed with us. Sorry for the confusion." However, that did not stop the netizens from continuing to direct their anger towards the company. Many expressed their disappointment in the company's statement saying the company sounds careless.
After the post has been uploaded then deleted, many netizens are tweeting the message "RBW OUT" and "Free MAMAMOO." Netizens are saying how the company is destroying the image that the girl group worked hard in establishing.