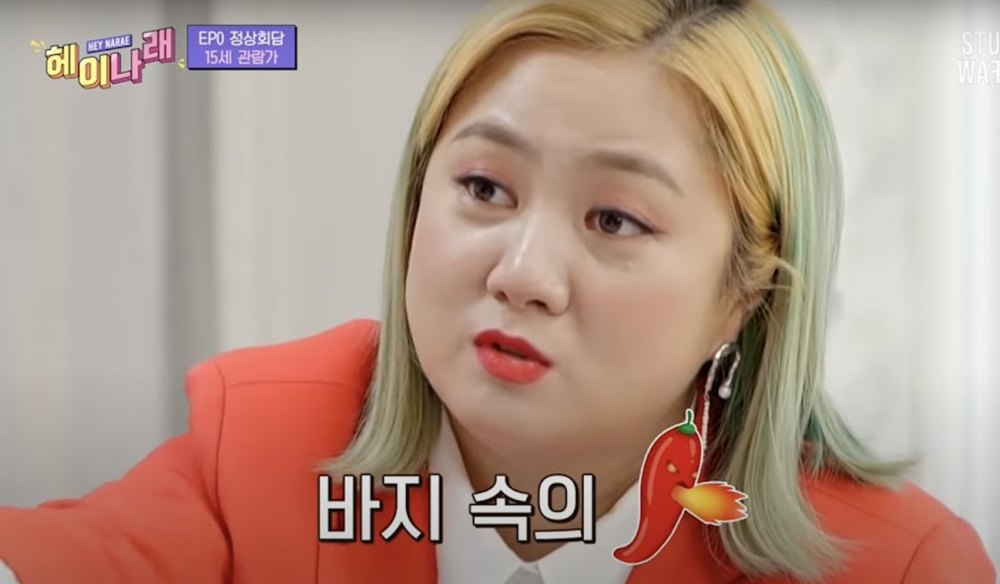 Park Na Rae was recently under fire for her inappropriate sexual comments and actions on the YouTube show 'Hey Na Rae.'
Earlier last week, netizens found discomfort in Park Na Rae's actions on the second episode of the YouTube entertainment show. The comedian went on to show some inappropriate actions. In the episode, Park Na Rae took the toy's arm and put it between the legs to make it look like a penis.
Since the incident, many netizens took issue with Park Na Rae's action flooding the web portal with various criticisms about the comedian. Despite the show's production team posting an apology, netizens continued to direct their criticisms against Park Na Rae. In turn, the comedian decided to leave the YouTube show.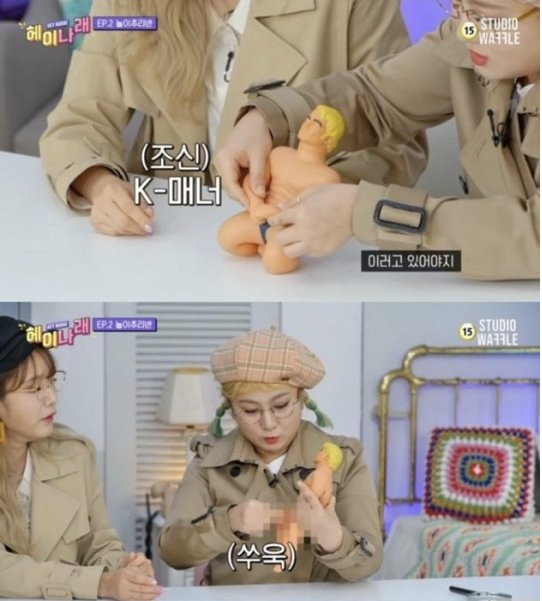 Recently, one netizen started a debate in an online community discussing the double standard on Park Na Rae and male rappers. The netizen stated that male rappers rap lyrics about sexual harassment against women all the time, and there is a double standard.

Netizens commented, "I feel like rappers are excluded from this criticism," "I mean, it was right for Park Na Rae to be criticized, but then all the other rappers singing about those things should be canceled too," "I don't think Park Na Rae was canceled. She only stopped coming out from the YouTube show. She's still on the other shows," "If rappers do something like that in front of women, then it's harassment. Park Na Rae did that in front of a man, so it's sexual harassment." "I think Park Na Rae was canceled only because she's popular," "Park Na Rae was definitely not canceled. She's still on all the popular cable shows," and "I think it's also the image of rappers."