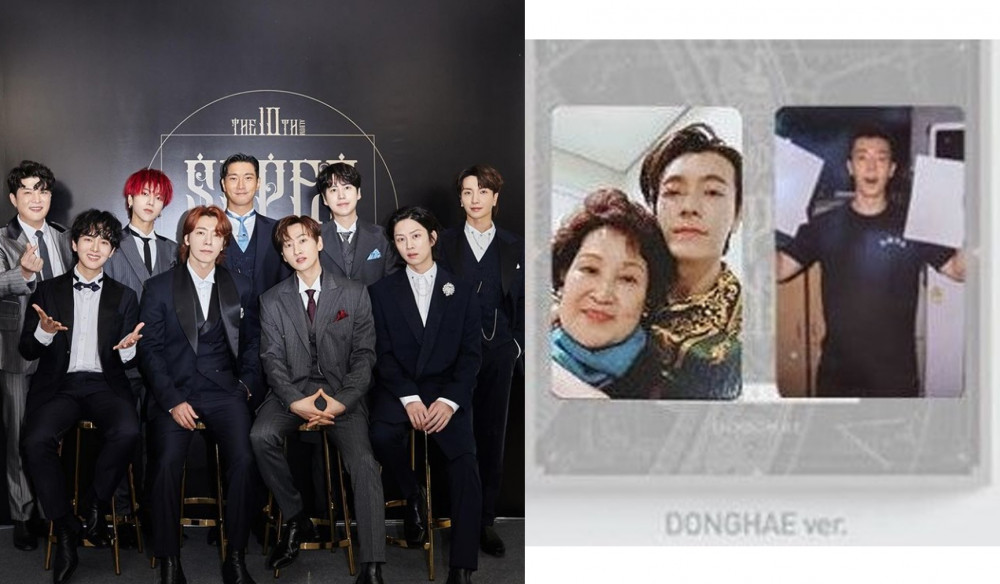 On March 16th, Super Junior dropped their tenth album 'The Renaissance.'
Each K-Pop album comes with a photocard of one random member, and after Super Junior's album was released, their fans gathered to an online community to talk about one member's photocard.
Usually, these photo cards show the member's selfie photo or a studio photo, but Donghae's photocard was very different than the rest - it had an unexpected special appearance by his mother.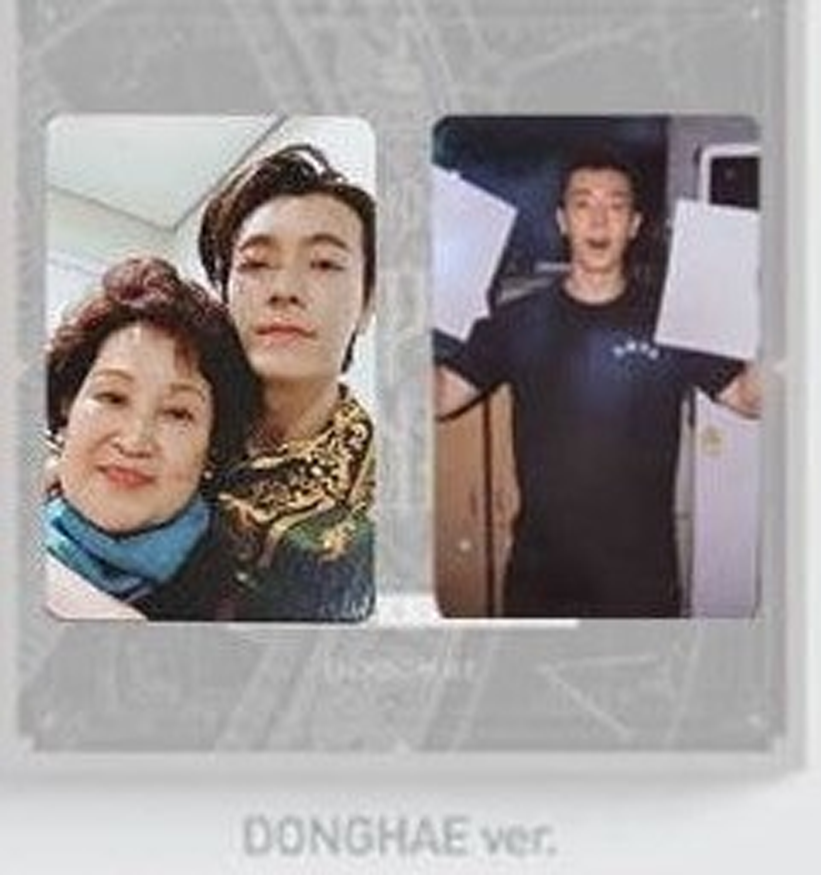 Donghae's photocard showed an old photo of himself along with a selfie photo with his mother, which fans and netizens found to be hilarious.
Many fans took it to social media to share about this unique card and left hundreds of comments in online communities.

Netizens commented, "This is so hilarious," "I actually got this photo card, I'm going to keep it in my wallet and if someone asks who this is, I'm going to say she's my mother-in-law, lol," "LOL is this for real?" "This is so hilarious," "This is so crazy," "I can't stop laughing," and "I guess he wanted his fans to know how their mother-in-law looks like, lol."