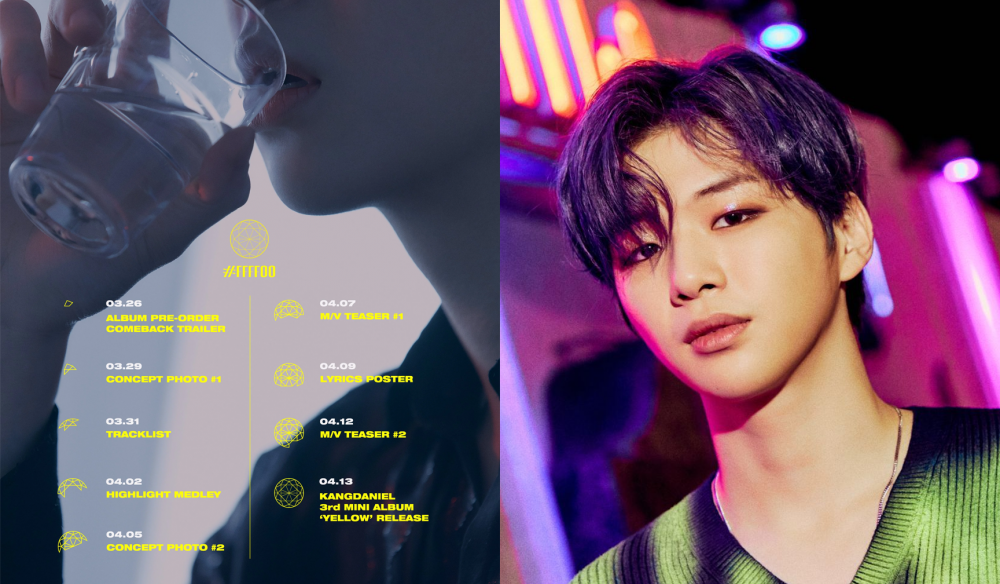 Kang Daniel is soon making a comeback with another mini-album.
Previously on March 18th, the soloist announced his comeback by teasing a 'coming soon' photo.
The teaser photo showed a circular abstract design art in yellow against a black background and many fans speculated that Kang Daniel might be adding an 'Yellow' album to his color series such as 'Cyan' and 'Magenta.'
Just as they expected, Kang Daniel announced that he will be adding the album 'Yellow' to his color series collection.
On March 24 KST, the singer released his comeback schedule revealing the dates to the various teaser content.
'Yellow' is set to drop on April 13 at 6 PM KST so follow the schedule and don't miss out on any teasers!