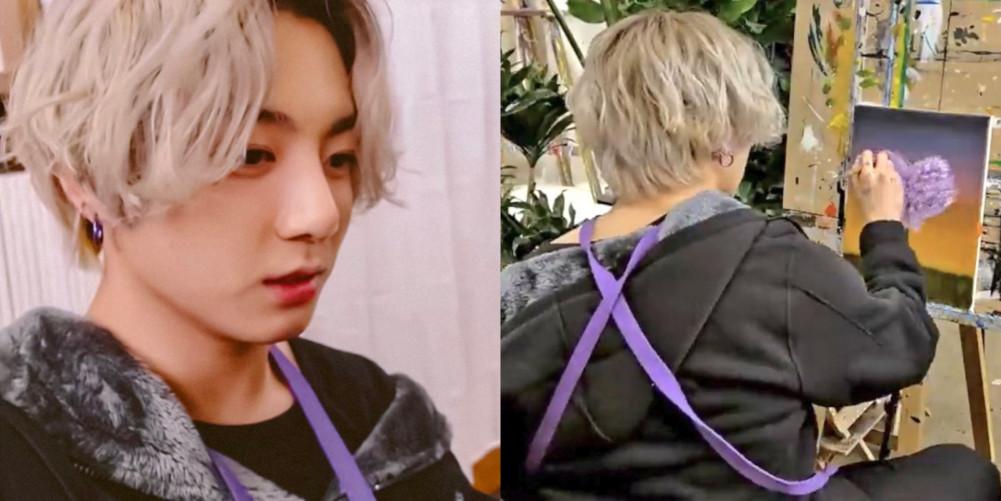 BTS Jungkook's much-awaited BE-Log just recently released and it sent fans worldwide into a frenzy.

Jungkook's log shows his creative process of creating a sophisticated, genius and beautifully glowing painting. One of the hashtags to his log are #천재만재 (cheonjae manjae) which translates to "The genius of genius."

Jungkook then explained the genius meaning behind his artwork, "I tried to express what's in my heart. This tree glows by itself, and there's nothing next to it. But! It firmly remains in its place. And this tree is always glowing! Come look at this tree anytime!" Jungkook was trying to portray his strong sense of individualism and independence through this painting and he did it so creatively.


Right after his BE-log dropped, Jungkook quickly climbed the Twitter trends. The phrase "JUNGKOOK GENIUS" trended worldwide at #8. In South Korea, #천재만재 (cheonjae manjae) meaning "The genius of genius" trended at #7.

Some of fans' comments and reactions to Jungkook's artwork:
It seems like Jungkook has gotten a new nickname now. Taking into account his many talents — singing, dancing, composing, writing lyrics, producing, rapping, directing music video, painting —as well as his deep thoughts and the way he visualise them; Jungkook is truly "cheonjae manjae," or in English we say "the genius of genius."