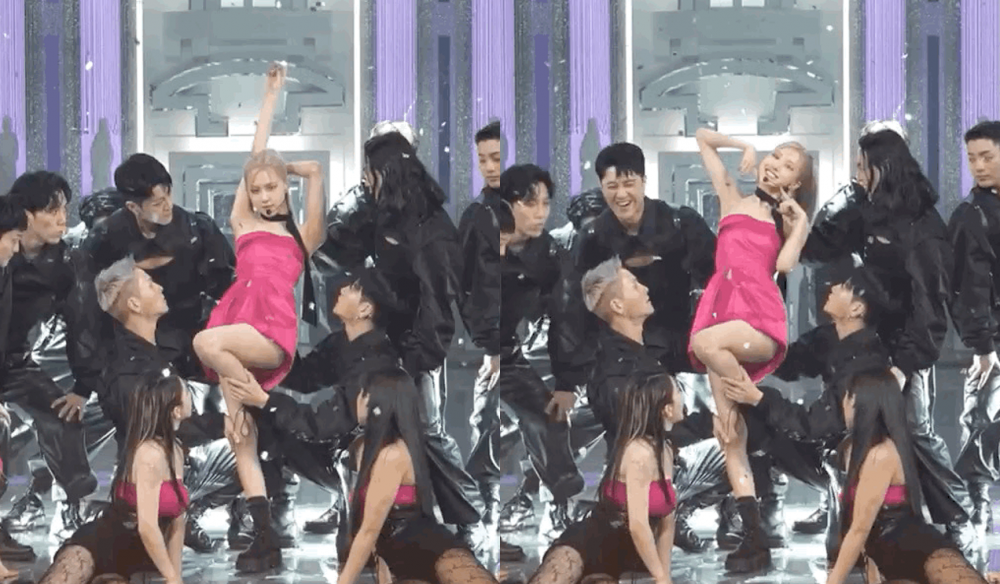 BLACKPINK's Rose successfully made her solo debut as she broke presale records for a K-Pop female soloist after exceeding 500,000 albums.
After releasing her solo album, Rose performed her title track "On The Ground" on SBS' music program 'Inkigayo' on March 14th.
Soon, Rose's stage performance was shared in various social media and online communities. In particular, netizens loved the brief interaction between Rose and her dancers at the end of the performance.
Right after the performance was finished, Rose changed her stern facial expression to a playful facial expression. The dancers, who watched Rose, also burst out in laughter, changing the mood in a second.
Netizens commented, "It's good that they look close with one another," "They look happy," "I really like how YG's dancers feel like they are part of one team with the artists," "This is so cute, and warm," and "The dancers look so happy to look at Rose smile."