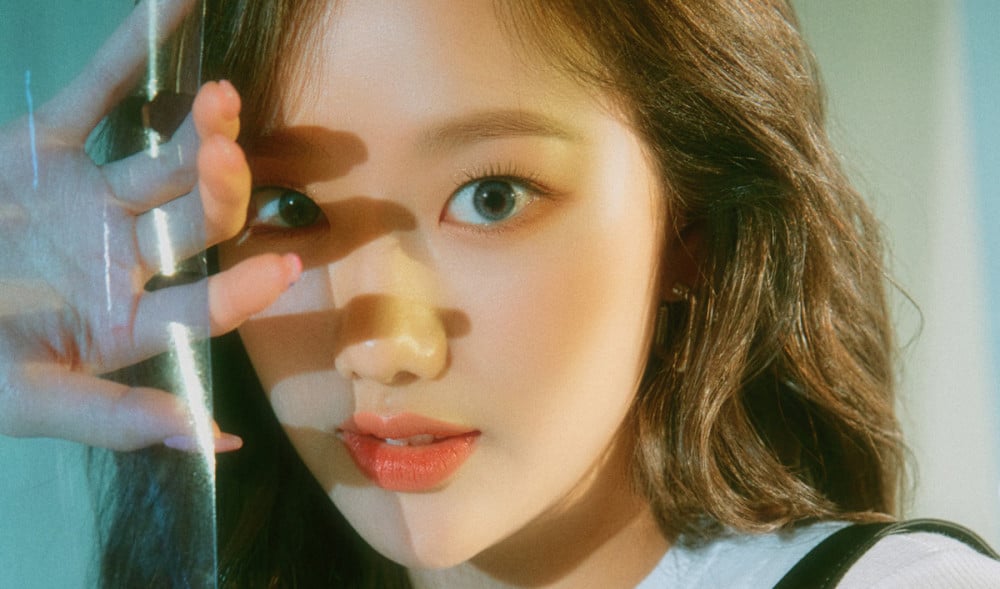 On March 2, DSP Media issued an official press statement to confirm that they've begun legal action against malicious netizens currently spreading controversial rumors about April member Naeun.
The agency stated:
"Hello, this is DSP Media.

As of March 2, we have begun a criminal lawsuit against cases involving malicious photoshopping and the spread of baseless, false rumors online affecting our artists. Our artists are currently deeply troubled by the rampant false rumors being spread out of hand. From here on, we plan on responding to any cases which defame our artists and spread false, malicious content online with strict legal action. There will be no settlements or forgiveness whatsoever.

DSP Media promises to do our best to protect our artists' rights. Thank you."
Back on March 1, an image allegedly featuring a conversation Naeun had with a friend in the past became a heated controversy online. However, DSP Media has since claimed that this image was maliciously photoshopped, and Naeun made no such threats referencing the former celebrity Go Young Wook, who was charged and convicted of molesting minors.