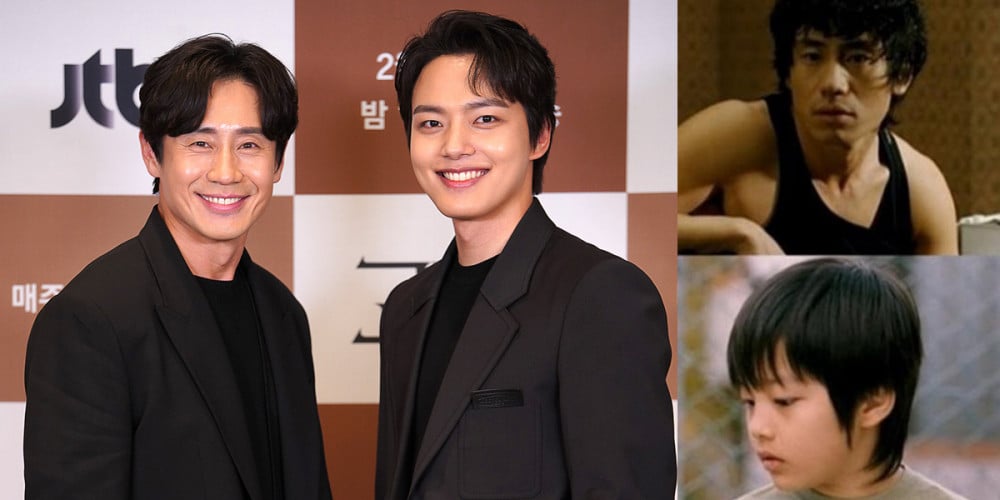 On February 18, the cast and crew of JTBC's new Fri-Sat crime/suspense series 'Monster' attended an online press conference!
On this day, the two lead actors of 'Monster' Shin Ha Kyun and Yeo Jin Goo greeted the press in sleek, matching all-black suits. 'Monster' tells the story of two men on an intense psycho-analyitical mission to track down a monstrous serial killer. Shin Ha Kyun plays the role of a police station manager in a remote, rural village, a former criminal detective who gives people the chills with his unsettling, unpredictable demeanor. Yeo Jin Goo plays the role of a young, elite investigator who is assigned to a mysterious serial murder case in a rural village from 20 years ago.
During his interview, actor Yeo Jin Goo noted that this is his first time working with veteran actor Shin Ha Kyun as an adult. He said, "At first, when I received the script, I was really curious about who would play the opposite role. When I heard it would be Shin Ha Kyun sunbaenim, I just felt it was right. Actually, I think when I was about 9-years old, I played the younger version of Shin Ha Kyun in a film. Now, I am working on this project with Shin Ha Kyun as an adult. It was a new feeling."
Back in 2006, Yeo Jin Goo made a brief appearance in the film 'No Mercy For The Rude' as young Shin Ha Kyun.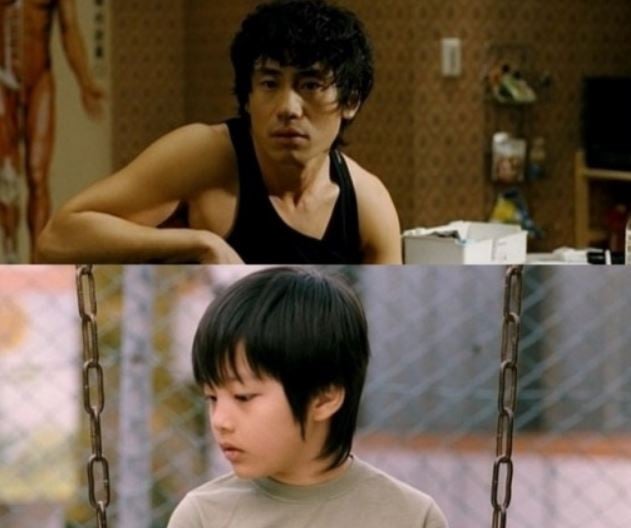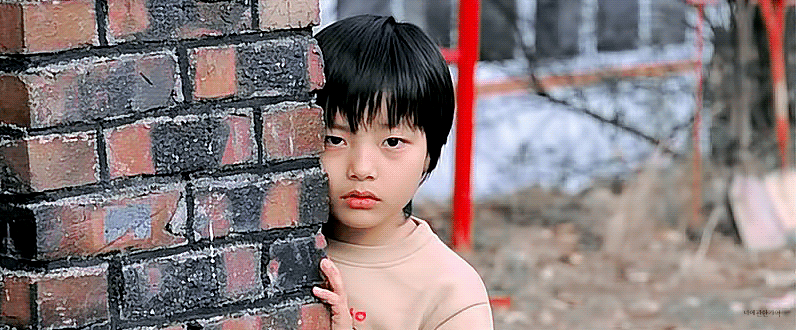 Shin Ha Kyun also reacted to this with, "Seeing Yeo Jin Goo again after seeing him when he was 9-years old gets me thinking, 'The little kid grew up this much already?'. I had no idea that the little child actor who played a younger version of me would grow up to be so handsome. I remember meeting him briefly on the set."

Shin Ha Kyun also added about working with Yeo Jin Goo on the set this time around, "Han Joo Won (Yeo Jin Goo's character) is very difficult. When I see him depicting the role with focus, I feel proud. Usually, Yeo Jin Goo is just nice and pure. But when the camera starts rolling, he looks at me with these menacing eyes. It's a wakeup call. We are working on this project while making each other anxious each day."
Shin Ha Kyun x Yeo Jin Goo's 'Monster' premieres on JTBC this February 19 at 11 PM KST!