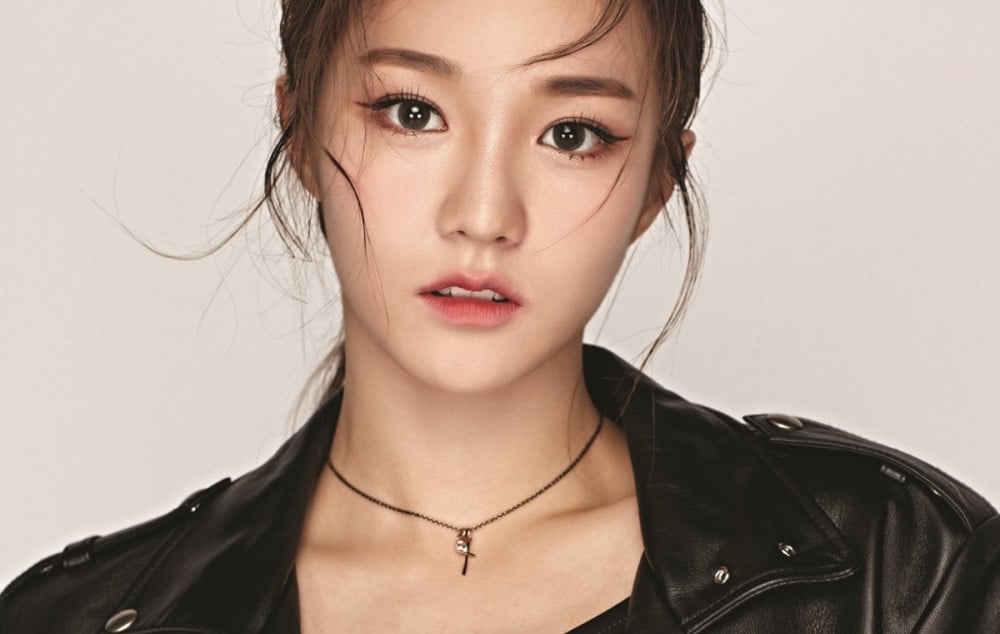 Woo!ah! leader Nana just nabber her own magazine feature!
On February 2 KST, NV Entertainment announced that a Nana feature is the cover story for the February 2021 issue of Korean military magazine 'HIM.'
The focus of the story's accompanying shoot was the charming duality of her visuals, with her rocking more sophisicated white looks and more tough 'girl crush' black looks for a monochromatic pictorial. This is not the first time that Nana has been in the magazine, as she was featured back in the June 2020 issue, where she was introduced as one of the year's newest 'hot girls.'
In the interview, Nana opens up about debuting with Woo!ah! last year, saying, "It feels like last year went by the fastest out of all the years in my life. There were moments when I was nervous, there were exciting moments and moments where I was worried too. The expression 'mixed feelings' really sums it up."
The idol also cites passion as the major driving force of her career. "I hope to become a more solid singer. Someone who lacks shortcomings in all aspects," she revealed.
Meanwhile, Woo!ah! just recently wrapped up promotions for their 2nd single album 'QURIOUS,' which was released on November 24 and featured singles "Bad Girl" and "I Don't Miss U." Nana also recently appeared in the web drama 'No Going Back Romance.'
Check out images from Nana's pictorial below!