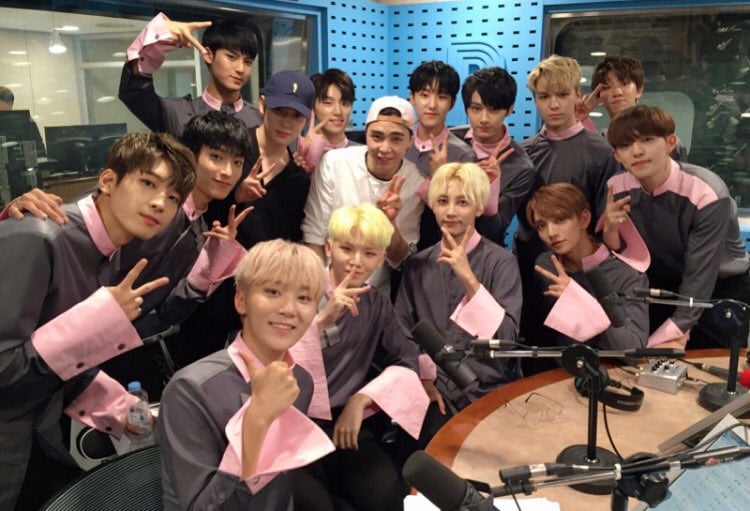 Which K-POP group is the best in vocals? Here are 15 K-POP group that has the best vocal line according to fans and netizens.
Solji is not only a legend in singing, but she's also the vocal trainer of her co-members. In terms of Hyerin, her low and high registers are loved by the fans.
14. DAY6
According to fans, Day6 members are all vocals since all of them have beautiful voices. They don't follow genres; they create their own genre. They had different types of vocals, yet when they sing together accompanied by their instruments, you will surely find yourself being brought to emotions.

13. HIGHLIGHT
Even though Yoseob's voice is the standard, it is not a secret that Dongwoon, Doojoon, and Gikwang's vocals are also rocking the music scene!

12. SISTAR's Soyu and Hyolin
Speaking of singing monsters, Soyou and Hyolin are not only Summer Queens but vocal queens as well! Due to their singing expertise, they are being respected and role models of their junior K-pop idols in terms of singing.

11. SEVENTEEN's Vocal Team
SEVENTEEN vocal team are just best in singing! They are not only singers, but they also compose and write their songs. Indeed, the members perfectly blend with each other --that you can't get tired of listening to their voices.

10. GOT7 Youngjae, JB, and Jinyoung
Youngjae, Jaebum, and Jinyoung's vocals are superb! They have a specific vocal color that produces a first-class sound when they sing together.

9. JYJ
JYJ vocal line is truly one of the most iconic or legendary trios of K-pop. No words, just recognitions, and applause can justify their harmony and vocal perfection.

8. NCT U's From Home Line, Ten and Jaehyun
NCT U's from Home is a superb lineup wherein 7 main vocalists of NCT were assigned to sing a ballad song, and it was perfect. Ten and Jeahyun are also great vocalists with manly and stable voices.
7. Red Velvet's Wendy, Seulgi, and Joy
Red Velvet is naturally a multi-talented group! Wendy's voice no need words to describe how international level it is, and Joy's voice is music to the ears! Can you also believe that the main dancer, Seulgi, can also pass as the main vocalist?

6. EXO's D.O., Chen, Baekhyun and Xiumin
This vocal line will never fail you! Kings of OSTs, their voices in any genre are clearly the best! Can we also mention how Xiumin's voice is spectacular?

5. BtoB's Eunkwang, Changsub, Sungjae, and Hyunsik
The vocal-line of BtoB is just truly top-tier. According to fans, the voices of the four members can bring various comfort, emotions that you will be carried away—not to mention their magnificent harmony.

4. MAMAMOO
MAMAMOO's vocal-line is amazingly all of the four members! Well, can you really choose who has the best vocals among them when you hear them sing?

3. SHINee
SHINee is undoubtedly a vocal group, including Minho, with his deep yet sweet and gentle voice, which can also reach high notes. But the known vocal line is Onew, late Jonghyun, and Taemin due to their incredible singing skills that will indeed penetrate your heart when you hear them sing a ballad. However, Key is also added due to the spice of his voice whenever they are performing.


2. Girls' Generation
Girls' Generation is not called as the Nations Girl Group for nothing. Every Girls' Generation member is a vocalist and can be classified as a sub, lead, and the main. Even though some members are not on the same level as their main vocalist Taeyeon but when they sing together, they are divine.
1. Super Junior Kyuhyun, Yesung, and Ryeowook
The group is indeed one of the most iconic vocal lines! The famous vocal sub-unit K.R.Y, have a unique and different style of singing, but their blended vocal prowess is to die for, especially if they are belting out ballad songs.