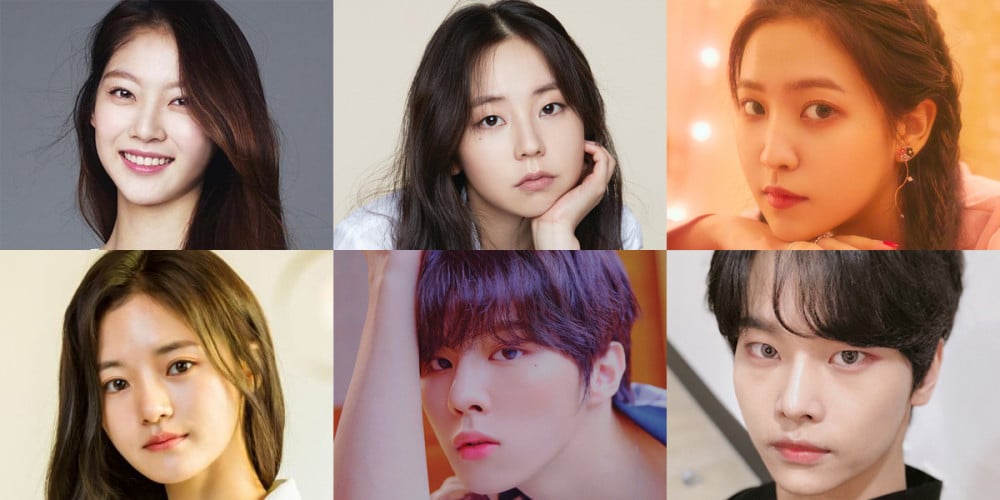 tvN's annual 'Drama Stage' series is returning in 2021 with a total of 10 original, single-episode productions, starting on March 3.
On February 2, tvN revealed its full lineup of lead cast members who will be participating in the 10 original episodes, which you can check out below.
The first production, 'Attention Seeker', is a black comedy genre starring Sohee and Kwak Dong Yeon. The next production 'Human For Hire' stars Gong Seung Yeon, Go Bo Gyul, and Yoo Tae Oh, a suspense/mystery. 'The Fair' starring Nam Gyu Ri, Choi Byung Mo, and Cha Hak Yeon (VIXX's N) tells the story of serial killer who broadcasts a series of seven murders live on the internet.
In addition, a strange family story called 'Dukgoo Is Back' stars Yang Kyung Won and Woo Hyun, while a dystopic romance story called 'Love Spoiler' stars Lee Joo Bin, Kwon Soo Hyun, Choi Seung Yoon, and Chae Rae Hyung.
A fantasy youth romance titled 'Lucky' stars Kim Woo Seok, Park Se Wan, and Kim Dae Gon, and a youth/coming-of-age comedy genre called 'Mint Condition' will star Lim Chae Moo, Ahn Woo Yeon, Ji Min Hyuk, and Red Velvet's Yeri. Another production titled 'Park Sung Shil's Industrial Death Revolution' tells the story of a woman struggling to keep her job in the world of AI technology, starring Shin Dong Mi. 'The Road to the Hospital' starring Park Ha Sun involves a black comedy zombie chase story, and finally, another mystery/suspense drama dealing with cyber crime, 'EP, Hello Dorothy', stars Han Ji Eun and Kim Joo Heon.
Will you be watching tvN's 'Drama Stage 2021' series?