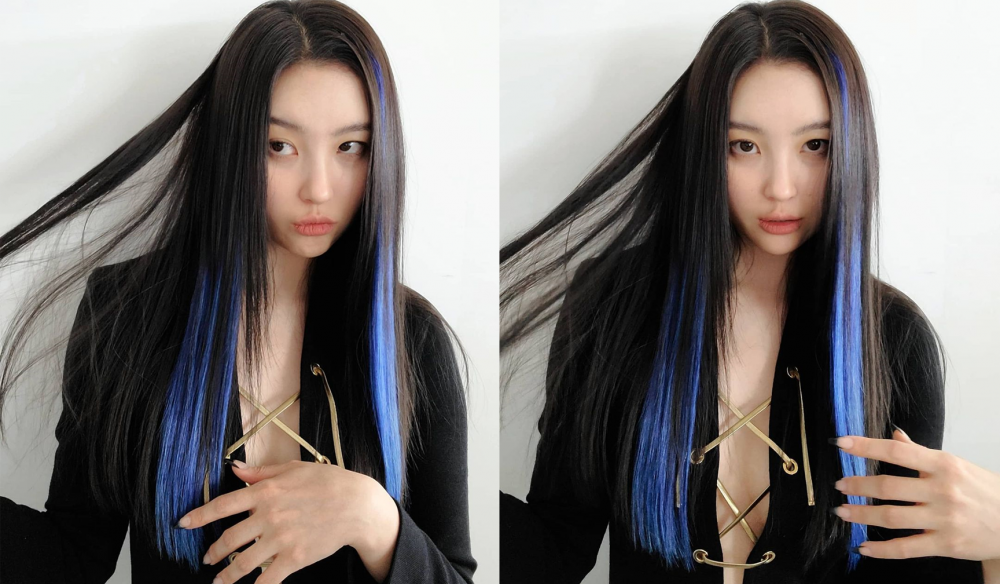 Sunmi boasted of a fresh, eye-catching new look recently.

On February 1st, Sunmi posted two photos on her Instagram. She was wearing a black dress in the pictures, revealing her chest line, adding to the sensual, sexy vibe and her unique facial expression.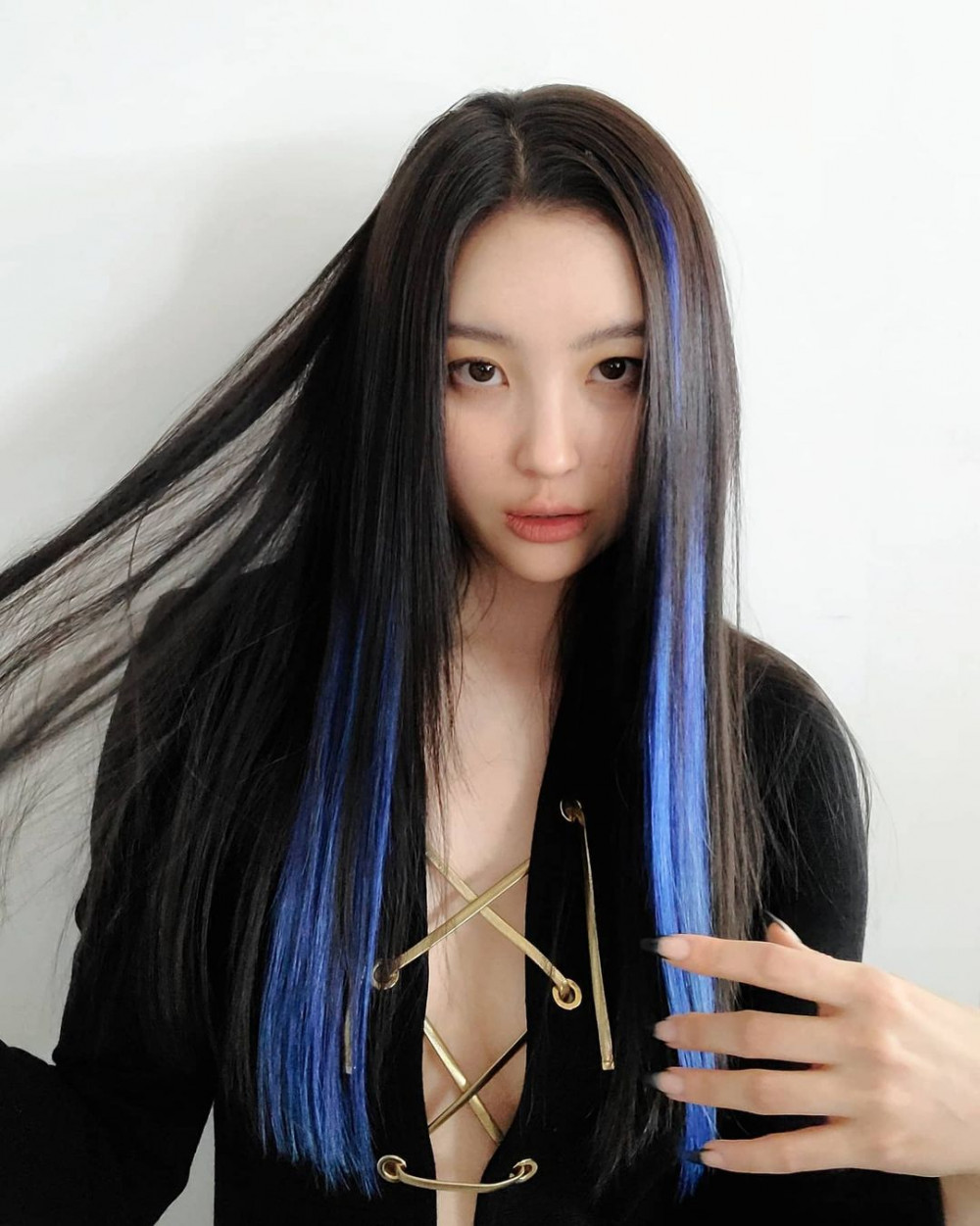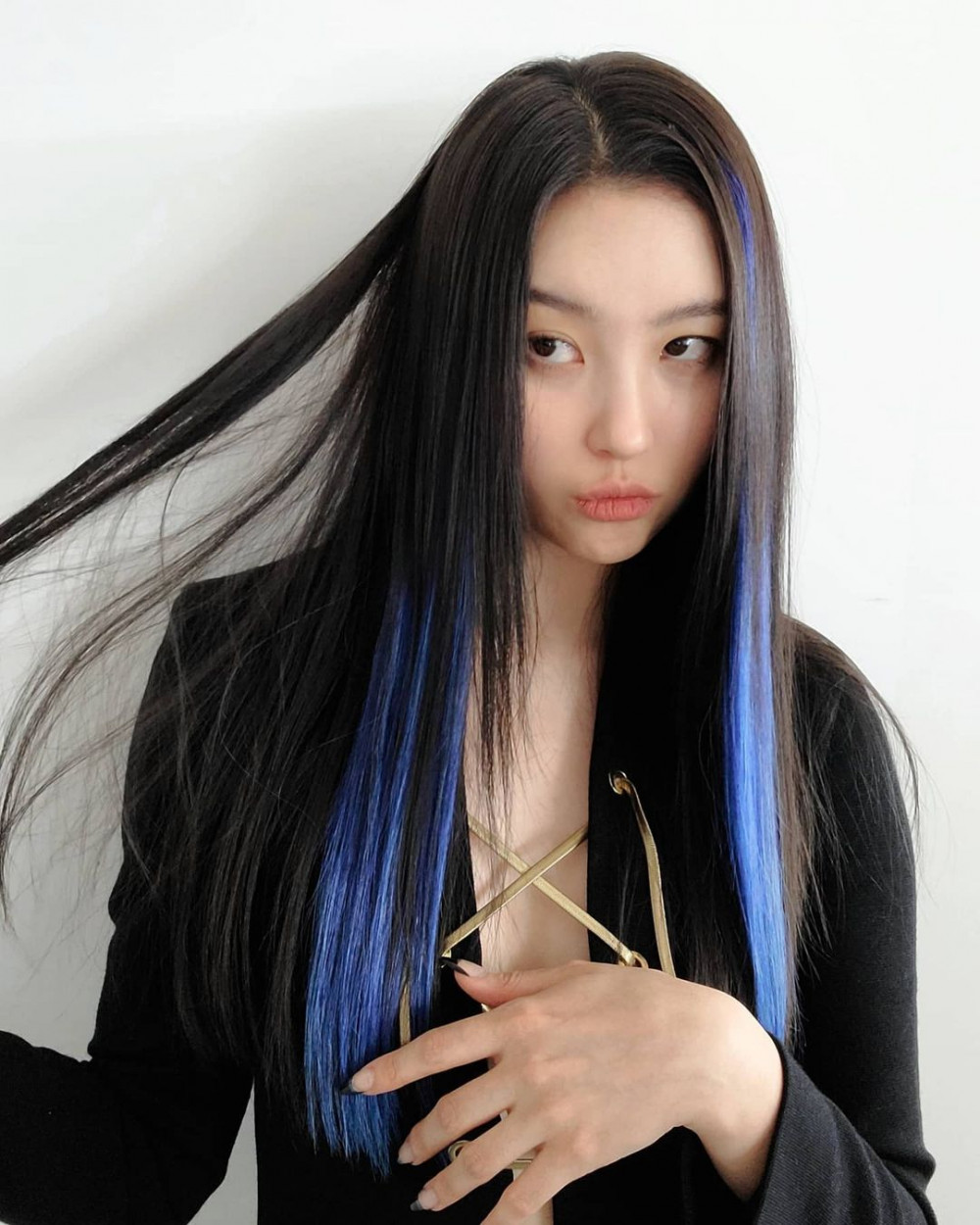 In particular, her blue highlights in her hair added to the mysterious atmosphere dominating the camera, gathering the attention of many netizens.
Sunmi's fans commented on her social media platform by saying, "OMG," "This is legendary look," "She's so gorgeous," and "I can't take my eyes off her."

Meanwhile, Sunmi has been active in various entertainment programs such as Olive's 'Studio Get It Beauty' and JTBC's 'Sing Again.'