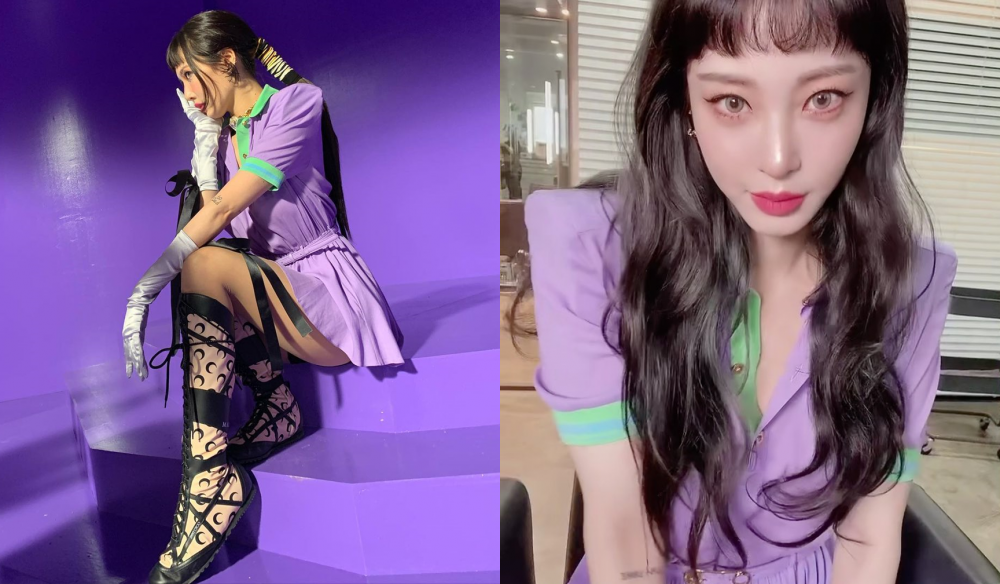 HyunA and Han Ye Seul both showed off their lovely charms wearing the same dress.

In the recent "I'm Not Cool" music video, HyunA was seen wearing the same pastel purple dress that Han Ye Seul wore in a video posted on the 18th of last month. HyunA and Han Ye Seul both look stunning in the dress but are giving off different vibes by styling the dress bit differently.


On January 31st, HyunA posted videos and a few photos of her filming her music video for her new song "I'm Not Cool." In the photos, HyunA matched the purple dress with long lace-up boots and white gloves completing the style with her unique fashion.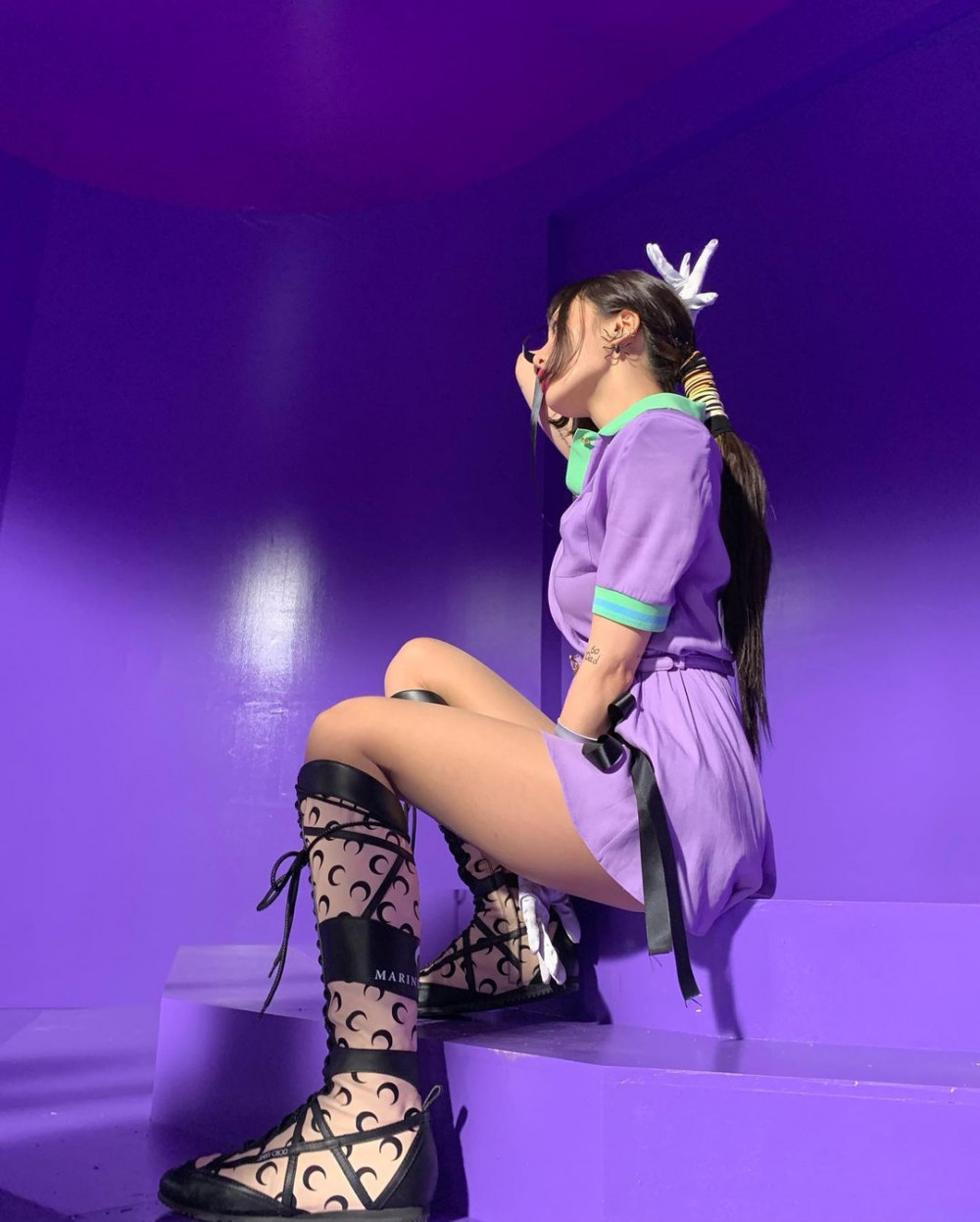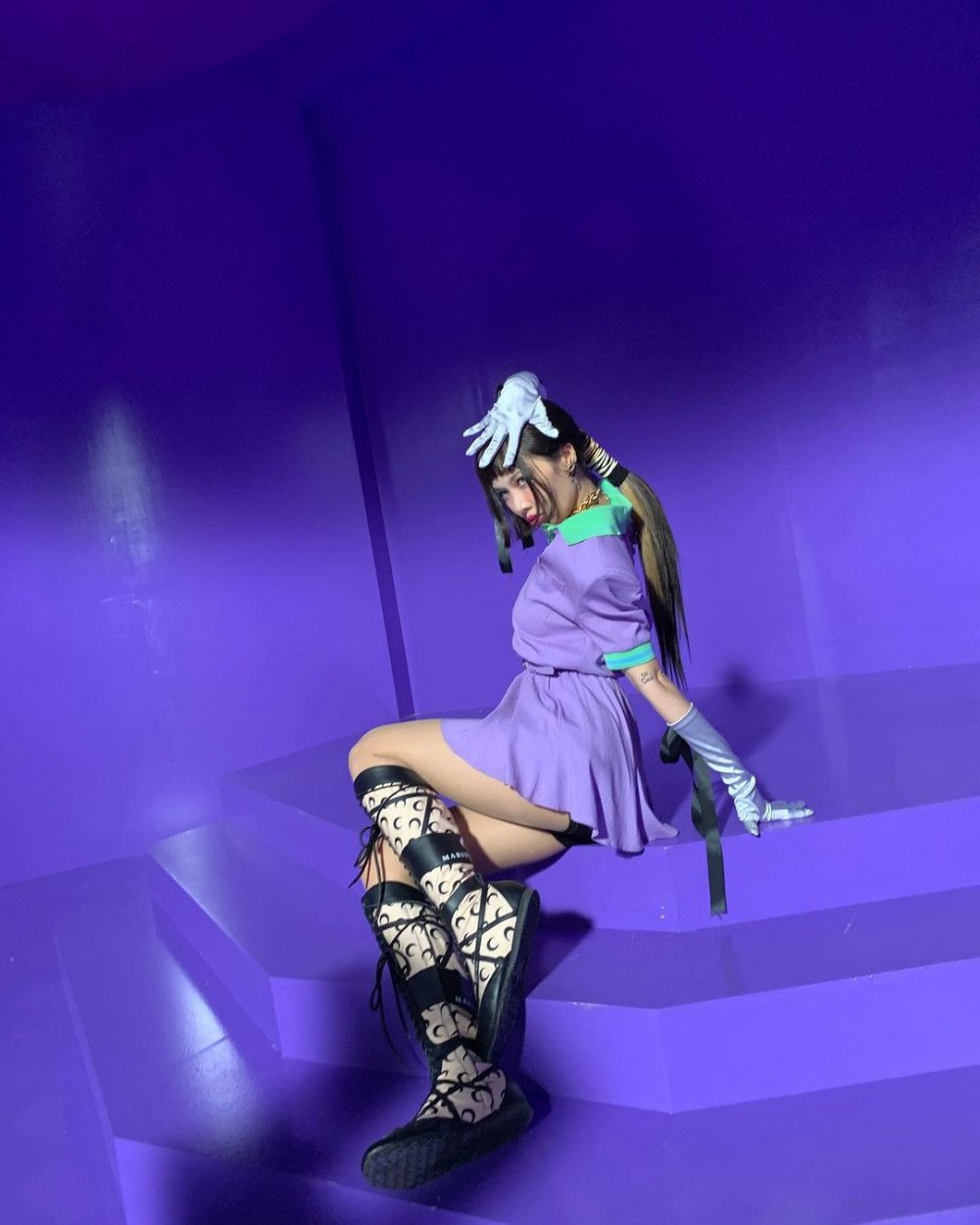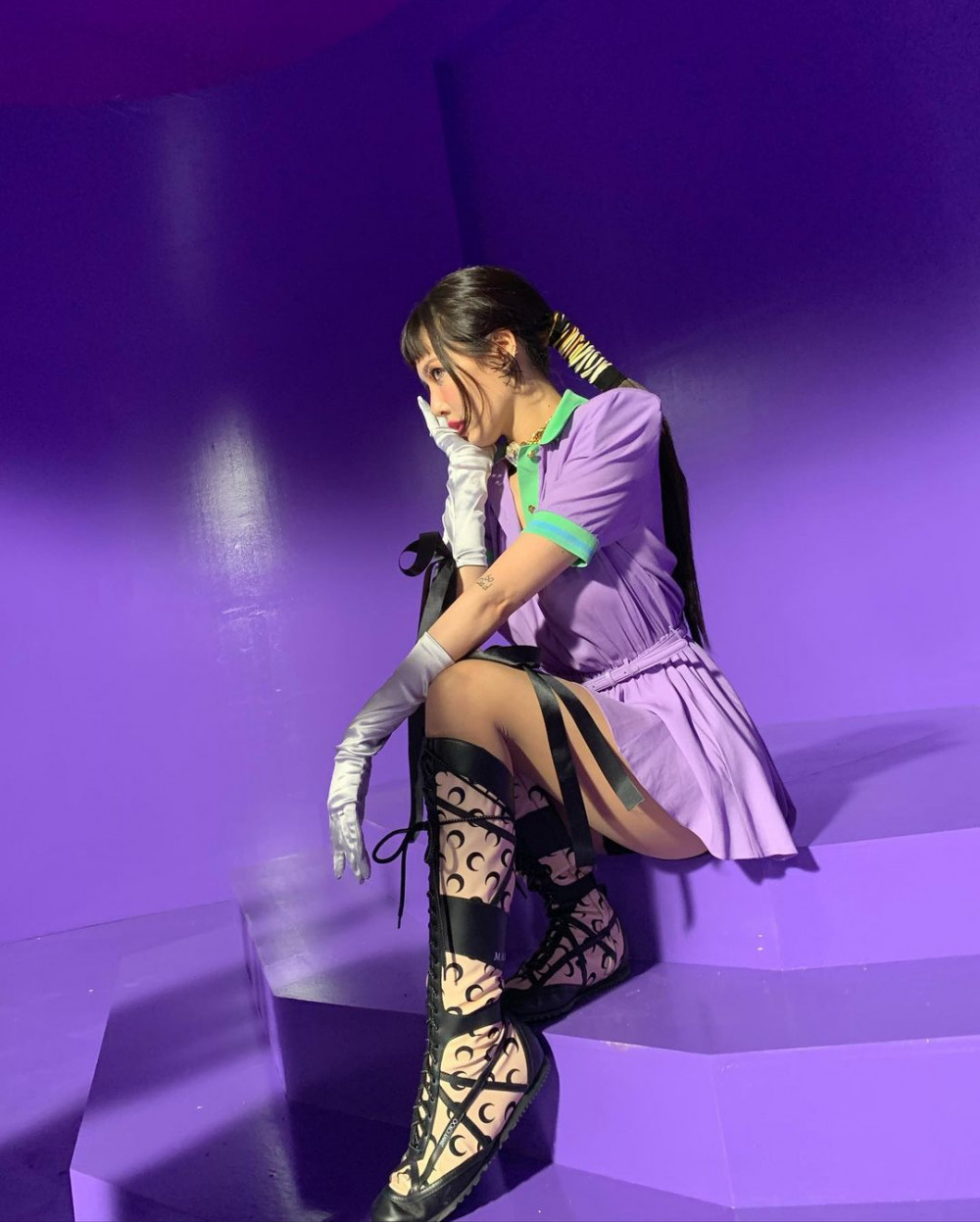 She completed her unique fashion by tying her hair in a ponytail showing off the 'hime haircut' with the bangs falling down on both sides of her face. With the long lace-up boots and white gloves, HyunA added sensuality to the lovely charms.
HyunA also matched the dress with powerful cat-eye makeup making the features of her face stand out from her porcelain skin, accentuating her charms further.

On the other hand, Han Ye Seul heightened the lovely aspect of her charms by simply styling the dress with her wavy long hair.

In the post, Han Ye Seul boasts of her youthful and beautiful visuals with her short bangs and natural-looking wavy hair.

Han Ye Seul completes her look with pink-toned makeup and a contact lens that brightens up her face and adds to the mysterious vibe.



The dress worn by HyunA and Han Ye Seul was revealed to be from the '2021 Resort Collection' by the luxury brand Versace.

It is a viscous mini-shirt dress with a tight shoulder pad, a lovely flare skirt, and pastel color, and costs 3.06 million KRW ($2,700).

HyunA and Han Ye Seul created a slightly different style from the model in the lookbook, which brought out their own charm.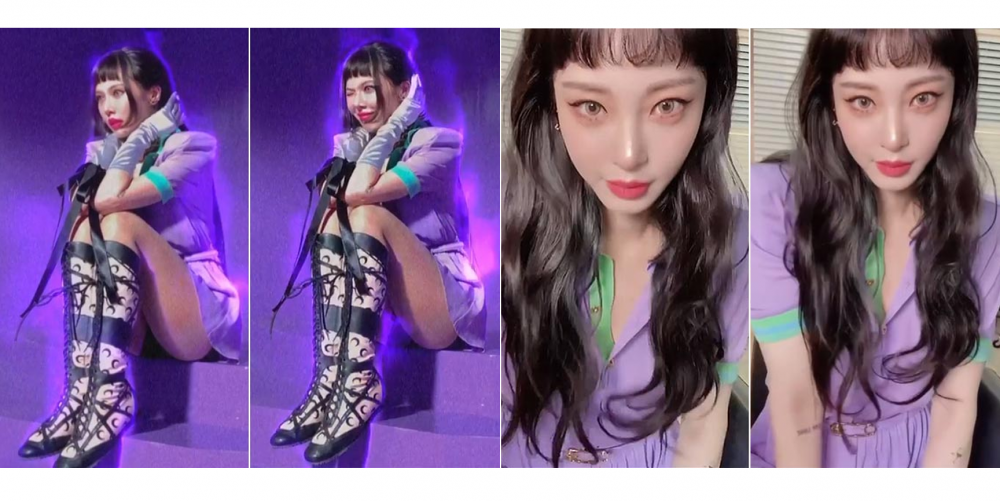 While HyunA matched a lovely dress with lace-up long boots, the model in the lookbook matched light green open toe sandals with sky blue socks to complete a fresh look.

HyunA's choice of shoes is a fashion brand worn by various artists such as BLACKPINK and Beyonce; It is the fashion brand shoes created in collaboration between Marine Serre and Jimmy Choo.

Also, Han Ye Seul wore the purple belt included in her outfit, while the model wore a pink leather belt with colorful buckles.