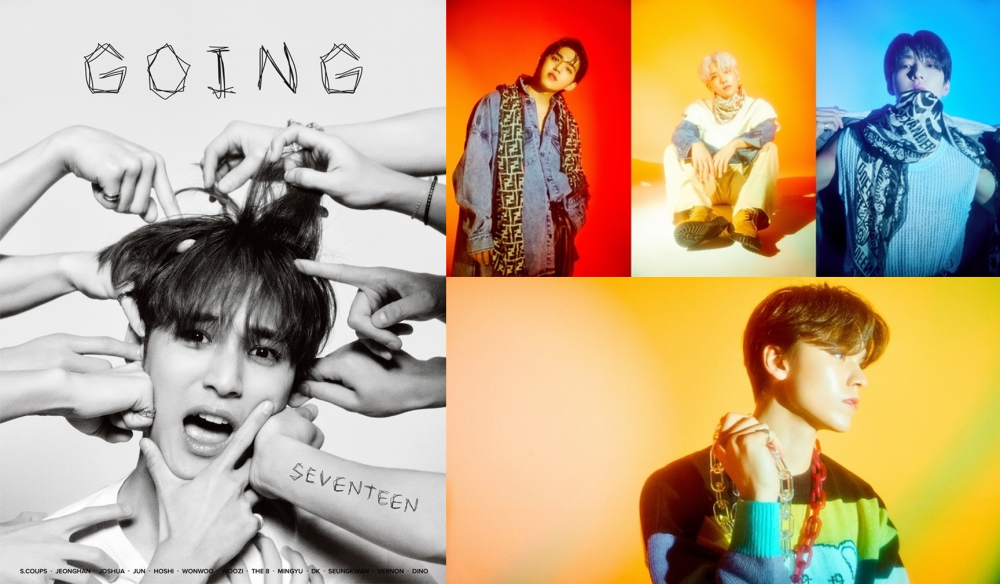 Seventeen revealed the pictorial for their magazine 'GOING.'
The popular boy group Seventeen unveiled the pre-sale schedule on their official social media on February 1st as they also revealed the back cover of their magazine 'GOING.'
The magazine 'GOING' was part of a project for Seventeen's own content, 'GOING SEVENTEEN 2020'. Member Mingyu came up with an idea and worked as a host to produce this pictorial. It is a pictorial created and produced by the members themselves by participating in the overall progress of the pictorial from filming to design, editing, and styling.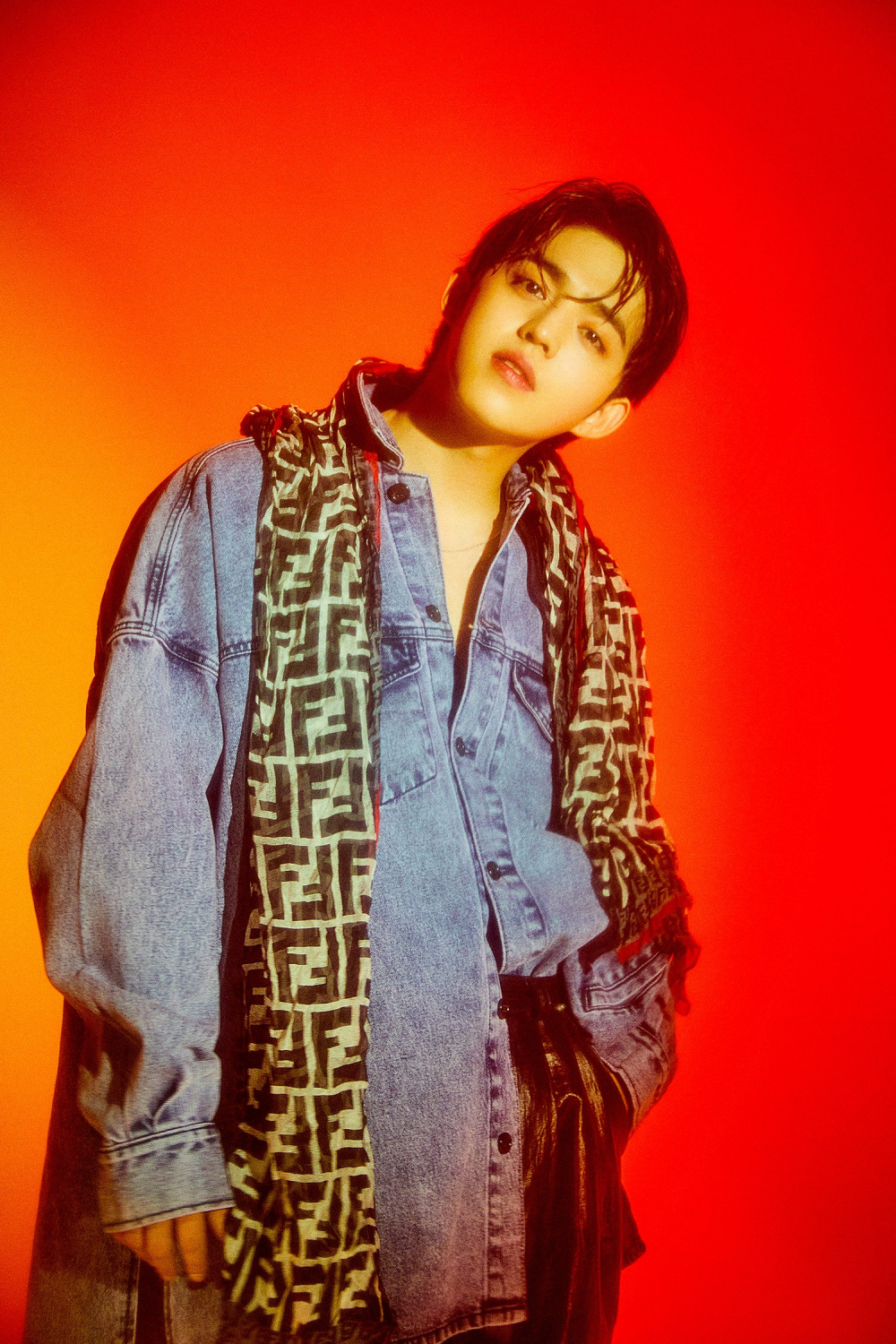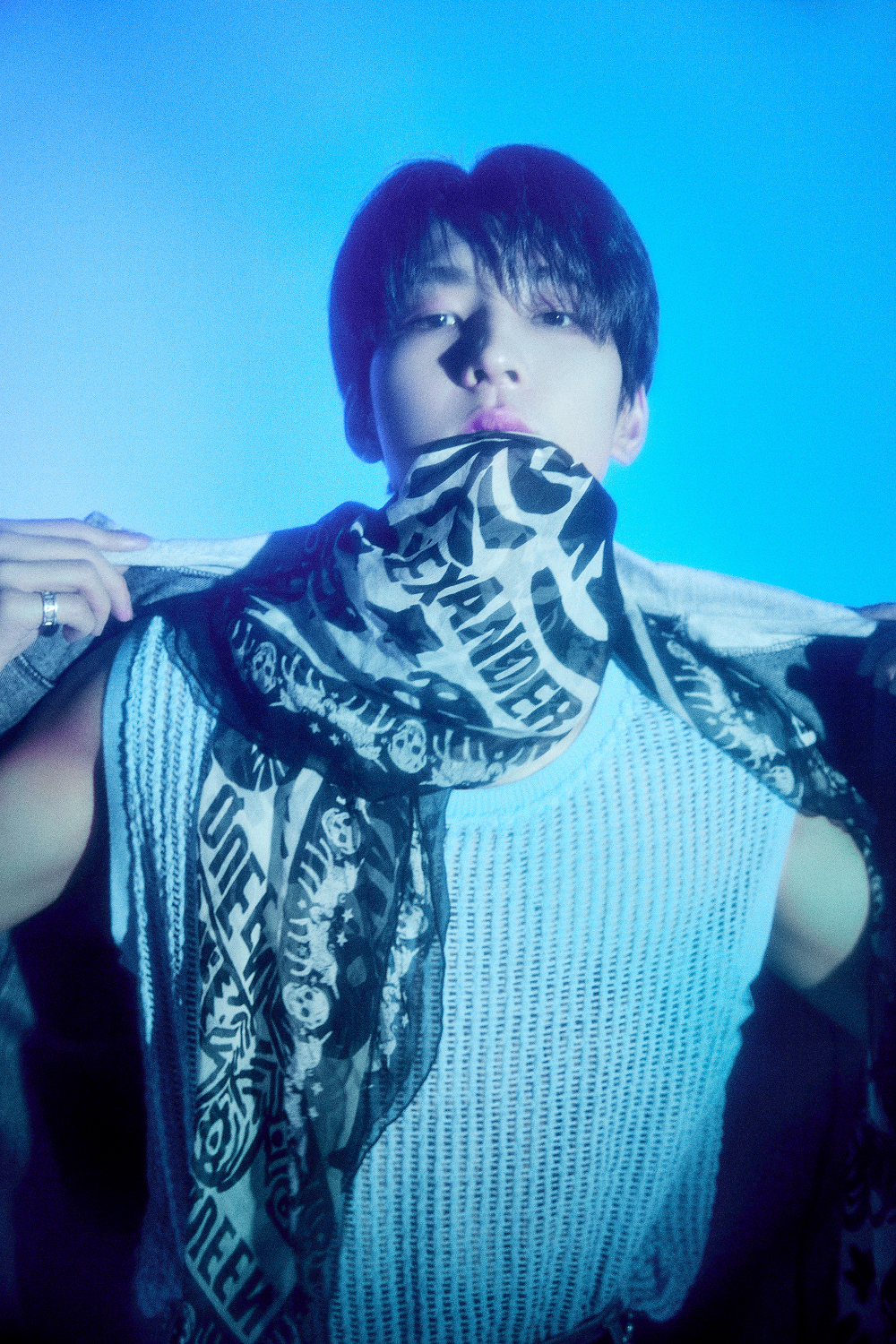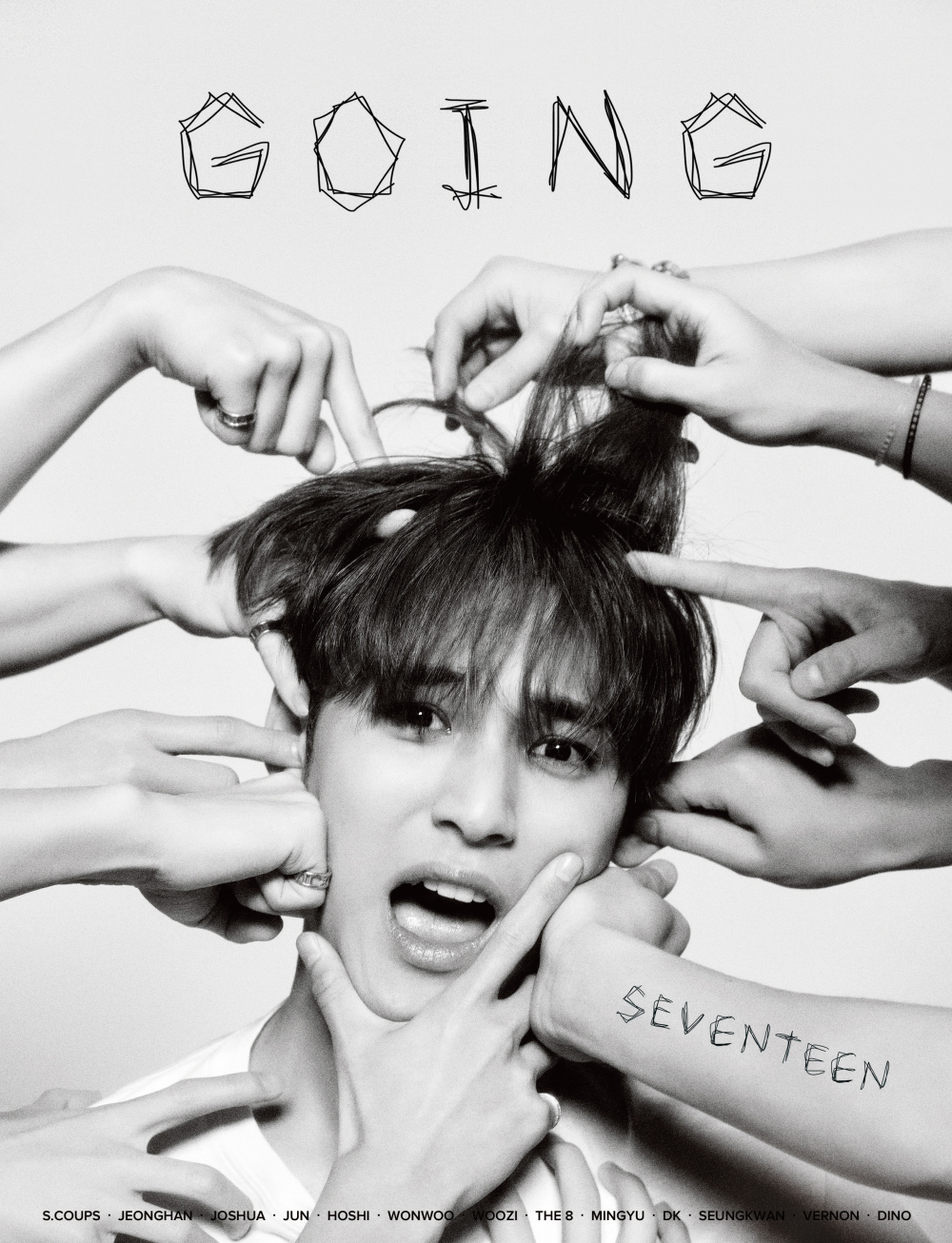 The back cover of the magazine was decorated by Mingyu, who was in charge of the project as the general editor. The black and white cover displays Mingyu's playful facial expression joined by the other members' hands.


On February 2nd KST, the pictorial photos of members S.Coups, Joshua, Wonwoo, and Vernon were released sequentially. The members perfected the magazine with their flawless pictorials, emphasizing each individual's style, drawing explosive reactions from their fans. Despite the magazine being produced by the members, it shows off the uniqueness and boasts of a high-quality made magazine.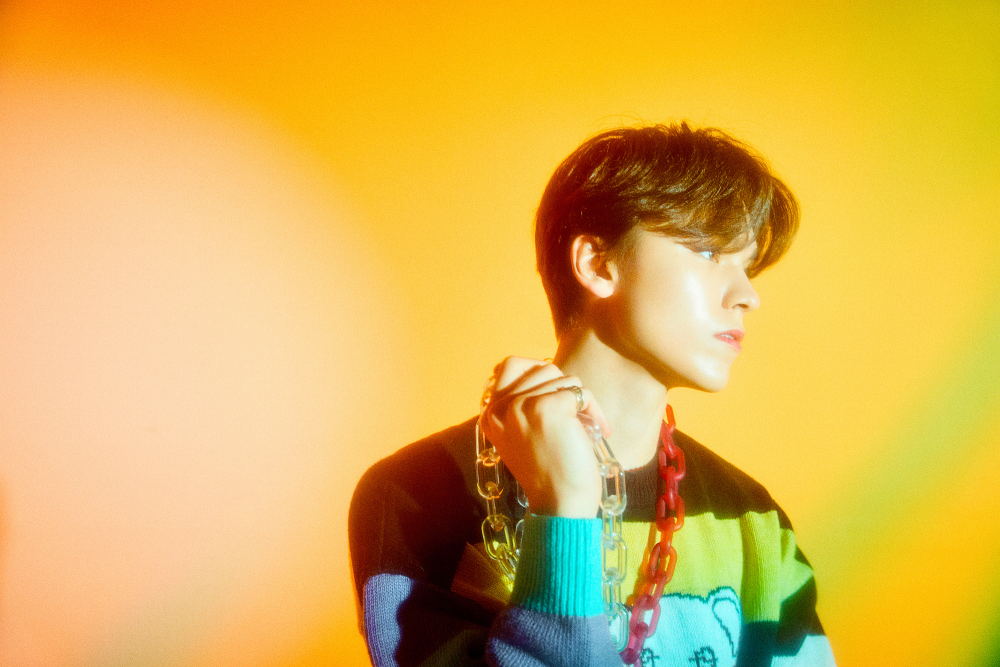 In particular, Seventeen announced that the group would donate some of its profits from their magazine. Preorders will be held through the fan commerce platform "Weverse Shop" from the 15th to February 21st, and details can be found through the app or the website.
Seventeen has established itself as an icon of self-production by accumulating solid narrative from the album, and the group is planning to continue its high-profile success in 2021, surprising everyone with unlimited growth by challenging the new genre of pictorial production.