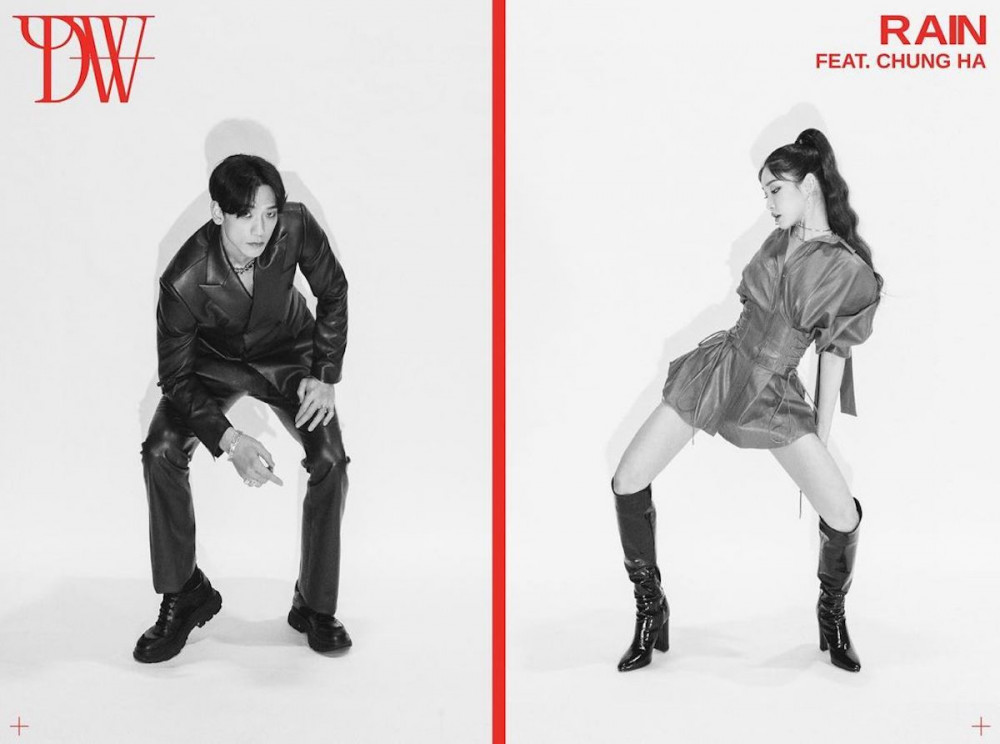 Rain and Kim Chung Ha have revealed a dynamic, black and white teaser image for their anticipated collaboration track, "Why Don't We"!
In the teaser image, Rain and Kim Chung Ha strike poses reminiscent of being captures in the middle of a dance move. A bold, red line divides the two dancers, as if they were two competitors in a dance battle.
Meanwhile, Rain will be returning next month on March 3 with his newest mini album 'Pieces by Rain'. "Why Don't We" feat. Kim Chung Ha will be Rain's comeback title track. Fans curious to know more about Rain and Kim Chung Ha's collaboration project can also tune in to weekly updates of Rain's YouTube series, 'Season B Season'!