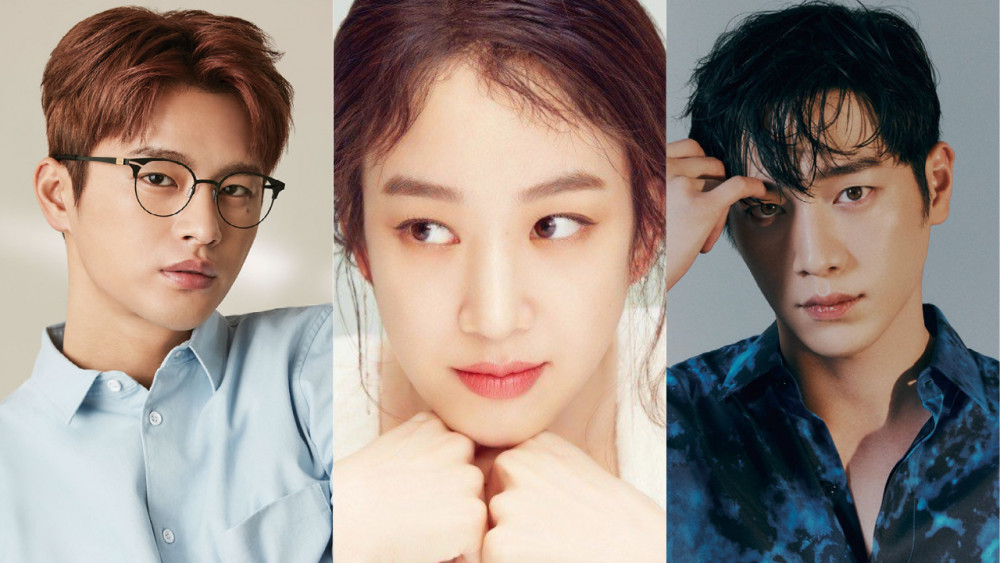 Idol actors are taking over the industry with dramas like 'True Beauty,' 'She Would Never Know' and upcoming dramas like 'Dear M' and 'Snowdrop' creating an incredible buzz even before their release. While this crop of idol actors are fairly well known for having musical careers besides acting, some more experienced actors in the industry often have their idol lives overlooked. In other words, they have achieved so much success, popularity, and fame through their acting career that people often forget that they also were idols to begin with.
Park Hyung Shik ('Strong Woman Do Bong Soon,' 'Hwarang,' 'Suits'), Dong Jun ('More Than Friends,' 'Black,' 'Chief of Staff') and Im Siwan ('Strangers From Hell,' 'Misaeng,' 'Run On') are incredibly talented in acting and music. The three were actually in the same idol group, ZE:A, achieving immense success with their music.
Seo In Guk has a voice as smooth as chocolate, and his career as a soloist is widely recognized in South Korea as being versatile and powerful. His music, however, gives a completely different impression of him than we see in dramas, which speaks of his range and talent.
Kwon Nara, of 'Itaewon Class' and 'Royal Secret Agent' fame used to be an idol in one of the most beloved yet misunderstood idol groups, Hello Venus. The group had incredible music under their belt and yet were subjected to accusations of being overly provocative which eventually made their popularity dwindle. There is no doubt, however, that Hello Venus deserved better.
One of the most versatile actors in the industry, having played a wide range of roles from protagonists to psychopathic antagonists, Lee Joon originally started as a member of the idol group MBLAQ. The group started off strong, gaining global popularity, but the mismanagement and lack of responsibility of their company led to the group slowly drifting apart and disappearing from the scene. The members' mandatory military service periods were also a key factor in the same.
Junho is part of one of the most iconic boy groups of K-Pop, 2PM, and he actively promotes as a solo artist and an actor at the same time. This is testament enough to how dedicated he is to his art and how hard he works for it. Taecyeon is currently appearing in the Netflix dark comedy 'Vincenzo,' and Chansung is known for his quirky roles in dramas like 'What's Wrong With Secretary Kim' and 'Suspicious Partner.'
Both these handsome and talented actors were part of a project group under Starhaus Entertainment, called One O One. The group debuted in 2015 and presumably disbanded in 2019. However, their music was truly something unique.
5URPRISE was an actors' K-Pop group under Fantagio, and they made their acting debut before their musical one. Before their debut, the members also appeared in Hello Venus' music videos. All the group members went on to become incredibly popular actors and are adored by millions worldwide.
CHAKRA was one of those K-Pop groups that gave birth to K-Pop as we know it today, having debuted in the year 2000. Popular actress Jung Ryeo Won was part of this group from 2000 to 2004, and in 2004, she rose to fame with 'My Name is Kim Sam Soon.' There was no looking back for her from then on.